I thought I'd better begin a buildup thread on my Hilux seeing as I'm midway thru the conversion and I think I've finally figured out how to insert photos.
Firstly, I'm fairly new to these forums, but started researching and asking questions several months ago after being transfixed by the buildups of people like Twisty, Boof and Nemesis. I initially wanted to do a conversion on a 95ish Navara as I am familiar with the Nissans, having owned a 90 model for 4 years and having done a commy V6 transplant in it. I looked into the 4.5lt Nissan V8 for that conversion and was about to start looking for a decent vehicle to buy, but decided to err on the safe side and go with a Hilux. There just wasn't enough info available to risk trying to jamb the V8 into a Navara.
So I found a 94 SR5 Dual Cab with a pretty good body and managed to offload the wifes Musso as a trade. This was back in April 2007. After driving the 2.8 diesel for a few weeks, I couldn't wait to take it off the road and begin the conversion, but the usual lack of money delayed it until I decided to sell my old MGB restoration project which I've had lying around in the shed for about 10 years. The reality was that it would never get done, so I took a financial hit and sold it on Ebay.
Initially, I bought a 4Runner 5 speed and transfer case cheap to mate to the Lexus motor, but after driving the Hilux for a few weeks, decided that I am really past manual gearboxes, so swapped it for a 4 Runner Auto and transfer. I then bought an Auto from a Celsior to mate up to the transfer case.
I thought if I'm going to do this, I may as well do it properly, so proceeded to polish the alloy casings of both the 4Runner Tranfer case and the Celsior transmission. I also had the transmission serviced and a new oil pump fitted to it. I then had the torque convertor checked. Having fitted a transmission and torque convertor to the old Navara and then having to rip it out again because the lockup was playing up, I decided for just 130 bucks it was good insurance.
The tranny and transfer case came up looking the goods, but so they should have after about 6 hours of polishing with an assortment of wire brushes on the battery drill.
[/IMG]
After spending all the effort to tart them up, decided to make it easier to keep them looking clean, so gave them a coat of epoxy enamel. They still look very alloy colour, but hopefully, dirt will wash off with a water blaster in the future.
I'm going with the Celsior Auto rather than the 4Runner, as the electrics from the Celsior will plug straight into the wiring harness of the motor and the factory ECU will easily control it. The Celsior Box is an A341LE and the 4 Runner is an A340. The transfer case from the auto 4 Runner bolts straight up to the Celsior box except for 2 mods which have to be done.
1. There is a sensor on the output shaft which has to be swapped over. On the 4 Runner, the sensor has a 2 pulse pickup, whilst the Celsior has a 4 pulse one.
This is the 4 Runner pickup.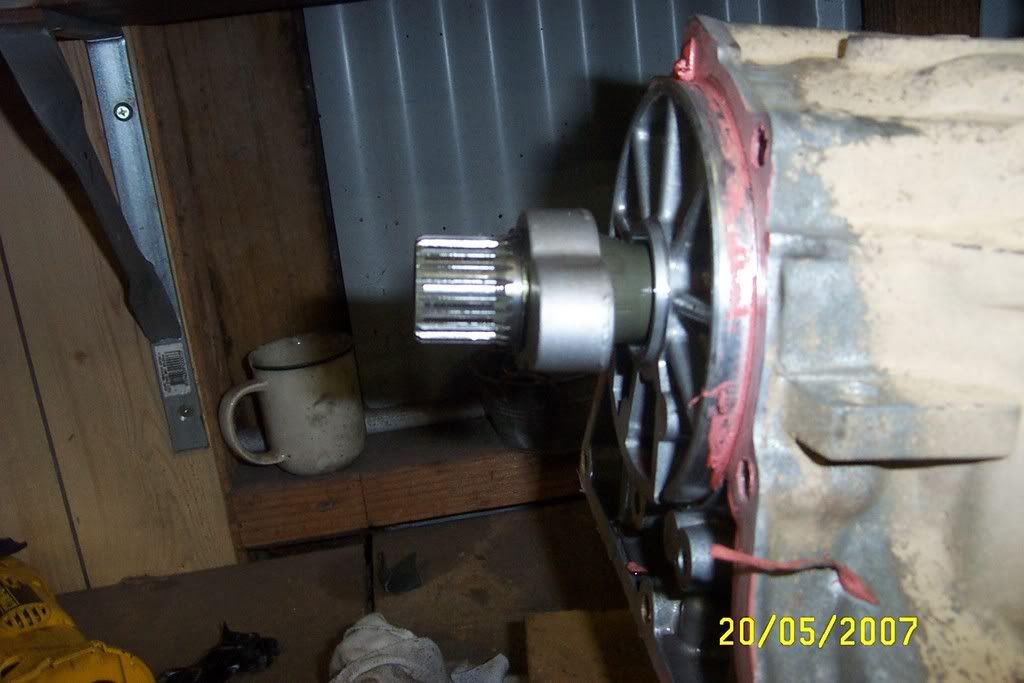 This is the Celsior pickup after I modified it. To get it to fit onto the shaft, I had it machined down. It was originally about another 20 mm longer and was prevented from moving on its output shaft by some splines on the inside hole. As I had now cut that part of the pickup off, I tapped three little allan keys into it and I think it will hold well.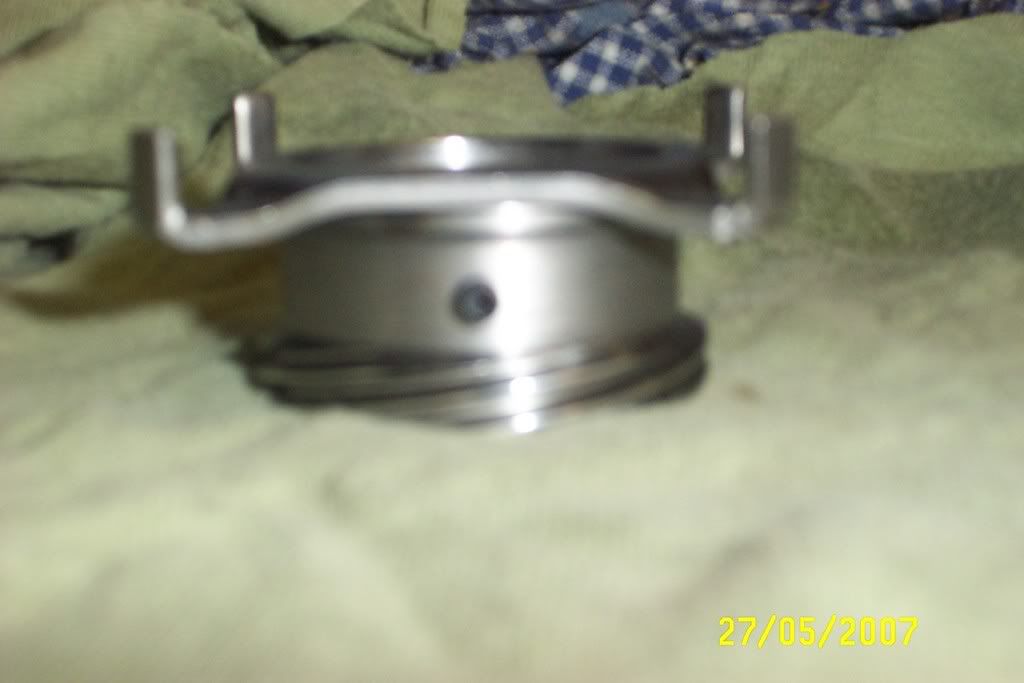 2. The output shaft also needs cutting as originally it had a threaded end where the Celsior tailshaft yoke was located. I ended up cutting just with the angle grinder, rather than dismantling the transmission to have it turned down to length. I'll post some more photos and continue this tomorrow.