So on Sunday a few of us decided to meet up and head out to Pelvarata Falls for a BBQ with the kids.
Has been some time since I have been in there and just like every track that there ever is, its never that same as last time you where there. Last time it was all dust. This time mud and rocks.
So we all meet up at Margate and Grabbed an Ice Coffee, Some Brekkie, and some snacks for the kids and then hit the road.
The wife had the Camera out but was a little disappointed as her new Nikon d850 had not arrived on Friday as promised. (Was more of a relaxing trip so there weren't a heap pf pictures taken.)
So we heading in with a line up of Rigs, A GU patrol, A GQ patrol, D40 Navara, and a HIlux.
The start of the track has become very cut up from a water pooling underneath the clay. This was not a issue for most, apart from the stockish d40. It was in 4wd mode already. From this point on we did the right things, like talk about how much 4wding we dont do, what we used to do, Oh, and we let the tyres down.
From here it was pretty smooth going with some little water holes, a couple of longish, rockish bits, but all smooth going and some nice scenery for the kids to check out. This was until we made it to the first real challenge, a tight right hand turn with some rocks, water, and some ruts. The first vehicle to run into any sort of dramas here was theHhilux. Now the issue was not related to the conditions, just a freak thing to happen. For some reason the radiator cowling had become dislodged and decided to have a munch on the fan.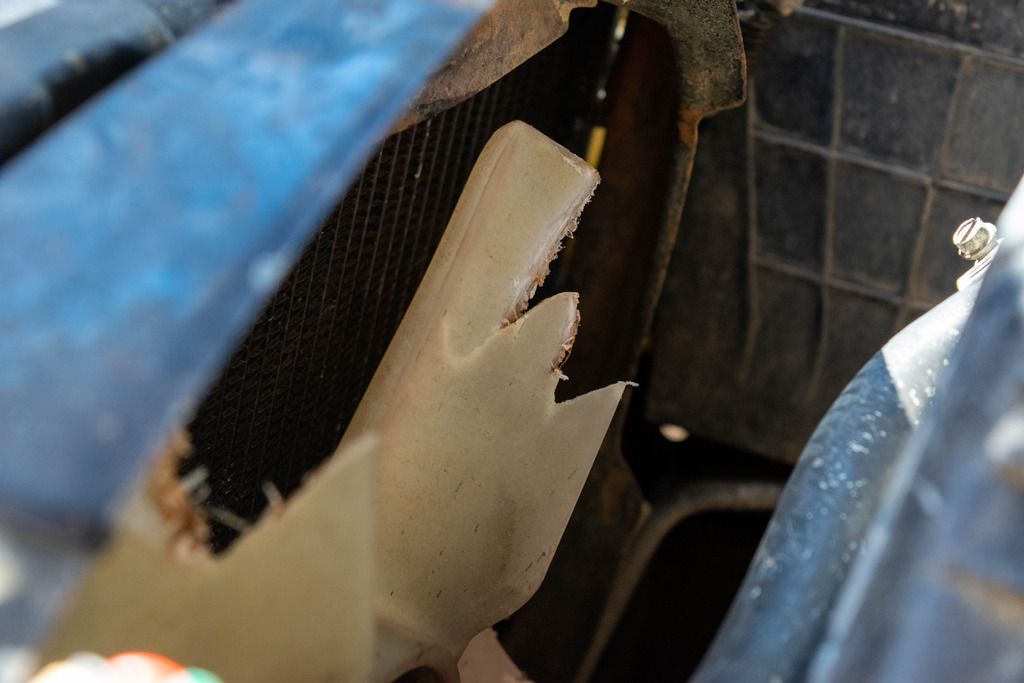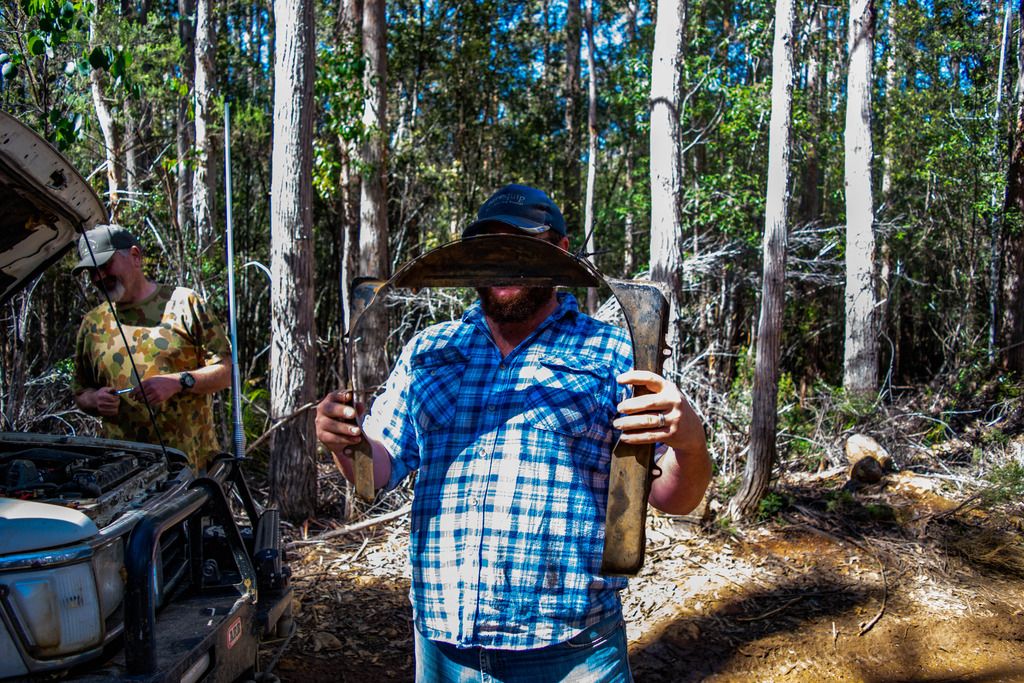 So we removed the un-needed parts and thought let's move on. (Never played up temp wise all day)
Next we have a call on the radio that the GQ had dislodged a spring and was in need of a little bit of a hand. So we all backed up and did what 4wders do. We Stood around and talked about what we should do. And then the women come along and made us fix it or we'd have to deal with the kids. So out with the tools and we put it back together.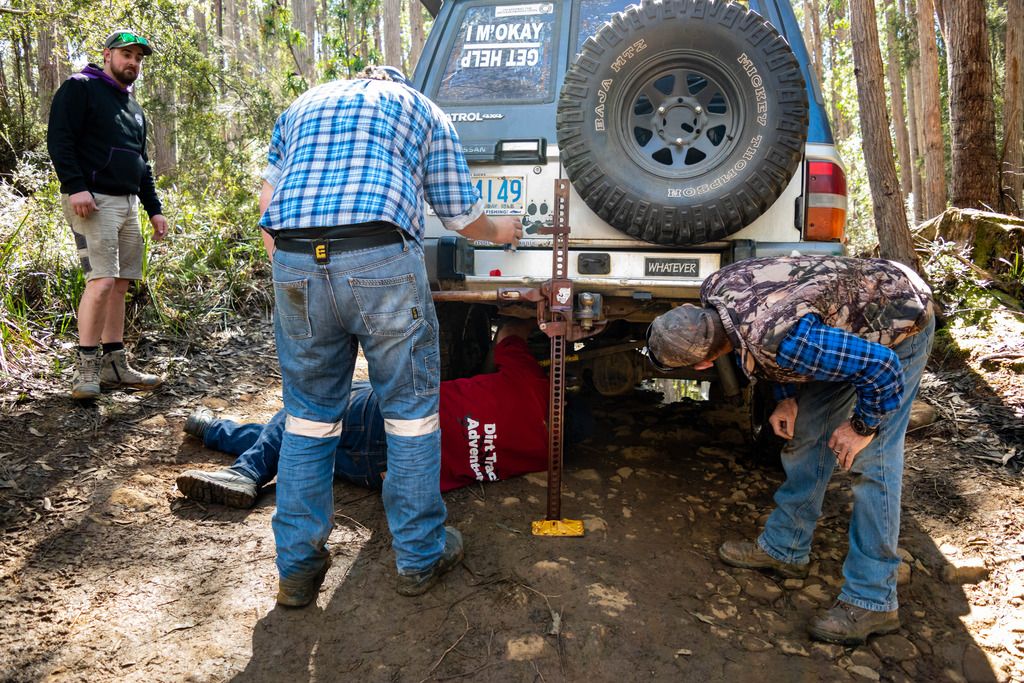 From here on to the falls it was pretty smooth driving and I'll let the pictures tell the story.