After finally buying a Colorado we headed up to Fraser Island for the Easter Holidays.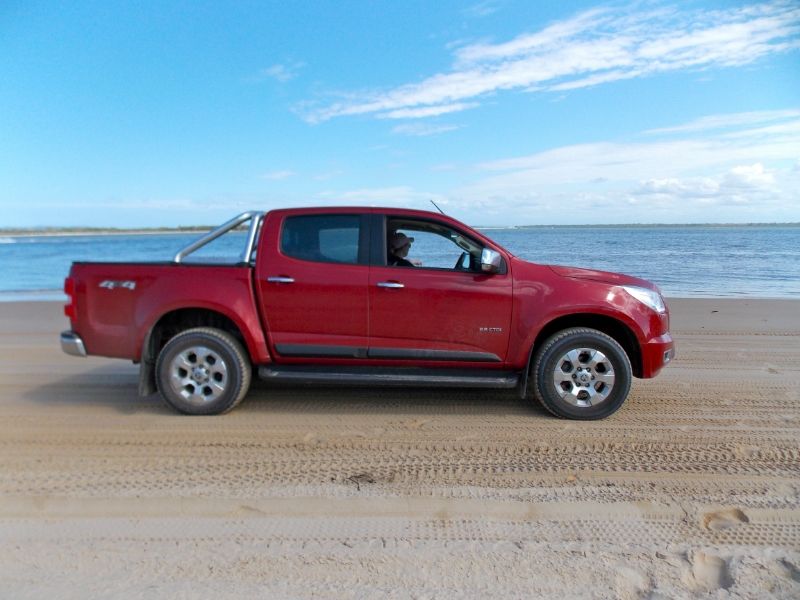 The barge was full
Eastern Beach at high tide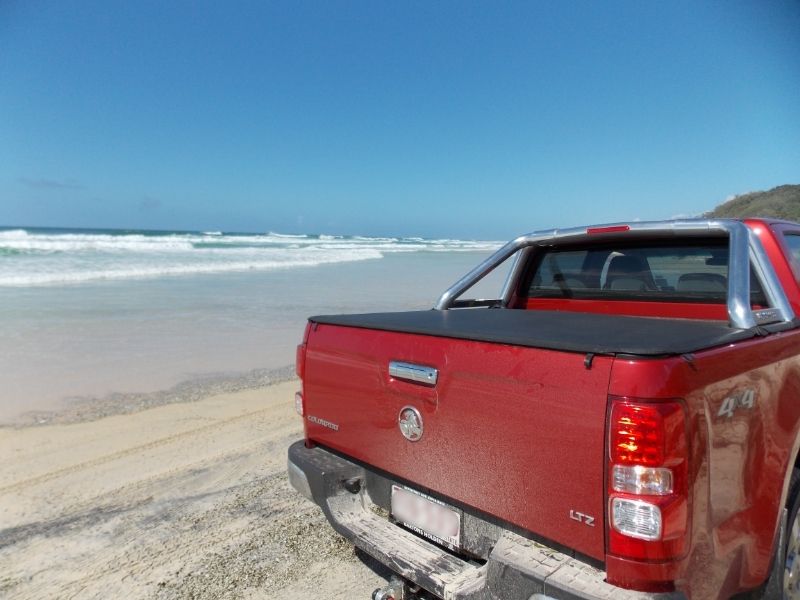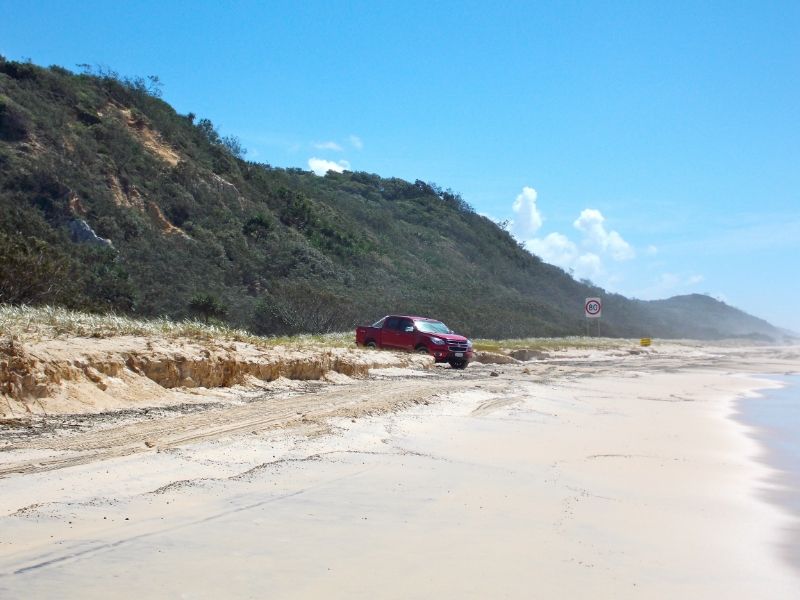 Eli Creek was crowded. At times bus loads of tourist arrive and take over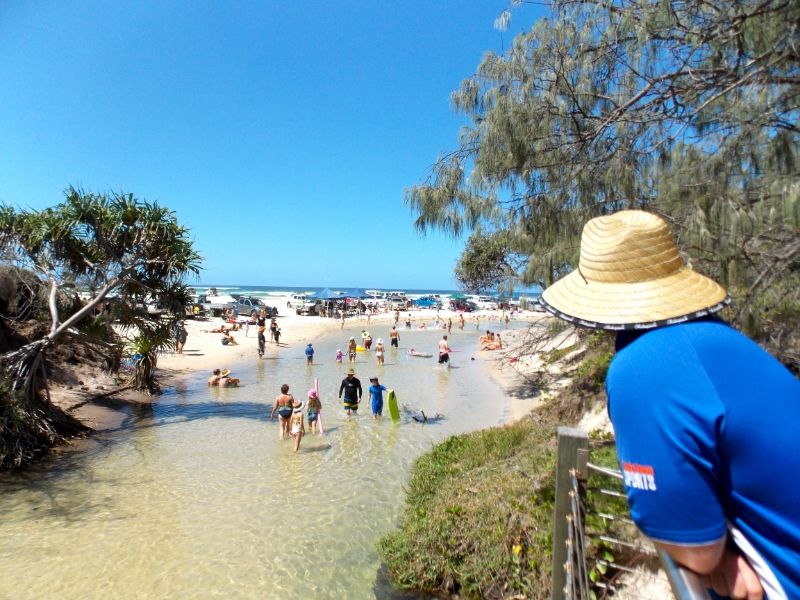 Inland track to Lake Mckenzie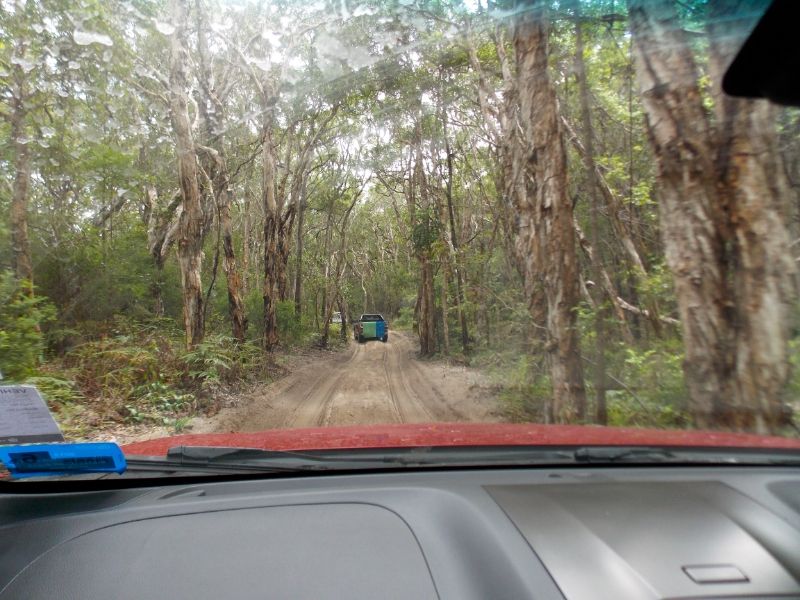 We camped at Cathedral Beach. Its pretty good there, lots of facilities and theres also a shop onsite - $68 for a carton of beer!

Line up to leave on Monday