Snapcatcher

Part of the furniture
Posts: 1526
Joined: March 30th, 2009, 8:30 am
Cool pic, love some slippery mud action
2005 Nissan Patrol 4.8, Sahara bar, Runva winch, 2' lift on 33' KM2s

Written off - NM Pajero on 33's and some other good bits
Build thread - http://www.4wdaction.com.au/forum/viewtopic.php?f=22&t=79366
---
bigfella65

I'm new, be nice!
Posts: 9
Joined: January 26th, 2015, 1:03 pm
Location: Bathurst, NSW
My beast..4.5L dual fuel auto, takes me where I want to go no problems. Looking to do 2 inch lift soon.
You do not have the required permissions to view the files attached to this post.
---
THE RIG

Need to get out more
Posts: 4289
Joined: December 15th, 2006, 7:39 pm
---
Robbo and his GU

I'm new, be nice!
Posts: 1
Joined: September 27th, 2015, 11:39 am
Not mine just yet. I pick it up on Thursday or Friday !! So excited as this is my first tuff 4WD and I plan a 2" lift, Dominator Winch, Roof Tray, LED Light Bar, UHF and thats just the start
Arguing with a Zealot, is only slightly easier than tunnelling through a mountain with your forehead !!
---
KMM4x4

Getting to know the place
Posts: 13
Joined: November 16th, 2015, 1:32 am
Location: Isyangulovo
Please tell me. What does GQ and GU in the name of the car?
---
Peter Aawen

Admin
Posts: 20899
Joined: June 17th, 2005, 8:01 pm
They are just different year/model labels KMM.
GQ (or Y60) - 1987 to 1997
GU (or Y61) - 1997 to 2014 (but still available/sold in Aust, Philippines, South Africa, & Middle East where it continues to be sold as the preferred 4x4 over the Y62...)
An Ex-Service person is someone who thought enough about their country & how great it is, how lucky we are to live here, to write a blank cheque made out to 'The People and Commonwealth of Australia' for the value of 'Up to & including my Life!'
---
ravofireman

Need to get out more
Posts: 4205
Joined: May 7th, 2006, 7:50 pm
Location: Somerset, TAS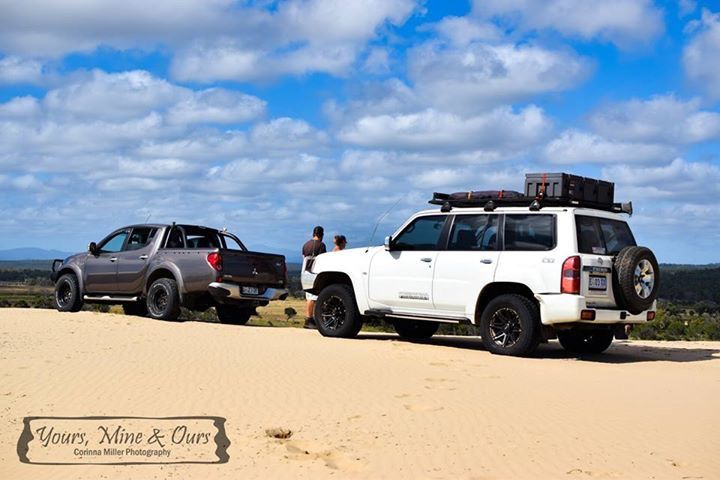 ********* Wheeling Down Under ************
2010 GU Patrol, 2inch lift. zd30

1998 GU patrol rd28 stock as a rock
---