I had a set of 285/75/16 mud tyres on with stock height.
They lifted the ute 2" but really needed a 2" lift for more clearence.
When i took them off for summer the local tyre power told me they were actually illegal so i sold them and will be getting a set of 265/75 and a 2" lift.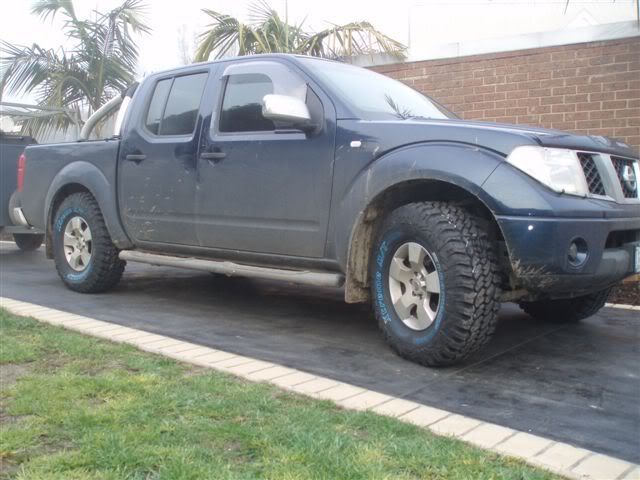 I really like the look of this Snake racing 5" lift Navara but insurence says other wise
2" max.