Got a couple of little jobs done on the Patrol recently.
I've got a couple of winches sitting around ready to be rebuilt and sold on, decided to fit one of the 6HP Warn motors to my high mount which freed up the near new 4.6HP motor on it for one of the other winches.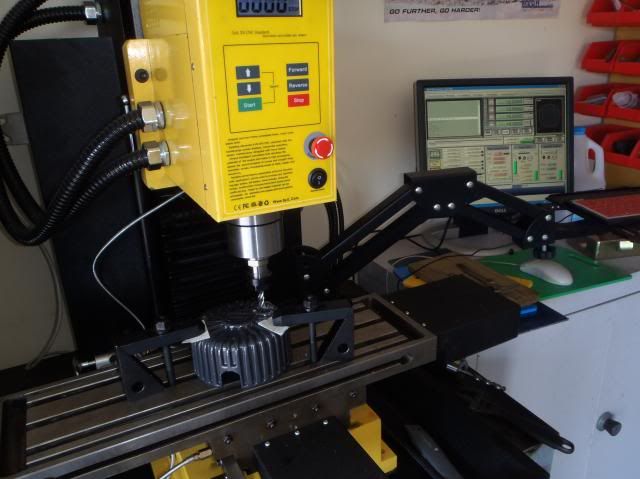 Given that I already have breathers on the high mount I needed to tap into the new motor end cap for the breather fitting, first up set it up in the mill and milled an area of the heat sink ribs flat ready for the breather fitting.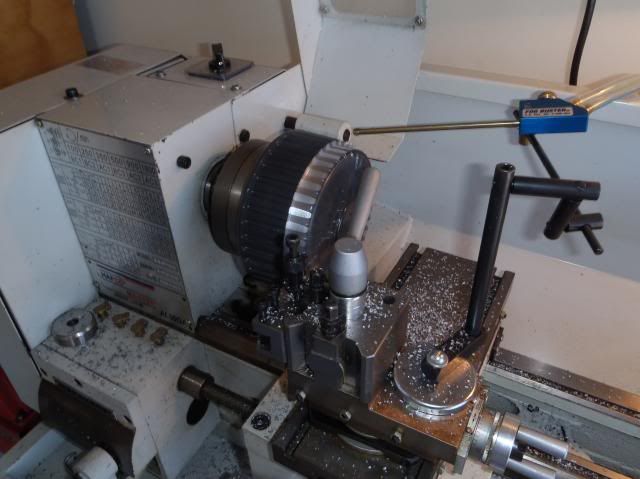 Skimmed it down on the lathe to remove the majority of the heat sink sleeve, it just ends up packed with mud in underneath anyway. Pretty common mod, Mal Leslie does this on his modded high mounts.
Ended up with this.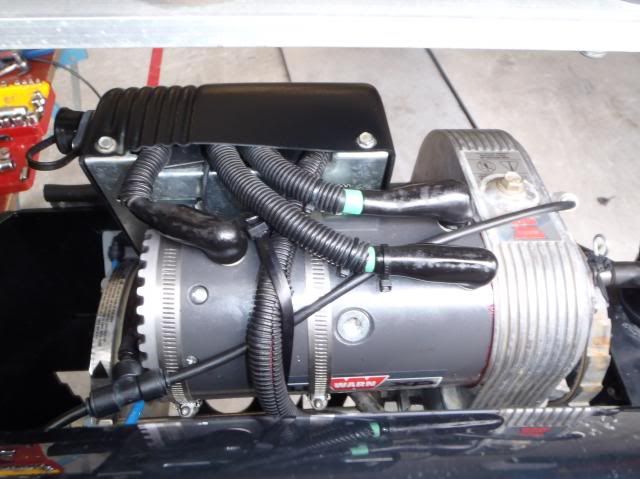 Fitted up.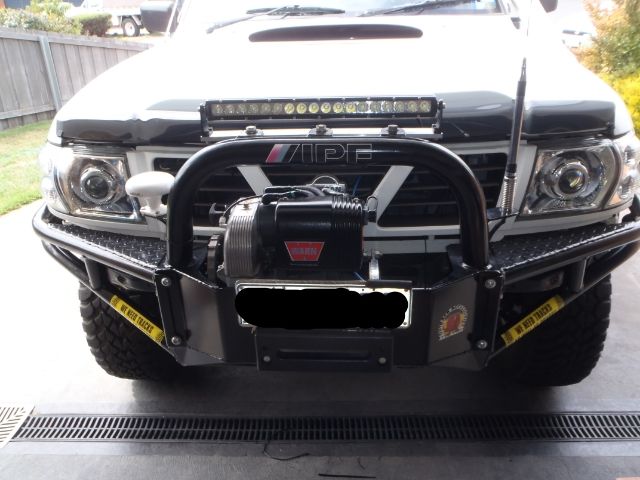 Also fitted up a new light bar, some thieving piece of crap stole my Wurton bar
Settled on a bar from LED Light Co, they're a vendor on the MudRhino forum and there were plenty of good reports on their customer service. $99 for the new bar, not a match for the Wurton bar but wouldn't expect it to be given the price difference. No point spending up big again on a light bar given how easy they are to steal.
http://www.ledlightco.com.au/