Well I've been lurking on here for long enough, time to post up a few pics and a bit of a progress report on my rig, will copy a few posts from another forum where I've got a bit of a build-up thread going. The 100 series is my third 4wd I've built up, learnt from my mistakes on the previous 2 and hopefully build this into something that will last me for many years. Heres a couple of pics of my previous rides!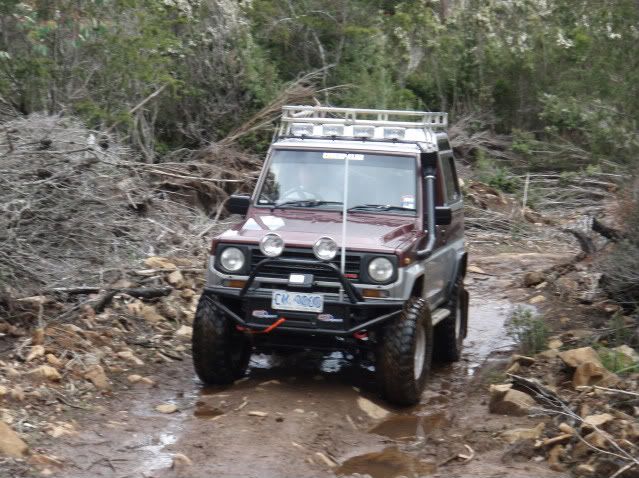 86 Model TD Rocky I built up from stock over about 5 years.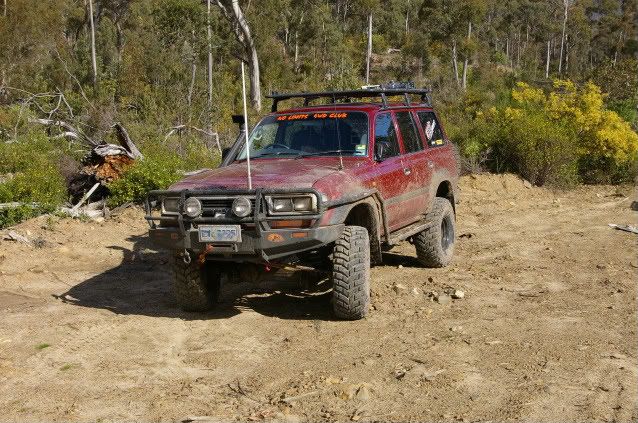 3FE powered 80 series...a bit of a mistake!!!
I've been thinking about a change of vehicle for a while now, while the 80 has been great I have kind of missed the simplicity of working on a diesel along with the uncluttered engine bay + no water worries offroad!!!
I'd had my eye on this 100 series for a few years and with the owner recently putting it up for sale negotiated on the price and picked it up about a month ago.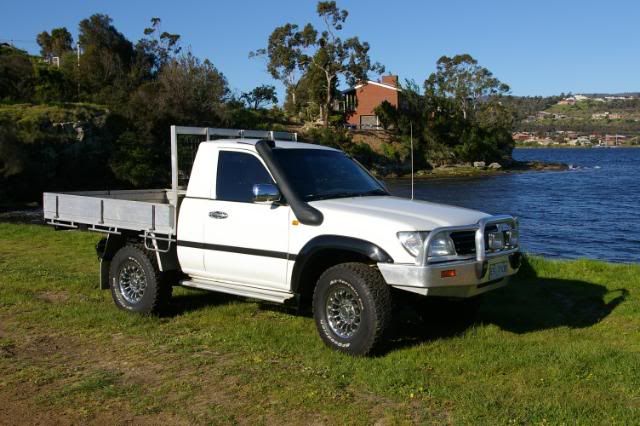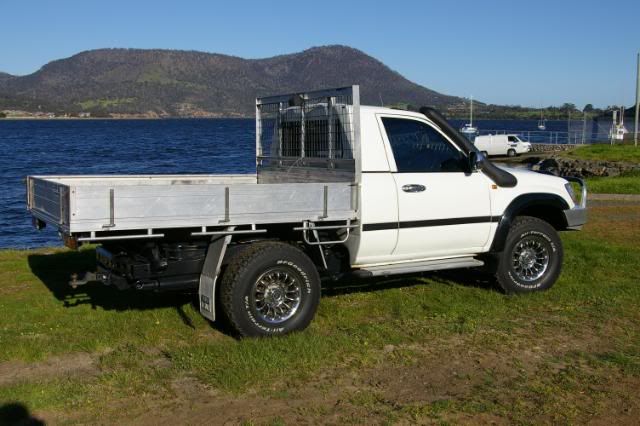 Mods include:
1 HZ with Safari turbo and front mount intercooler
TJM Snorkel
Custom alloy bar bullbar
IPF lights
OME suspension.
33" BFG All Terrains
And obviously a ute chop
Lots more mods to come!!!!