I have decided to put together a detailed explanation of what is involved with fitting a 1UZ auto transmission to a Hilux 4WD. I have borrowed photos from a forum member on the Lextreme Forum (Madmont), who is from Brisbane, as his photos are so much better than mine and I am sure he would not mind.
· When you buy the motor, make sure you get the corresponding transmission which came with that motor. You will need a 1UZ from a Celsior, which has a front sump and the transmission code is A341E.
· You will need a transfer case from a mid 90s Surf Auto. The manual and auto transfer cases are different and only the auto one will bolt up to the Celsior tranny.
· You must remove the output housing from the Celsior box. This will expose the output shaft. You will be trying to bolt the Surf Transfer case to this part of the transmission. All holes line up, except you will have to drill and tap one more into the bottom of the transmission as detailed below. Drill an 8.5mm hole and tap a 10mm course thread.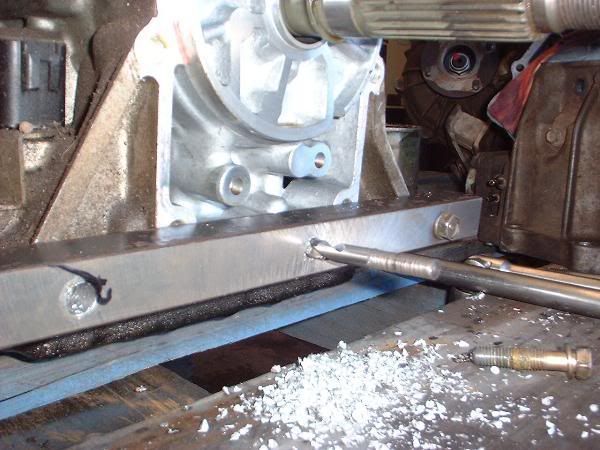 · The Surf has a 2 pulse per rev speed sensor attached to the output shaft, whilst the Celsior uses a 4 pulse one. You need to remove the 2 pulse one and fit the 4 pulse one in its place. This is how they both look.
· In order to fit it, you must cut it down and as it is hardened steel, I got a machine shop to do it for about $40. It was originally located on the output shaft by a spline, but you will have cut this off, so I got 3 x 6mm allen keys grub screws tapped into the sensor and used locktite to lock it all in place. This is how it ends up.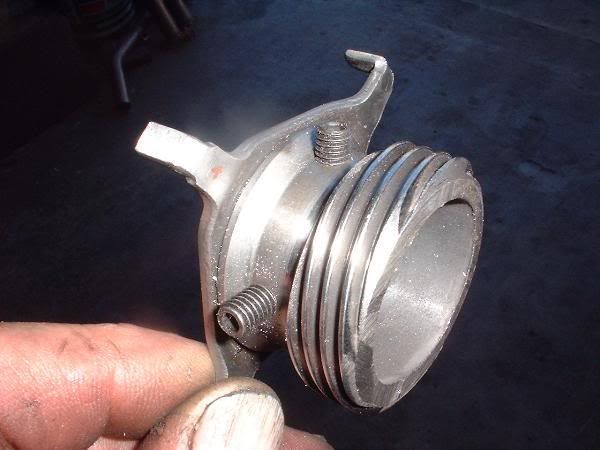 and this is where you fit it on the output shaft.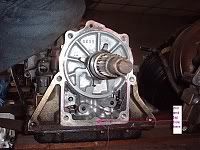 · You now have to cut the length of the output shaft down so it can bolt up to the transfer case. I used an angle grinder and cut it back to 77mm from the face of the transmission where it bolts to the transfer case.