Here's where you all have the opportunity to show us what you drive. If you'd like to make your own thread, put your username and your vehicle make and model in the title to avoid confusion, like '4130warrior's MQ Patrol'.
TOY80ST has written a fantastic tutorial on how to post pictures, complete with images to help guide you:
[quote author=TOY80ST No.2 link=board=1;threadid=2036;start=0#msg289181 date=1146570084]
I have put this together to help people with posting pictures.
I have created this using Photo Bucket but, you may use a photo hosting browser of your choice.
just follow the steps.
1. You will have to resise your pictures using a software pack age like Irfanview (
http://www.download.com/IrfanView/3000- ... ml?part=dl
), resise them to 640 x 427 pixels (good size for the mesage board).
Then open two separate internet explorer windows (one with your photo server and the other with your post reply mesage),On your photo host's posting page select the photo from your computer that you want to post, using the browse button.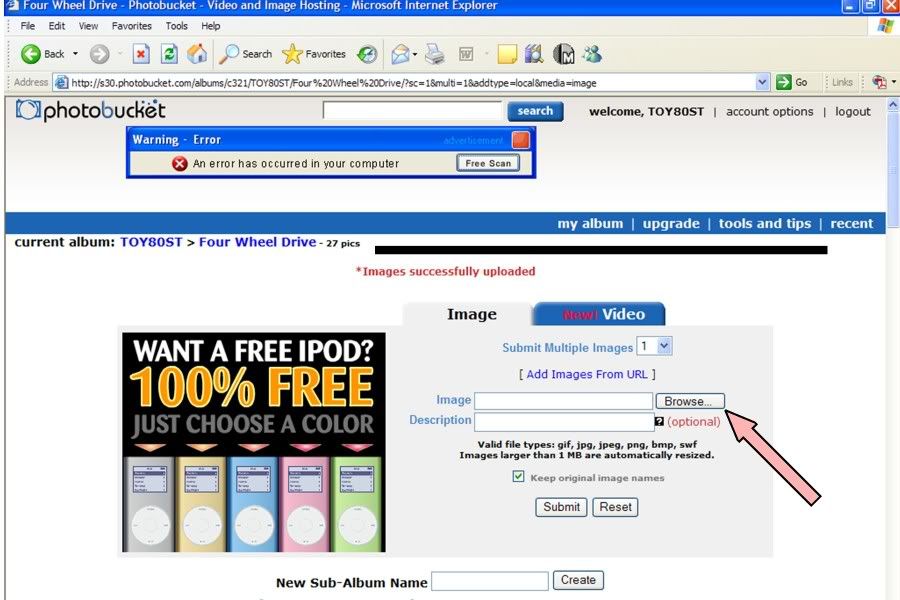 2. Select the picture you want to host from your file, it comes up automatically then browse to the location where your photo's are located (I created a separate file in my pictures just for posting) and click submit, this will upload the image to your host and create the image onto the host's server.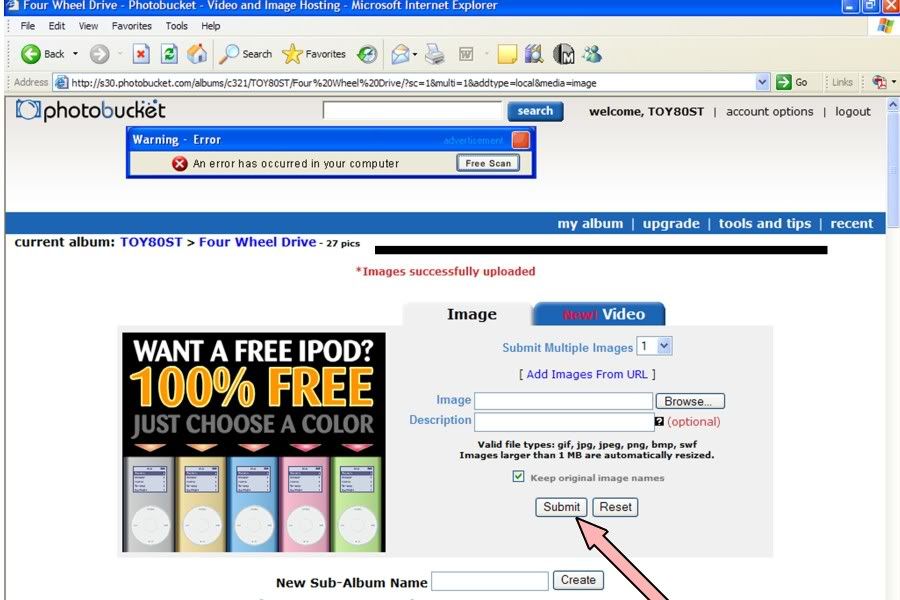 3. Once your photo's have been up loaded (single)left click in the IMG box (shown below), this will high light the text (blue)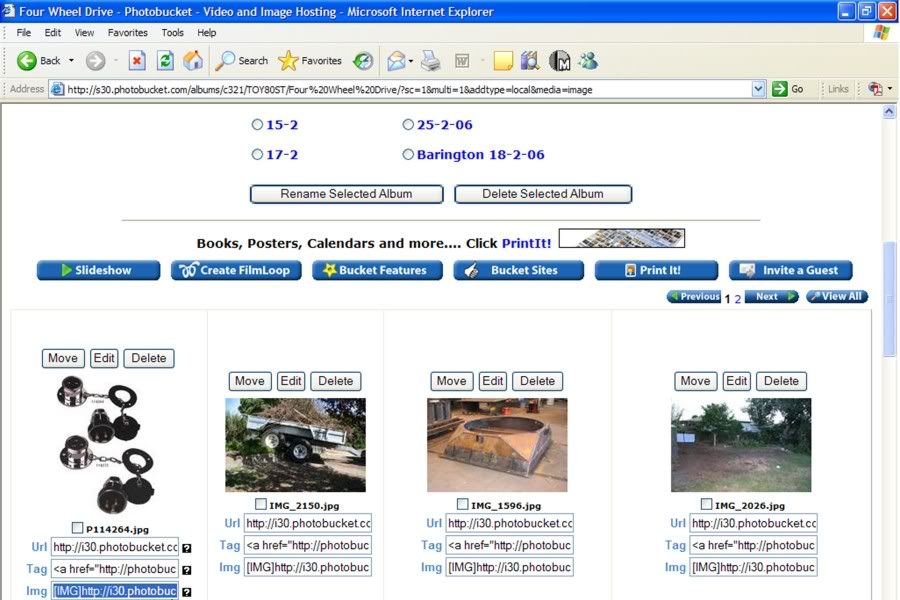 4. When the text is high lighted, right click and select copy. this will copy the information you need to paste into the forum.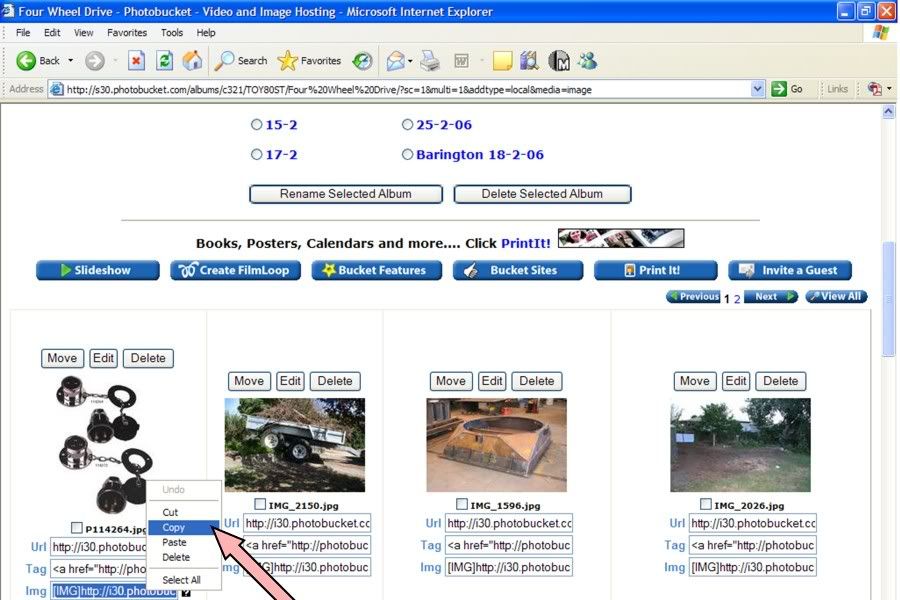 5. Return to the forum and right click in the mesage box, this is where it pays to have both your forum and your host opened in a separate window, one internet explorer for 4WD monthly and the other for your photo hosting server. (then you can just click on the task bar to toggle back and forth)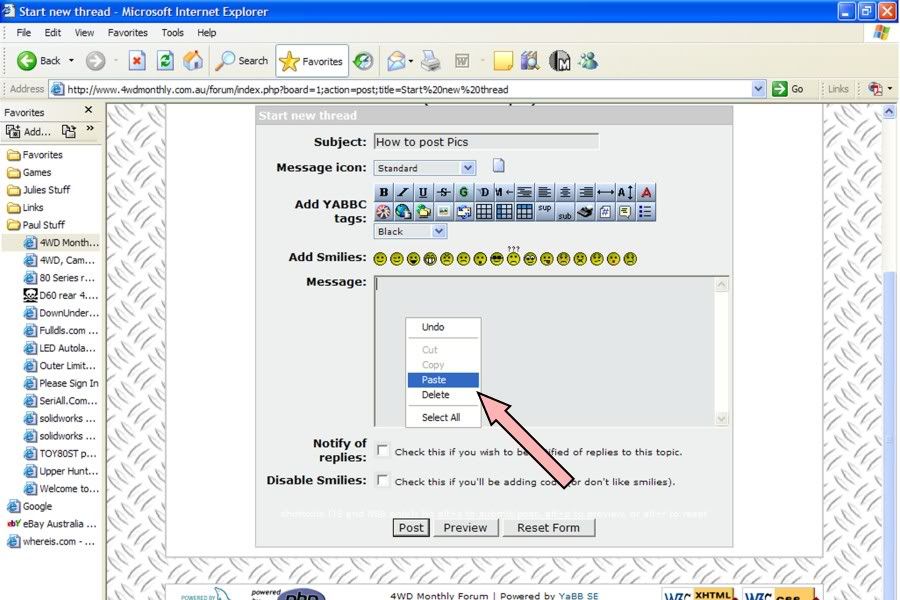 6. You should have something that reads like this.(or similar it will depend on the name of your photo and your hosting server)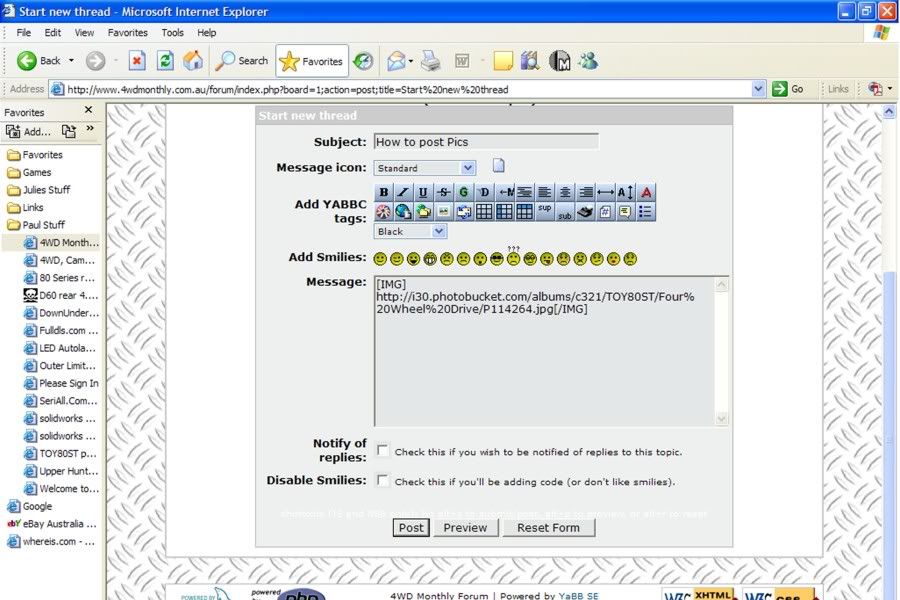 Good luck I hope this has helped.
[/quote]
Feel free to post as many pics as you like of your truck, along with modifications, trips you've been on, etc. Then, once your thread is up and running, shoot me a
personal message
and I'll add it to the list of all member's rides.