Been a long time since i have graced the forums,
Been so busy with work haven't really had time, But not am finally starting to get back out on the tracks and enjoy the hard earned money.
picked up about 12 months ago a 2010 GU wagon in Victoria, stock as a rock and under 100000klm on the clock.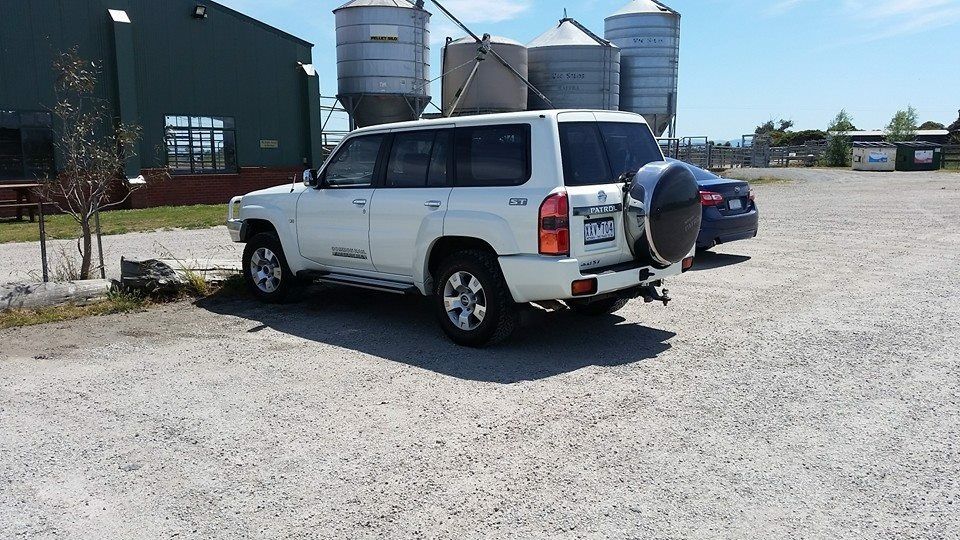 As you can see the wife is very pleased with the buy. I also picked up a 1998 GU rd28 to use for work but have since got a work ute in my salary so unsure what i will do with the second on know.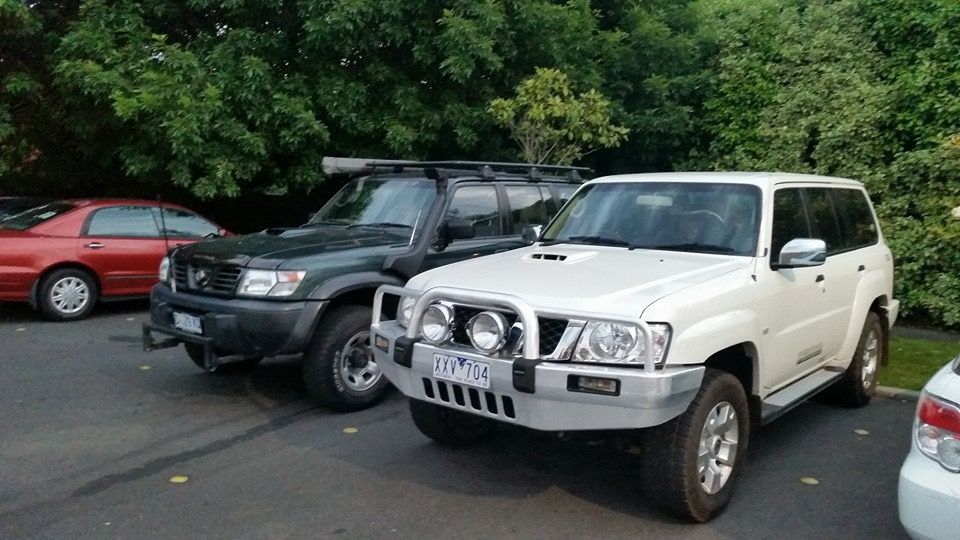 not much has happened to it in the last months,
Have added a roof rack to it as when all the kids are in the car there is not much room for anything else. As well as some Black Advance rims (17inch) but still factory size tyres. Also fitted a space case up there, is very handy for carting recovery gear, when on day trips. And camping gear on the longer days.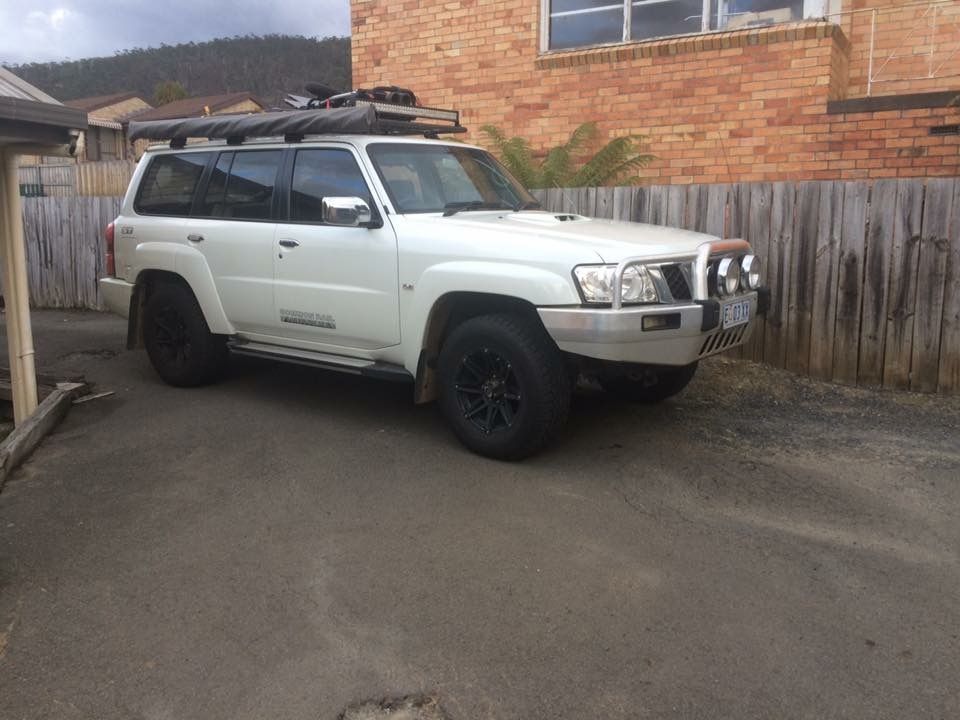 last weekend i added 2inch spring spacers lift to the old girl.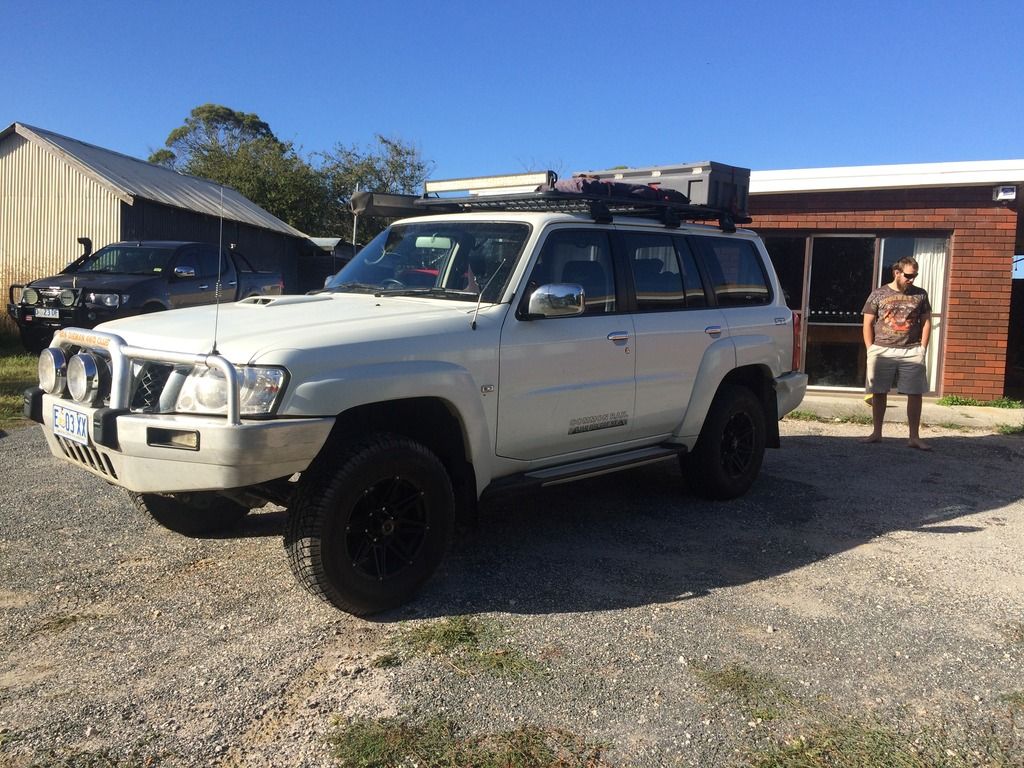 So looking into a Steel winch bar for the front, Side steps and scrub bars and a rear swing away carrier, Front diff locker, some 33 inch muddies or bigger. 3inch zhorts and possible a chip as well a snorkle. Possible upgrade to a 3 inch lift.
Any way more pics and builds to come as yet, Planning to do the cape york trip in a couple years with some mates