Have to throw these photos up in a separate post if everyone wants to see them, looks like I've gotten in trouble about the number of images per post. Oops!
WD21 wrote:New idler arm bushings and Superior Engineering idler arm brace.
WD21 wrote:New Moog centre link and inner tie-rod ends. Some will notice this is not the OE setup. This is widely known as a "2WD steering conversion". Nissan stuffed up the steering design on the 4WD models (WD21, D21, D22, WD22, etc). This rectifies the issue with mostly off the shelf parts.
While I was at the machine shop, I had them re-drill and tap the tie-rod adjusters to accept the 2WD inner tie-rod ends - they are 18mm instead of the 16mm 4WD tie-rod ends (Did I mention Nissan stuffed this up?).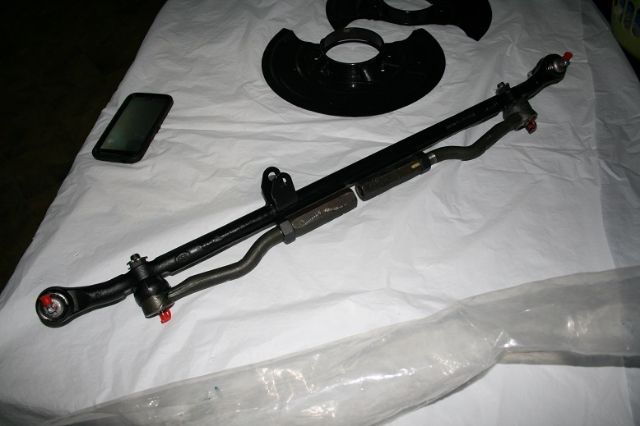 WD21 wrote:New front suspension bushings and front/rear sway bar links - adjustable/extended rear sway bar links: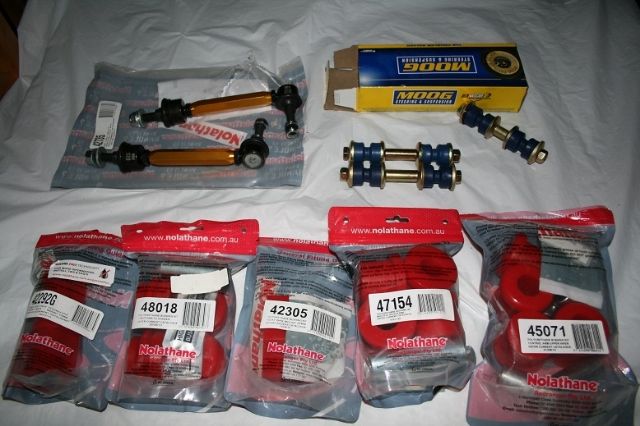 WD21 wrote:Bilstein shock absorbers. No big deal.

Fronts are standard 4600 series. Rears are 5100 series. Larger internal bore, different valving, and length to suit a 2" lift.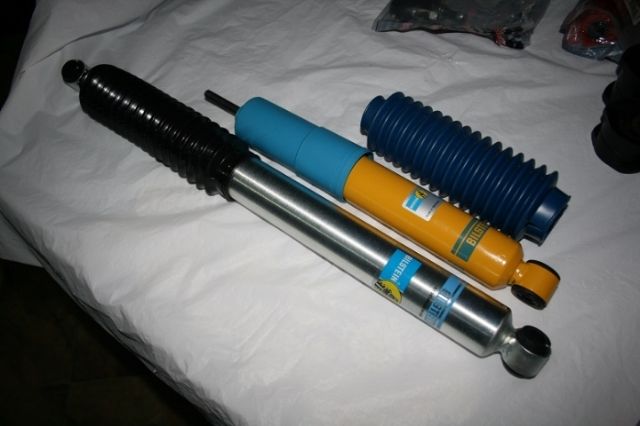 WD21 wrote:Custom offset front differential bushings.
These serve two purposes. They can drop the existing differential about 10mm, for the sake of CV angles. Or they can allow an R200A diff to clear the sump of a 4 cylinder motor.
WD21 wrote:This is an R200A that I pulled from a '93 V6 WD21. But 4.375 gearing was not going to help me.
I supplied WA Diff Centre with the complete unit, and a new NISMO ring & pinion set - 5.143 ratio to compensate for my tyre profile. This is the diff ready to fit.