So I figure I should start a build thread for this one.
I picked this up just over 18 months ago. Below are the pics from the Gumtree ad.
3/89 Terrano, TD27T, 4spd Auto, 3 door, metallic blue over metallic grey.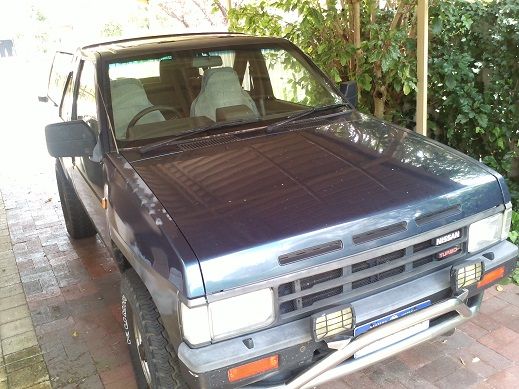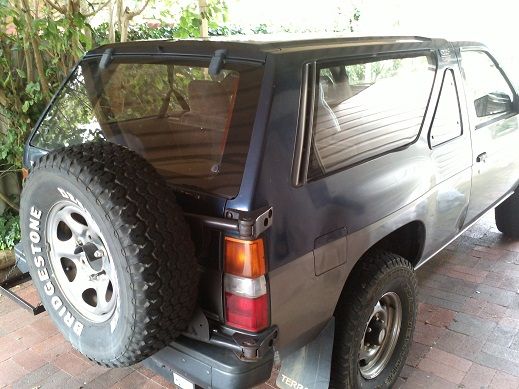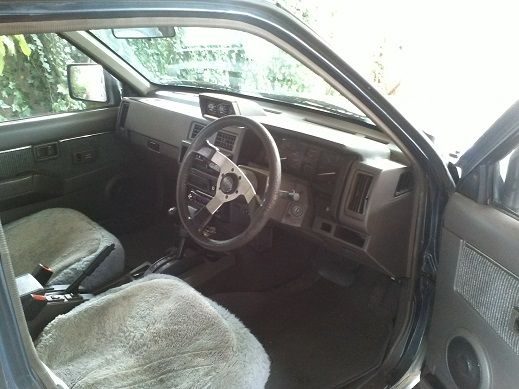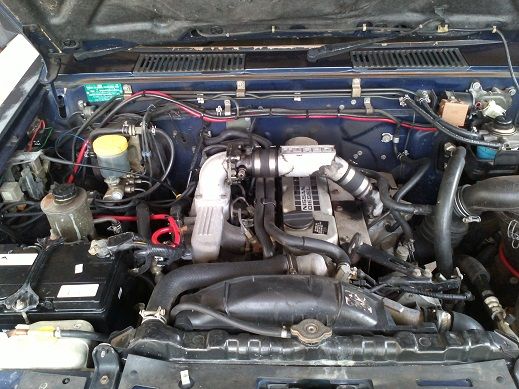 It was in pretty poor form when I bought it. Motor didn't sound happy, gearbox seemed to slip, rear trailing arm bushes were completely shot which made it very scary to drive. The bushes were so bad that if it changed gear at 80km/h, the whole vehicle would rock from side to side until you moved the steering to stop it.
There seemed to be a constant shortage of vacuum during the test drive. Once I opened the bonnet I realised why - the alternator belt was so deteriorated, it was almost non-existent!
First thing when I got it home was a full kit of new belts.