OK so i got around to chopping the othe chassis link bracket & modified it a tad so now both are in position...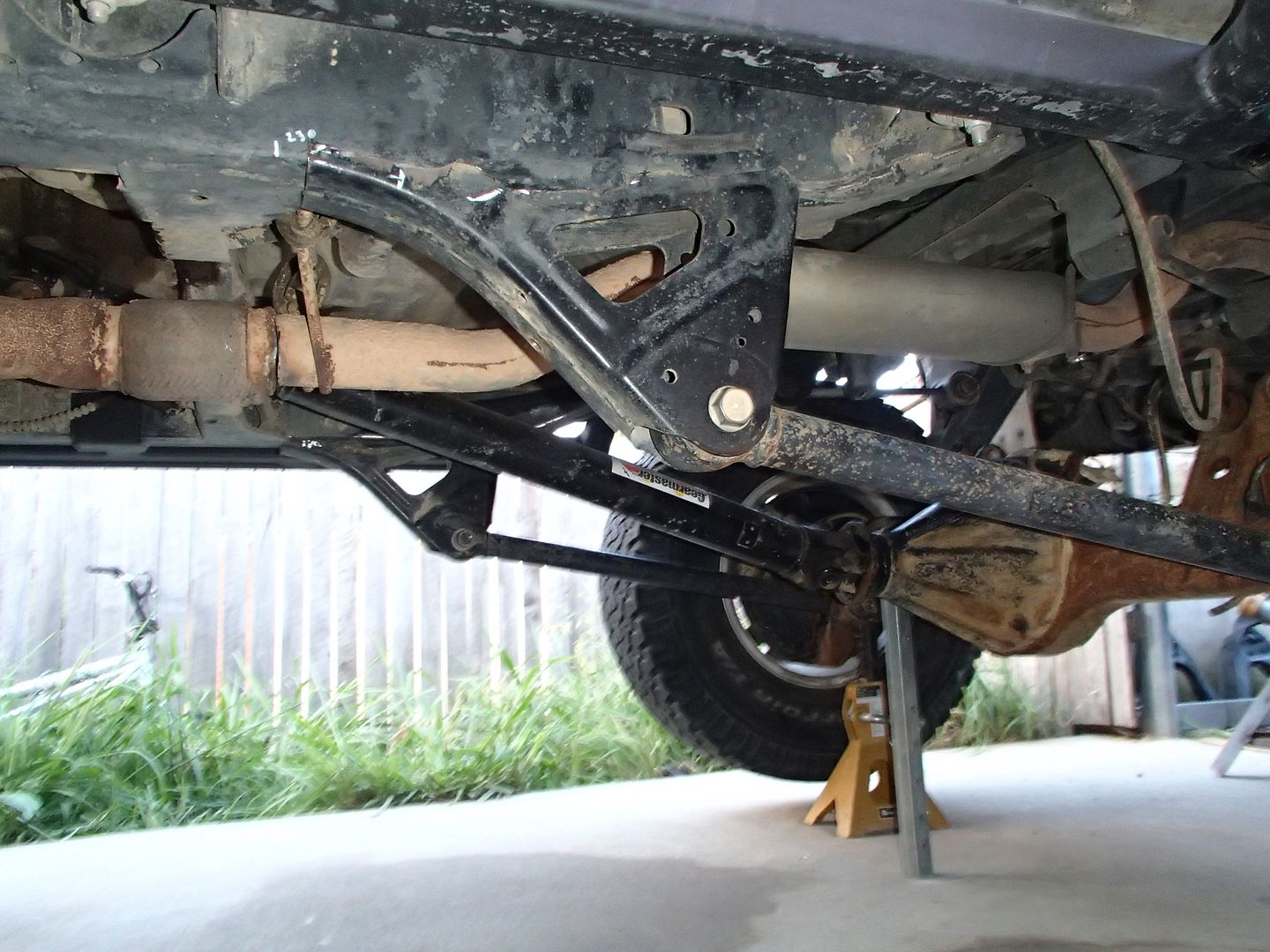 The arms are basically in factory geometry they are approx 10mm higher set at the link bracket then they were before so im going with them as they sit..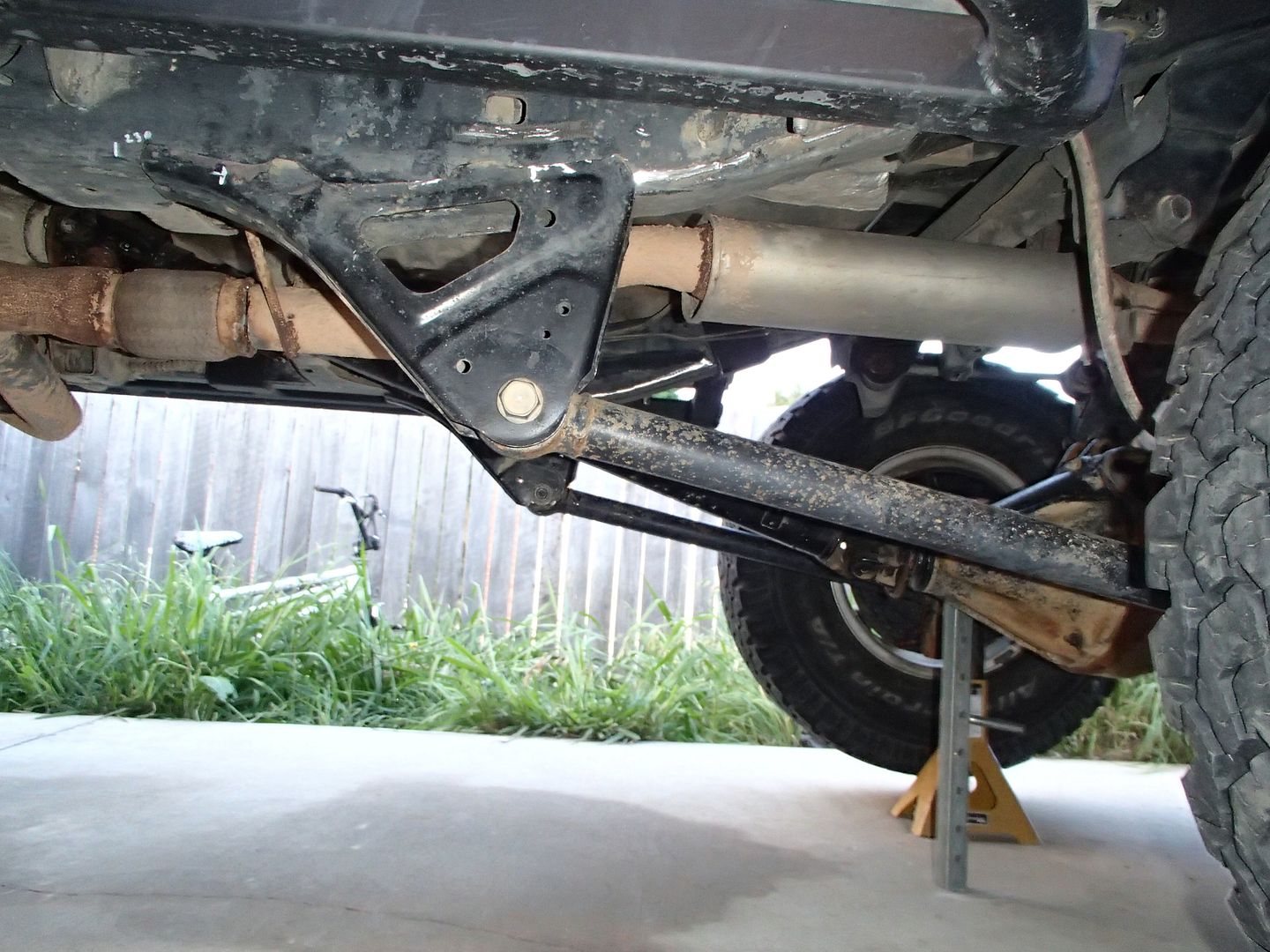 the driver side i have already cleaned up the chassis rail & pretty much ready to do a few stitches ready for test run once uppers are finnito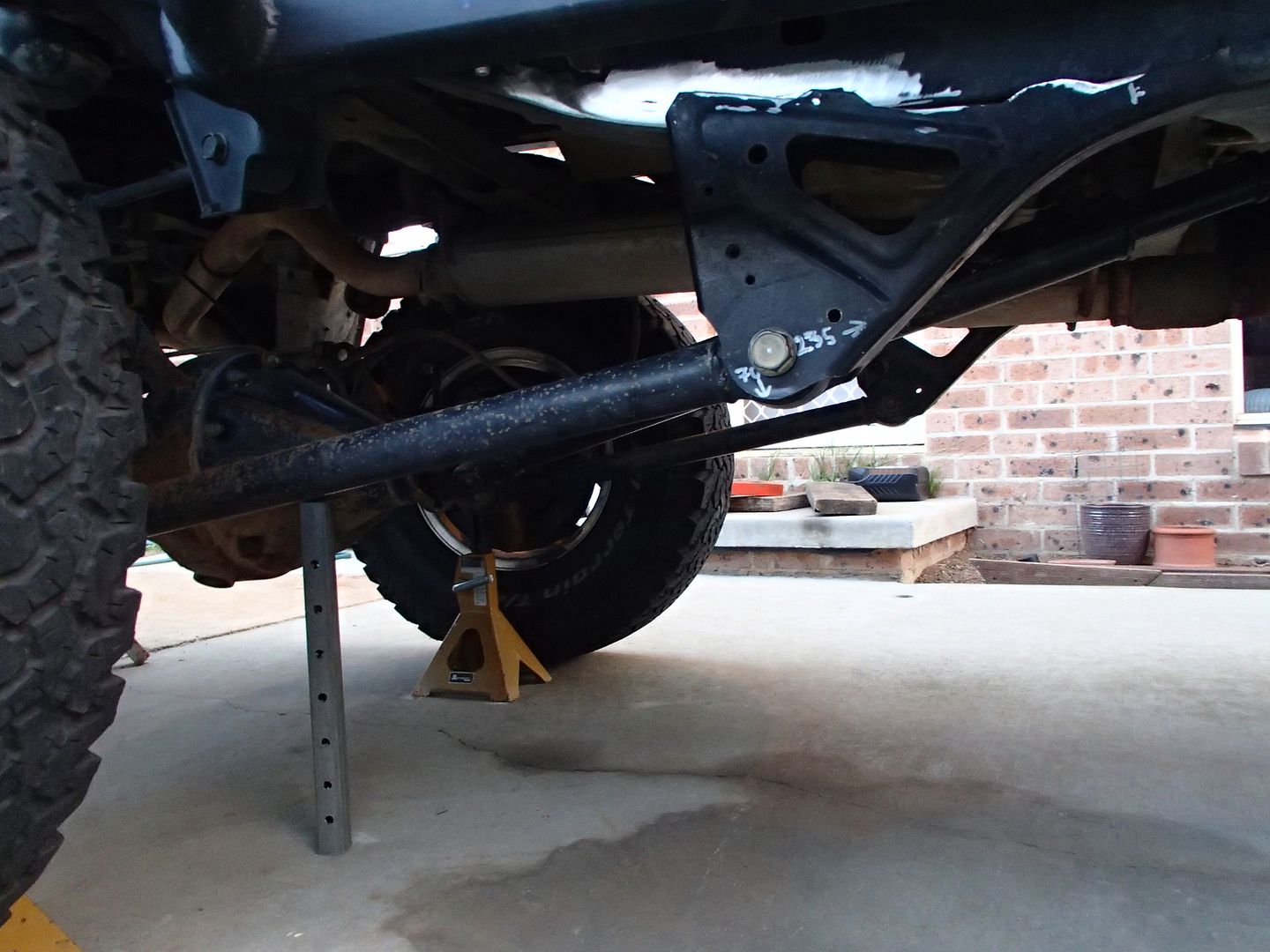 there's a bit of a camels hump there as the link brackets are set so low to keep arms at good angle so i get antisquat figures somewhere near 100% dont wanna be doing wheelies or fitting limiting straps so trying to stick with the figured the 4-link calculator suggests works for all my truck specs... Also the humpi plan to fill in with a brace i cut that will extend forward to just before middle slider bracket that will allow it to nicely slide over stuff rather then get caught up on that hump my hump my hump my hump... check it out!
so once i clean up the passenger side chassis rail i'l set measure dopuble measure then likely tripple measure them zap down a few small beads to handle a test drive before i weld them right off cause it's a major butt pain to cut them off if i find the figures weren't working & had to reposition so just a few short stitch welds then onto uppers... whats peoples thoughts on this one should i triangulate the uppers at about 40-45degrees separation or just go with the surf lowers as uppers with 80series bushes pushed in as the bush sleave & links will all be 18mm not 16mm like the surf ones are & set them straight ????