G'day Wheeler's,
They call me "DUCK" I bought myself a Toyota Surf 94 30lt T/D Auto a little over 4yrs ago & i planned on doing a Holden V8 conversion to it before i even owned it
I have been browsing this forum for almost five years now, researching, asking the od ? & taking down notes in my SURF 308 V8 CONVERSION Exercise Book, it has parts n labour list with prices so i can tally up total cost as i go, specifications list, helpful websites, suppliers, contacts, plans n diagrams, including fuse layout n wiring layout diagrams.
I started a thread in the Model specific<Toyota<Surf section (308 with TH350 into Surf conversion) to get as much useful info in regards to how im to do this conversion myself to keep overall costs down & the shear satisfaction of successfuly completeing this kinda conversion myself
So its time to share with you all my V8 Toy Surf Buildup with plenty of pic's if the photobucket gremlins allow GRRRRRR..... so be patient & il'e do my best to provide
Here's the only pic i can find of Surfette when i first brought her home to a SNAKEracing 4inch IFS lift kit with all the goodies you can throw at a SURF IFS in it. Yep my wife was happy not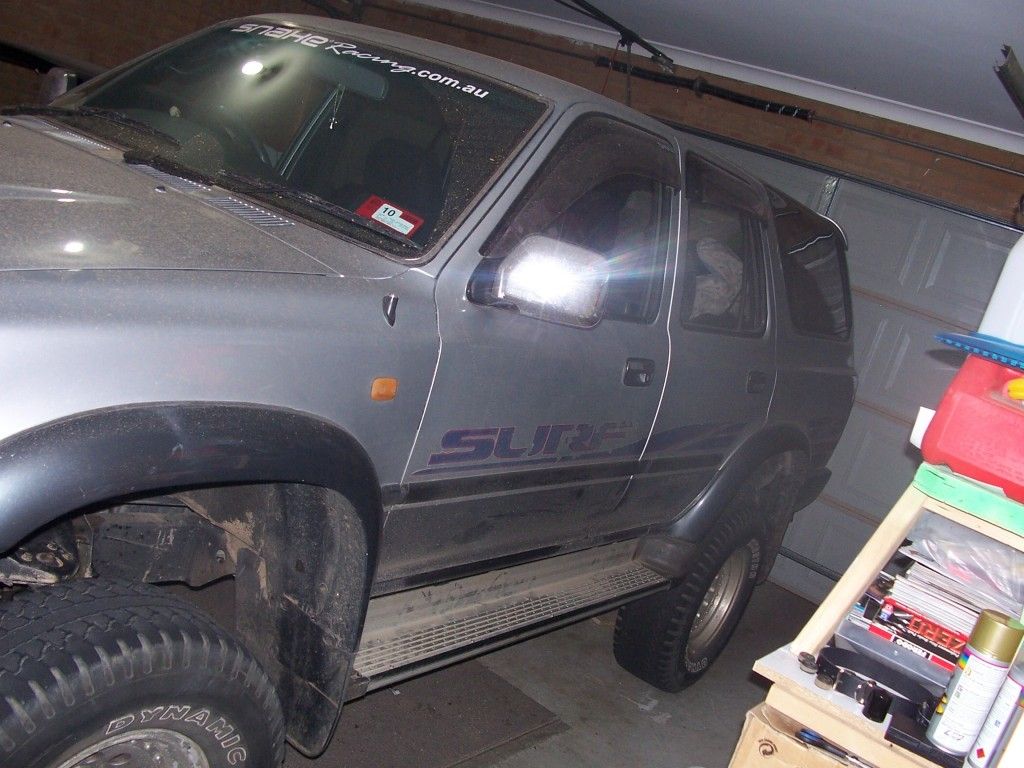 This pic sums up the need for new wheels n tyres
More coming soon lunch is served
"DUCK"