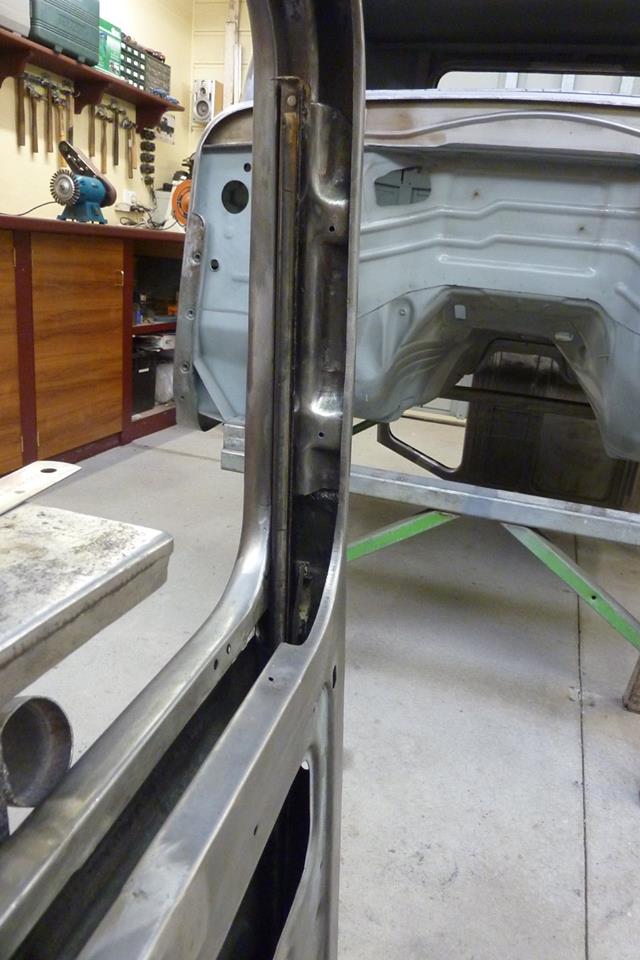 The latch end of the door channel alignment was first checked to make sure it was a straight line from the window frame down all the way inside the door channel. Used the old 1/4 vent channel inside the other one to check, but also found a string line worked well. Glass does not bend so needs to be inline. The factory holes were a bit off so I welded them shut and moved them over and then copied that over to the hinge side of the door.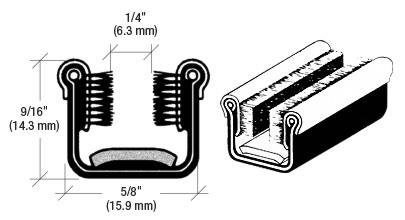 I bought two 2400mm-96" lengths of flexible window channel the same as stock. They are cloth covered with the bristles on the sides.
Can see the back of the channel is segmented allowing you to bend it around the corners.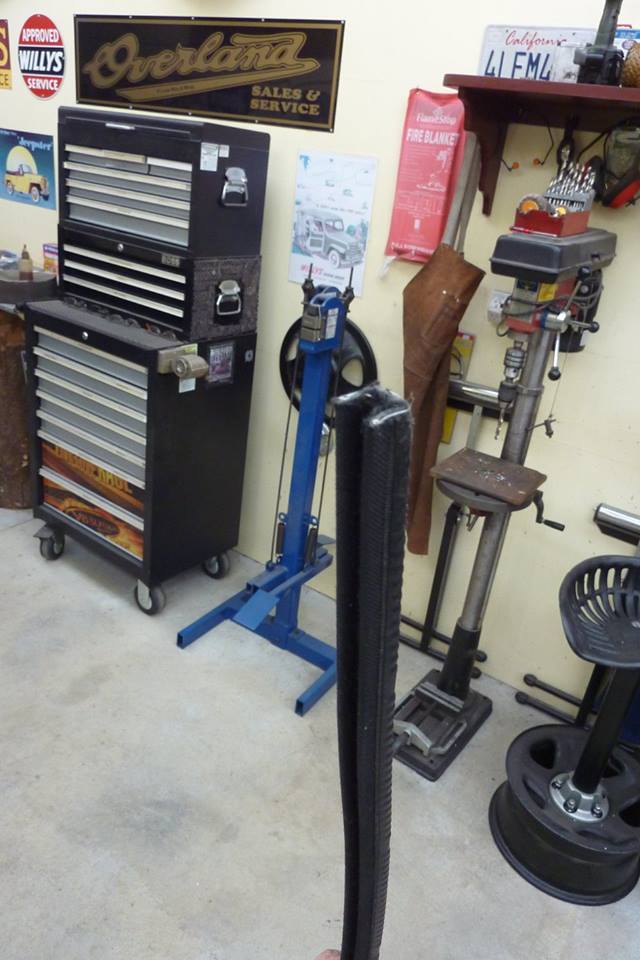 The channel inside is made from aluminium.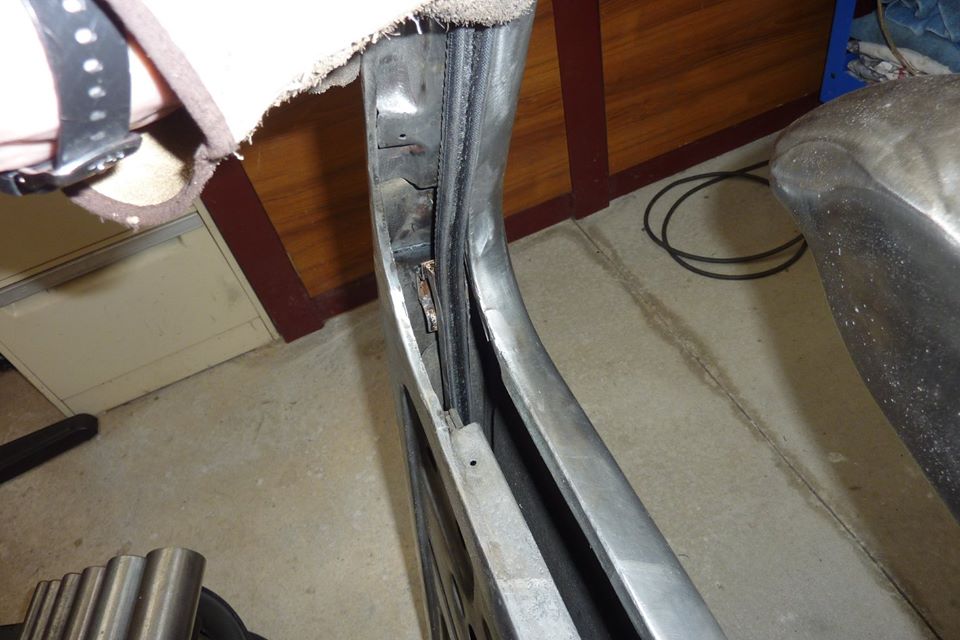 Can see how it will come up out of the new position at the front of the door.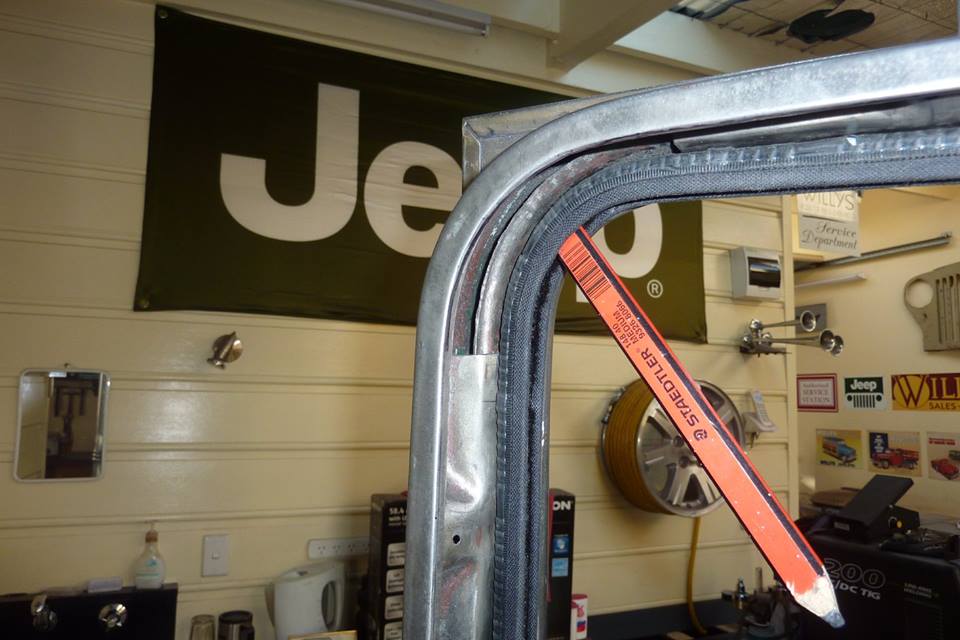 To help it bend around the corners I found a carpenter's pencil worked well. I secured the channel the same as stock with some small counter sink screws.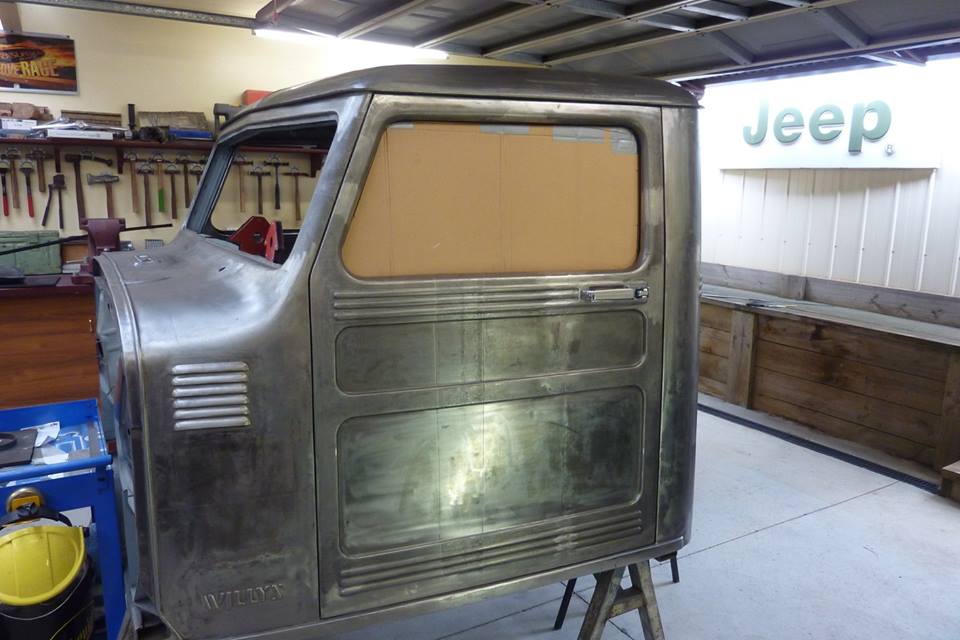 I cut some cardboard roughly into shape and then marked around the inside edge of the window channel. The added the depth of the channel, 10mm-3/8", to that mark with some dividers.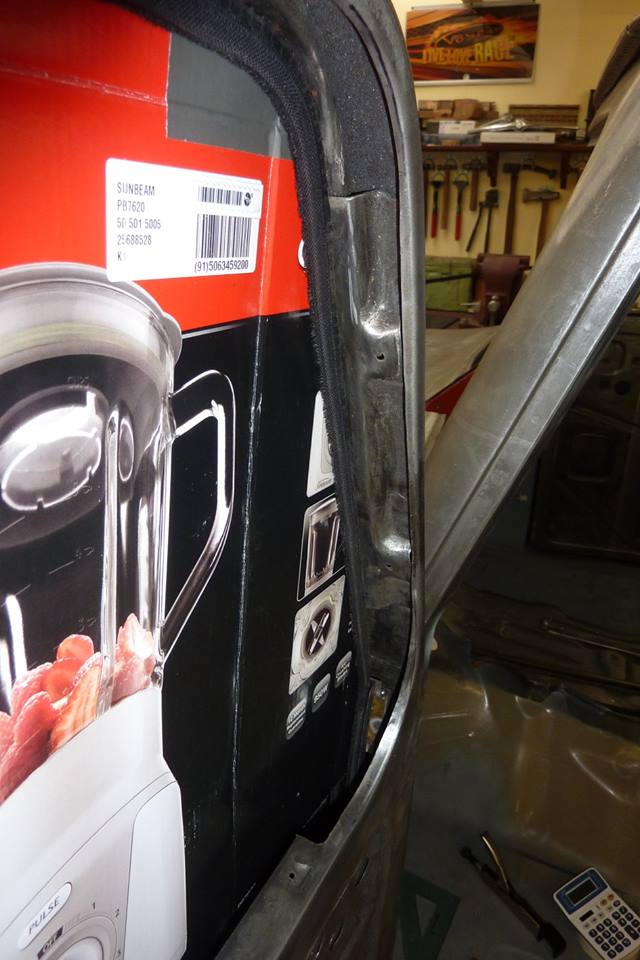 Can see how it sits inside the channel. I made it go inside the door to add some stability to the front edge when down.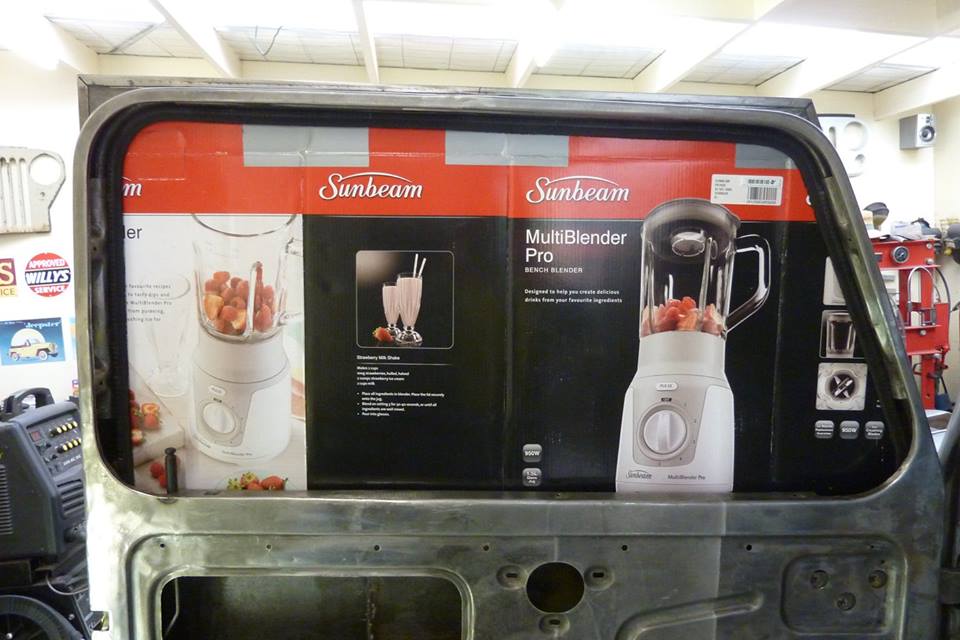 The bottom of the template is level with the top of the door card recess.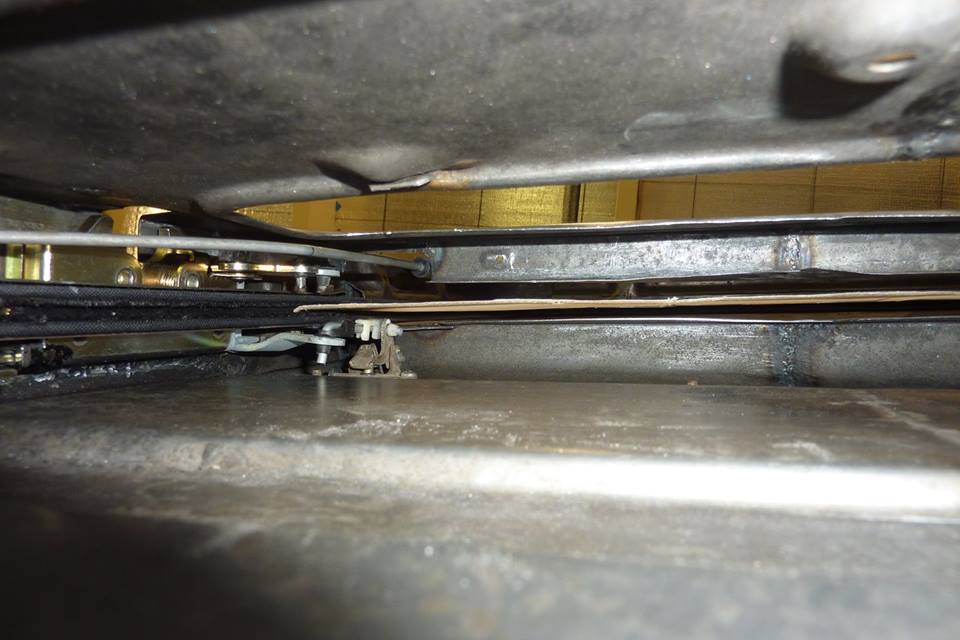 I was happy to see that it cleared the door handle linkages. I will make templates from MDF next using the cardboard one to scribe around.