hey im darren im 17 and on my p's.
been on this sight for a while now and finally thought i would make a build thread.
i first bought this car just before my 16th birthday.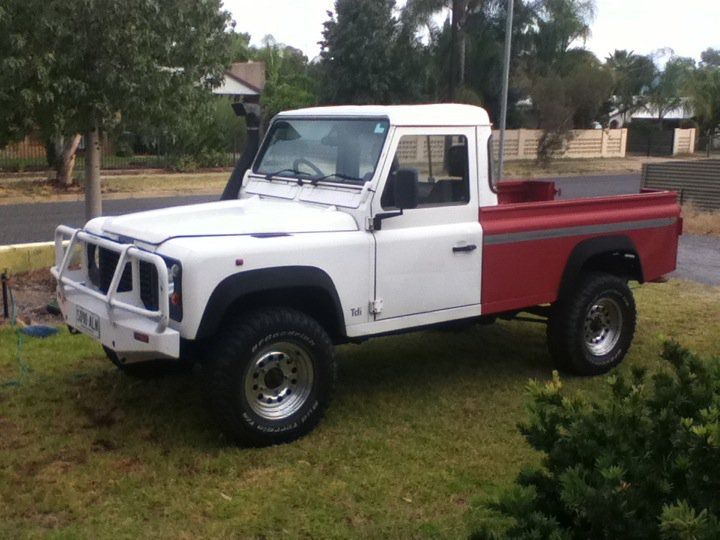 it came with:
ARB bull bar
2" lift with OME springs and rear shocks and Bilstein fronts.
16x7 performance alloys with 265 75 r16 BF Goodrich mud terrains KM1's
and a set of the standard 16x5.5 steel rims with BF Goodrich A/T's
a safari snorkel
an old aftermarket stereo
no back door
and lots and lots of wiring issues
as well as a few road worthiness issues
it took me almost a year to finally get it registers
since i got this car i have:
fixed the wiring up so it works(will re wire most of the car eventually)
fixed all the road worthy issues (mostly leaks and worn out parts)
fitted side steps
toolbox
center console
temporary rear doer
and put a few scratches and dents in it
fitted new rear axle and drive flanges.
my plans for it are:
fit tail gate(Done)
new wheels and tyres (33x12.5 on 15 or 16 x 8 -25 steel rims)
F&R lockers and strengthened axles
re paint tray, tailgate and bull bar
uhf
spot lights
rock sliders
new stereo
steering and diff guards
roll bar
on board compressor
duel battery
and just tidy it up