So, the Jackaroo has made way for the Patrol. I had found the parts for the Jack were expensive and harder to find. A Patrol seemed a good option and fitted my budget well.
Here she is spending the first night in my driveway, doesn't fit in the garage with the roof rack.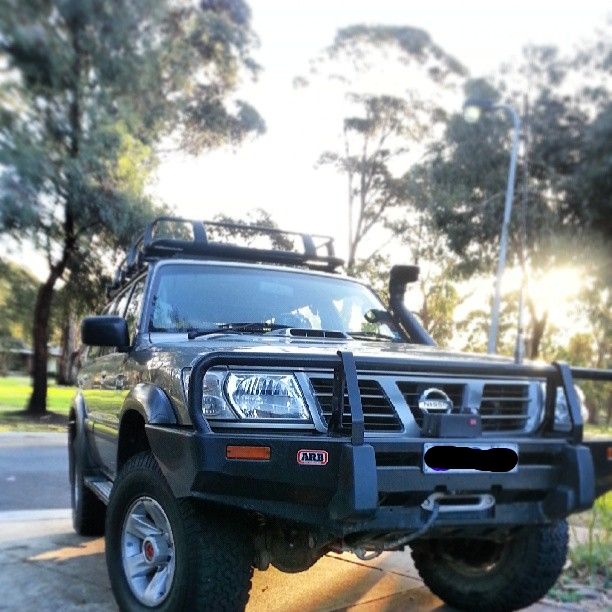 As you see it here she's got:
OME 2" lift
Adjustable Panhard Rods
ARB Winch Bar and Tigerz11 12,000lb winch and plasma rope
285/75 (33") BF Goodrich All Terrains
AVM manual Free-Wheeling Hubs
Dual Batteries and redarc isolator
Safari Snorkel
ASE Upgraded Intercooler
3" Exhaust
Pro Vent Catch-Can
"NADS" modifications to improve reliability including Boost & EGT Gauges in pillar pods
Storage draws in rear with Cargo Barrier
Roof Rack
Alpine iPod/CD/MP3 with Bluetooth
GME TX4500 80 Channel UHF
Navman MY350LMT with reverse camera and 4WD tracks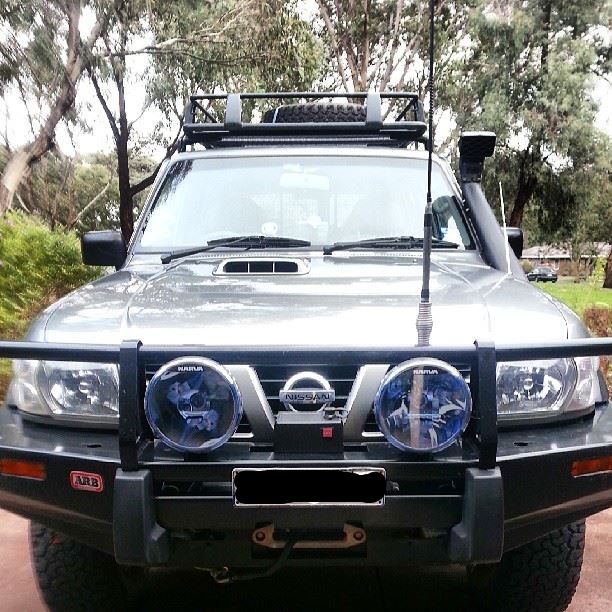 I bought a set of Narva 225 halogen blue, spot and spread to help with me fear of the dark.
I've also got 5m of led strip lighting to put in tomorrow, going over the top of the rear doors and corners of the roof in the cargo section.
I bought a powerful4x4 2.5m awning that will be delivered Monday to slap on the side too.
Eventually I want rock sliders and rear bar with wheel carrier. This will replace the factory side steps and get the spare off the roof.
Hopefully I'll post some more photos with the lighting in tomorrow.
And so it begins,
Cheers,
Salty.