Our
"Farewell the Crows Tour"
almost didn't go to plan, luckily a Buddy inspired Hawks held on.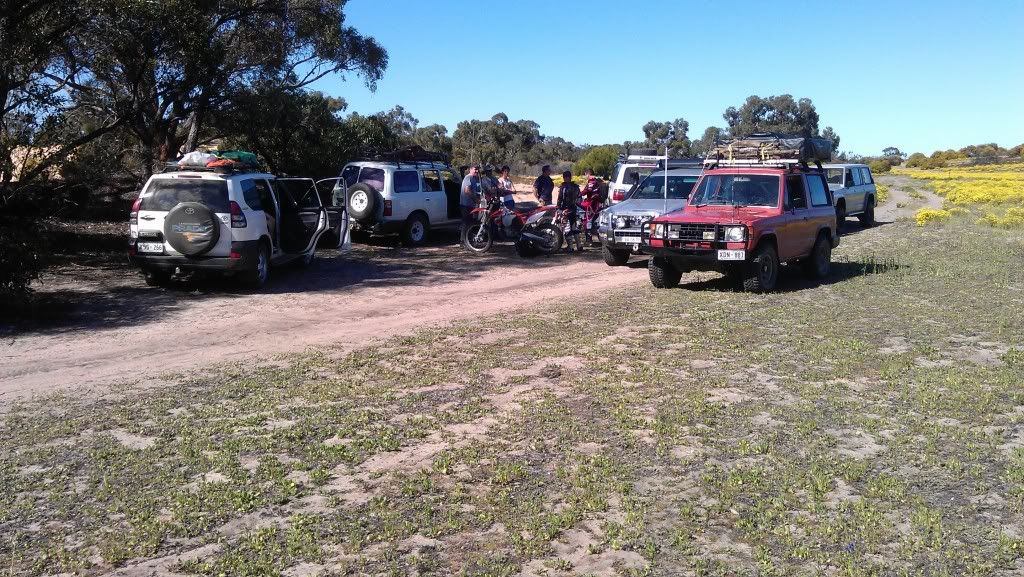 Our staging point was Scorpion Springs and we met with the entire crew which included a couple of 'Chook Chasers' and a Prado with a very impressive trailer. Once we were aired down it was time to hit the road. The sand is still quite compacted and the one way section was easy. Our camp was set up at Red Bluff and was made all the better for the company (for most of us it was a first time meet and greet)
There was a little dissapointment on day 2 at the lack of water in the holes however we did manage to find a splash!
The fun was just about to begin!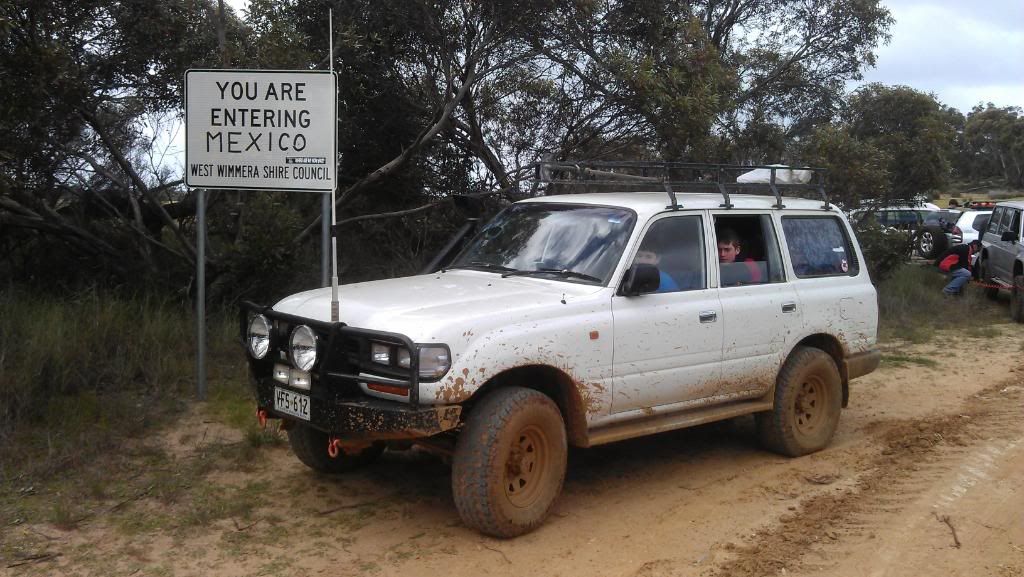 A late decision to dip a toe in a puddle proved to be the only undoing of the 80!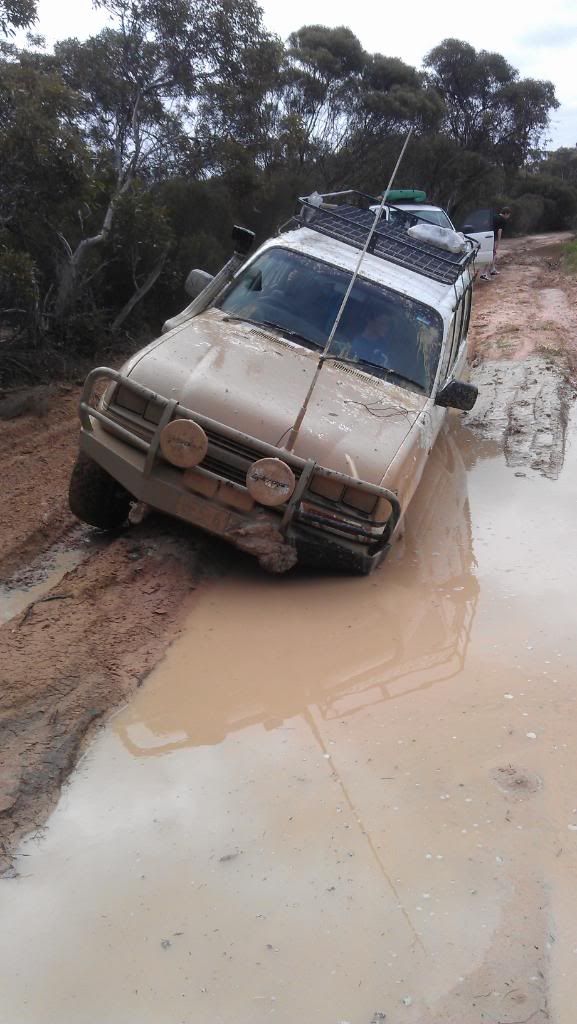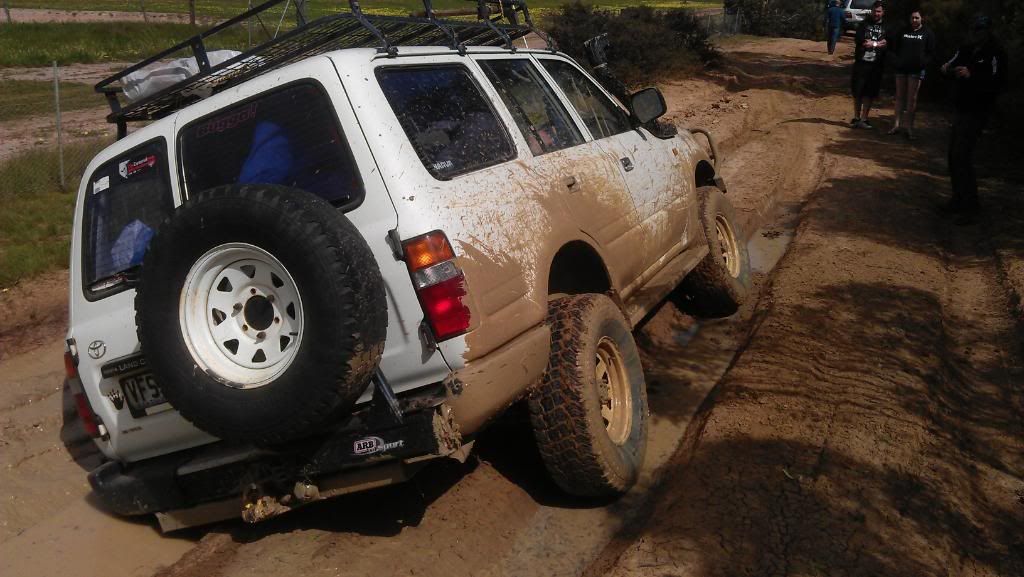 It gave a 'Newbie' a chance to complete his first recovery in his 100 Series.
The holes on the Pine Hill road are not for the feint hearted or vehicles with no less than 33's.
A great time was had by all, especially my son and his two mates from school who had very limited 4wd experiences. We had a bit of a rush to get to camp and set up before poor light and this approaching front made things difficult.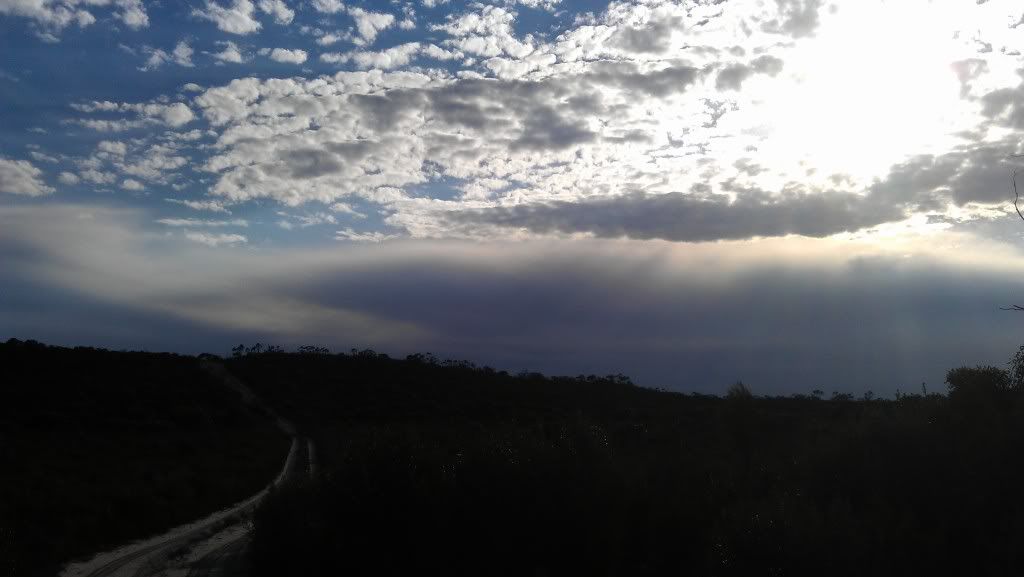 Only 2 vehicles were damaged during the making of this post, the little red Pajero that could had a gear box malfunction that locked it in low range 4 (very slow trip home) up till then it tackled everything the bigger trucks were doing. The 35's on the Patrol ate the inner guard during a flex and one of the bike riders copped a bee in the face and had to ride with only vision from one eye!
Cheers,
Buckman.