Hi all, on the QB long weekend the wife and I along with my two boy's headed up to Chambers Gorge for a couple of days.
We left home early arvo on friday, and arrived at Chambers Gorge campsite at around 8:00. The weather forecast for the weekend was fine with clear day's and cold nights, and trying to get the fire going and set up the tent in about zero degrees, I'd say they got it about right.
In the morning we woke to a clear sky and when the sun came up we were very grateful for the warmth!! (all be it a couple of degrees!)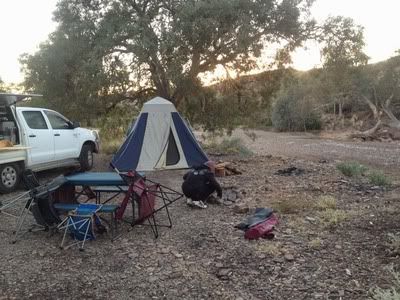 Getting the fire going
Morning sun on Mount Chambers
After we got breakky out the way, we headed off to check out Stirrup Iron Range. It was only a 20 - 30 min drive, although they do provide camping there, we were happy.
We met Julie, after paying our $40, and recieving some route info we headed off. We drove east along the base of the ranges, then turned left and headed up into the hills.
Now this is by no means a difficult track, there were a few spots that need a little care. The main thing with this track is the rock, it is rough and very slow going. With a short lunch stop, we travelled 25km in around 5hrs.
The views on this drive were bloody great, we had a super clear day and no wind at all. Some of the camp spots up in the range were amazing.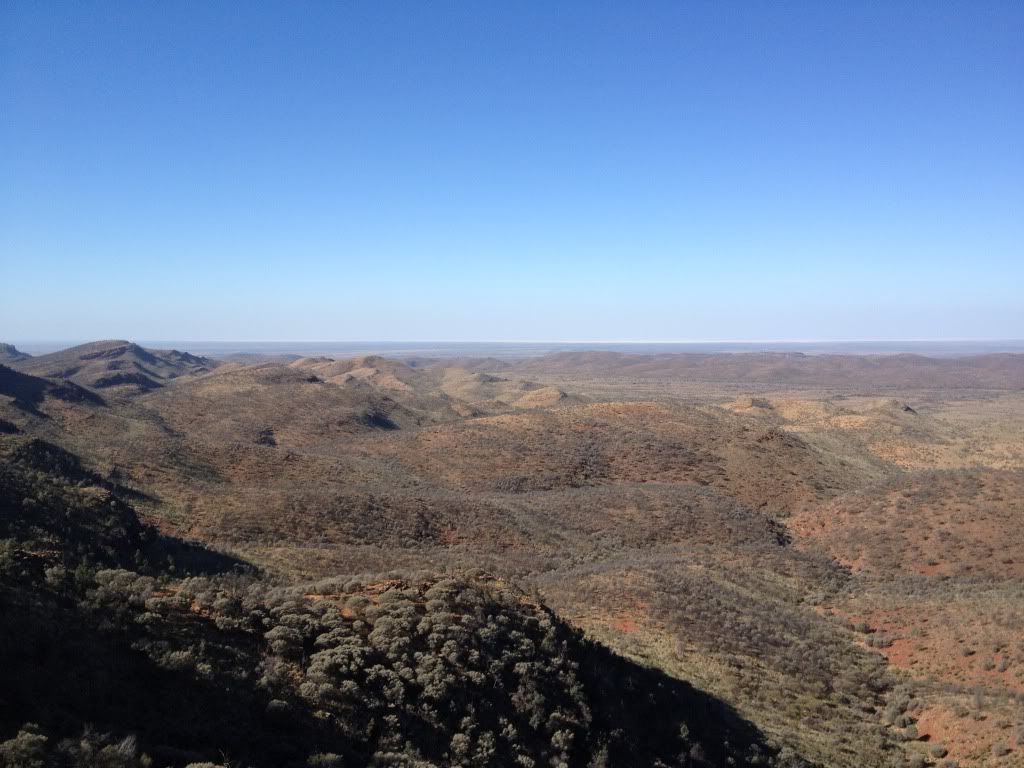 This is a view from one of the camps along the drive. Looking south west you can see lake frome on the horizon.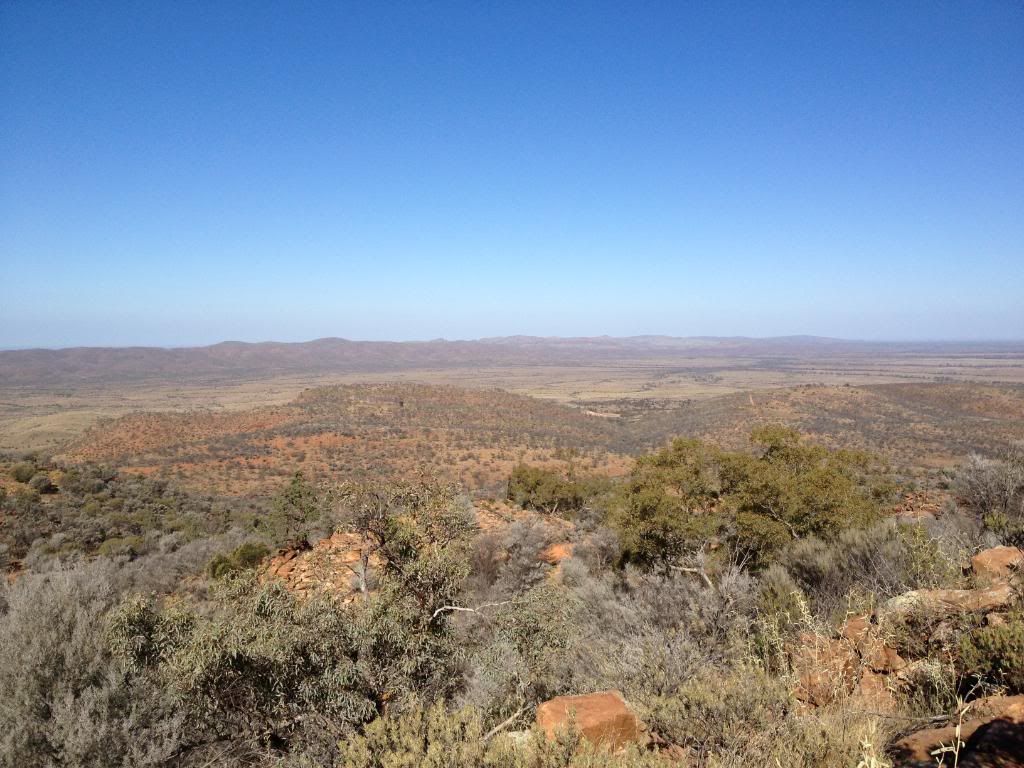 Looking south
South west view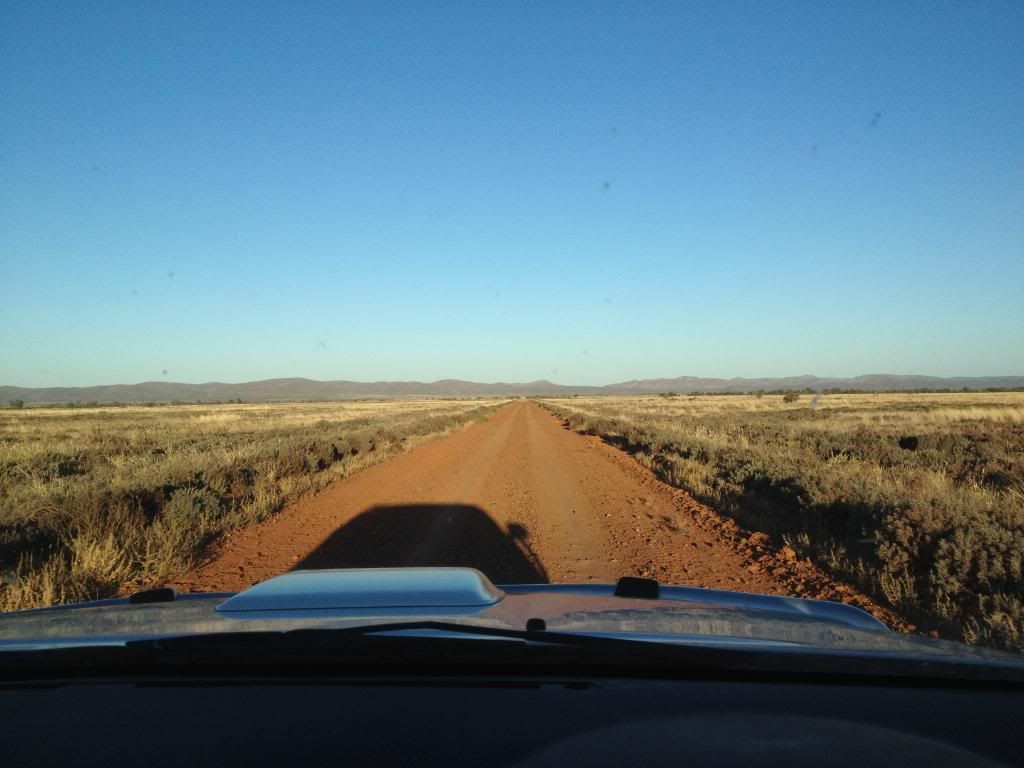 Heading 'home' after a days 'work'
Arriving back at camp we got the fire turned op to about 11, ready for the cold night ahead. The wind really looked after us with hardly any too speak of at all.
We got a couple of steaks cooked, (timed with a couple of tins) and chowed down. (followed by a couple more tins) After a great night with a few camp songs, a couple of beers and reds and a roaring fire, we decided to call it a night.
Sunday morning came and upon unzipping the tent, we were greeted with another beautiful morning.
Got the fire crankin again and whipped up some bacon & eggs+.
Today we were gonna climb Mount Chambers. We started climbing up the side (later finding out there is the proper track on the opposite end) and couldn't get all the way up. Awesome views anyway.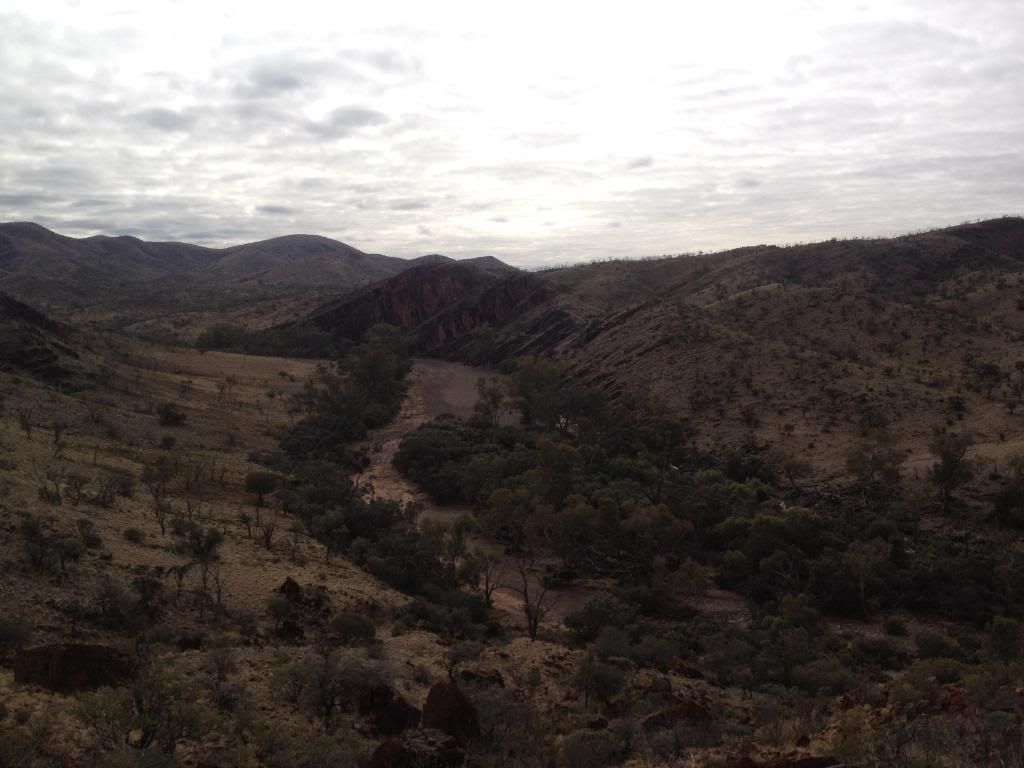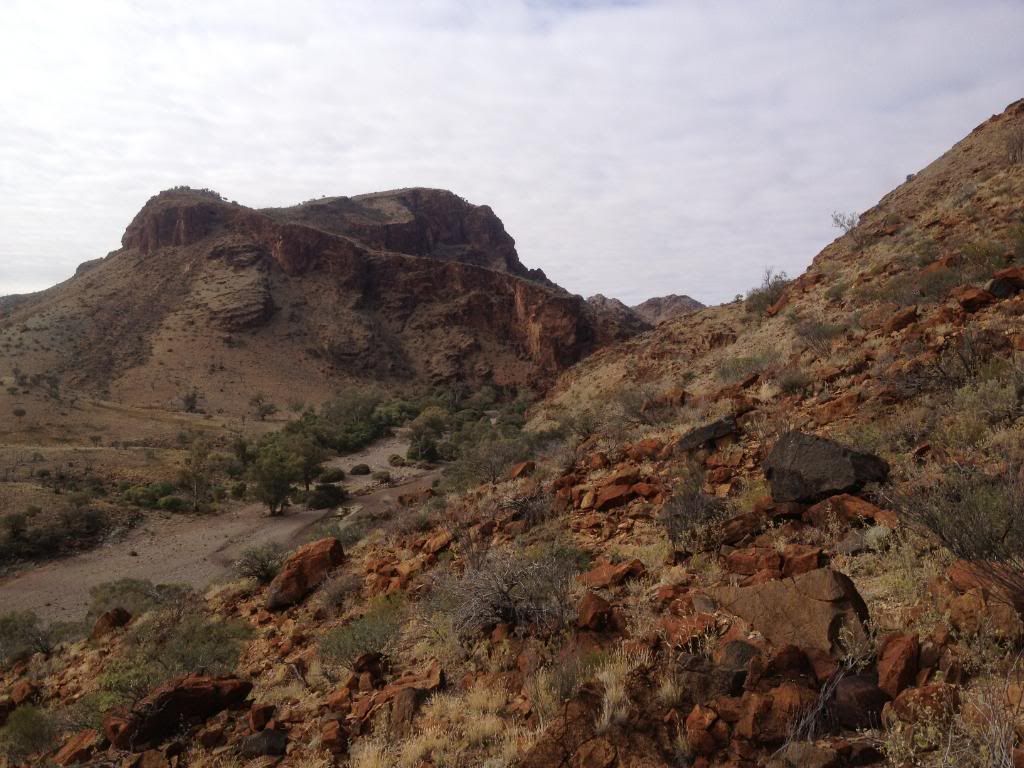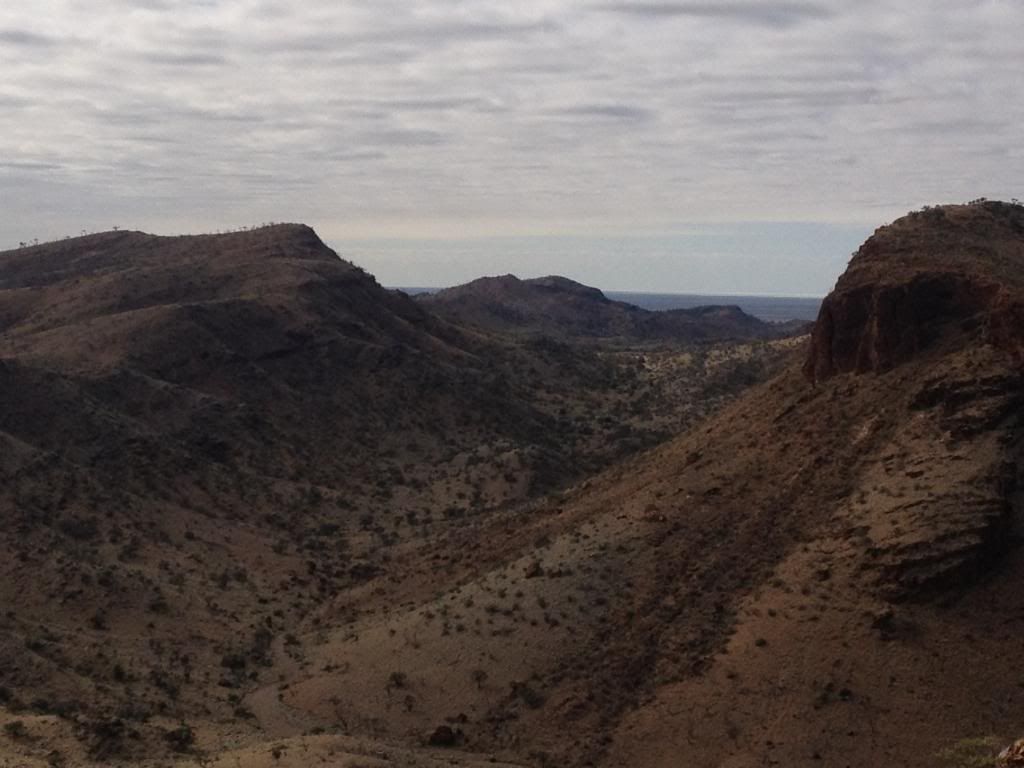 We then clambered down the side and headed up the gorge for a look. We went about a couple of k's along it, there was still a bit of water lying about.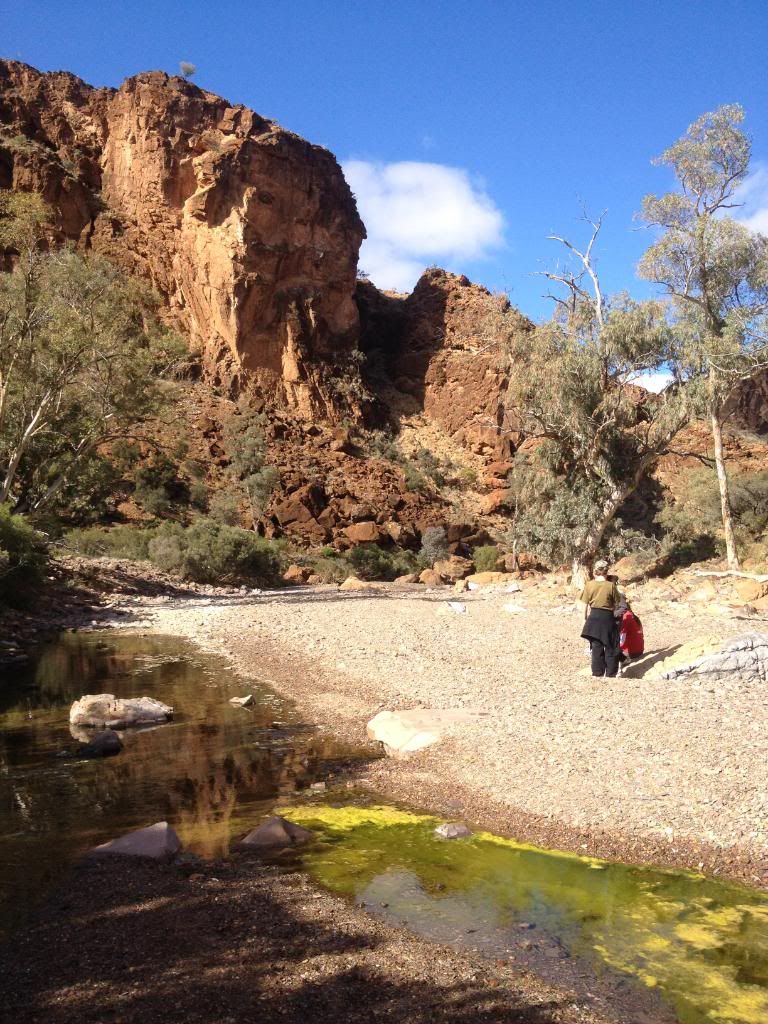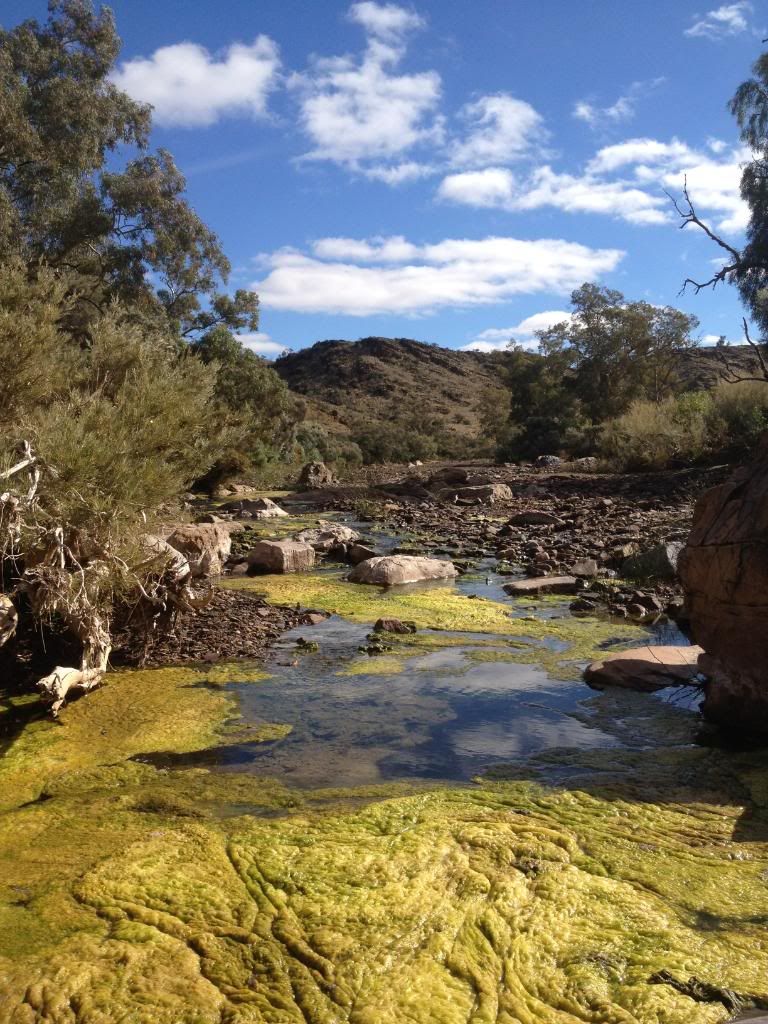 After we got back to camp and had some lunch, we headed up a small offshoot of the gorge where we saw some very impressive aborigional carvings.
The sun dropped behind the horizon again, and with the fire again roaring, we got organised, this time with cheffy knocking up a beef caserole, later topped off with a great damper. (and of course a couple of tins)
Here are a couple of more shots from around the camp.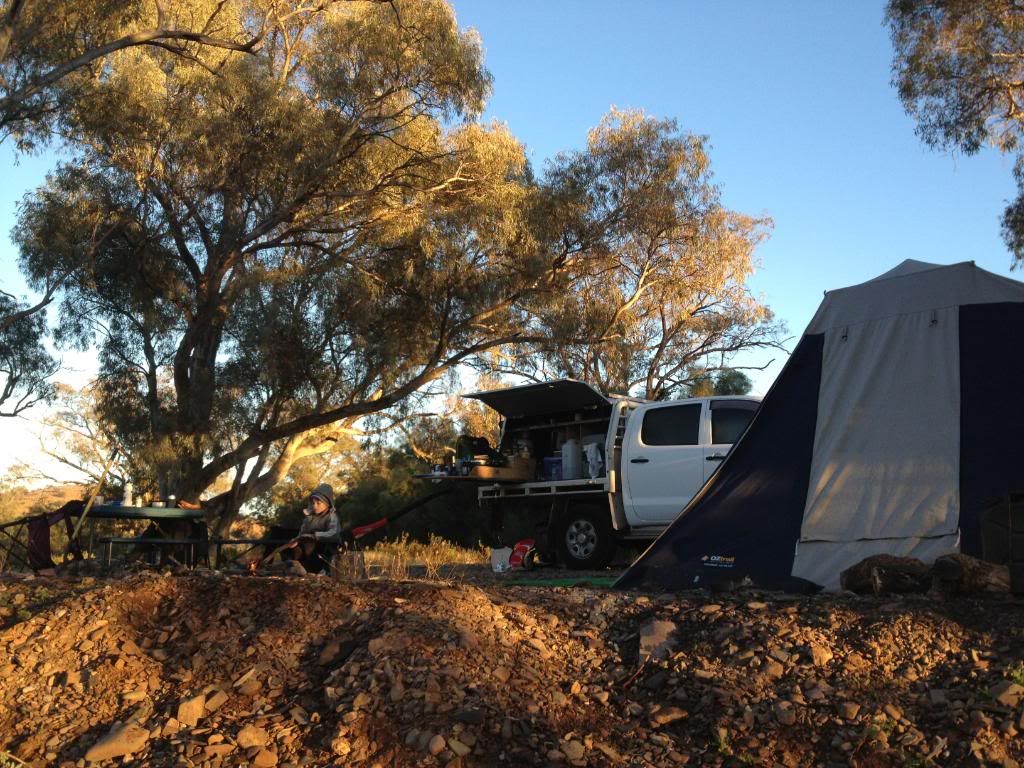 Monday morning came and the worst bit about camping, is the leaving, so we set off to home, quickly detouring to find the real acess to the top of Mount Chambers. Managed to lock the hubs in again just one more time before we left, (sorta got 'lost' looking around)
Great trip, we will definately be back at some stage.
Scott.
(think I've got it this time!!)