Once we'd checked in for the next 2 nights we set up camp. We were fairly lucky that it wasn't busy so we made the most of the shelters they had around and set the swags up under them. Anything to help us stay out of the wet weather we'd been experiencing!
The following morning we headed for the Pentecost river to get some pics of the cars going through. Unfortunately due to the less than average wet season we were greeted with a very low Pentecost river. The water would've barely been a foot deep. But oh well there wasn't much we could do about it.
Pentecost River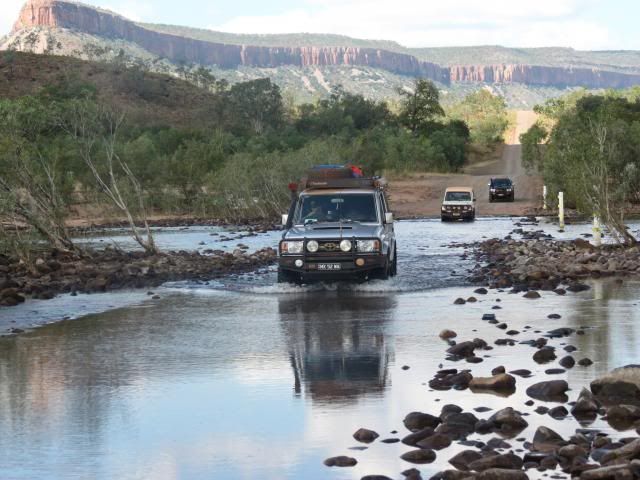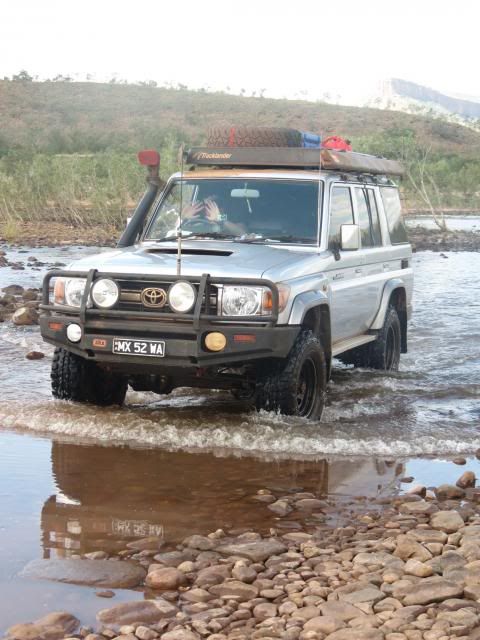 We went and found a lookout where we could get some reception to call home and let everyone know we were safe.... Then headed back to the Pentecost river to try and catch some Barra! When we got there we heard from some others that there had been a 5m saltwater croc lurking around... This quickly changed out plans to launch the tinny of the muddy banks, so a fish off the banks it was.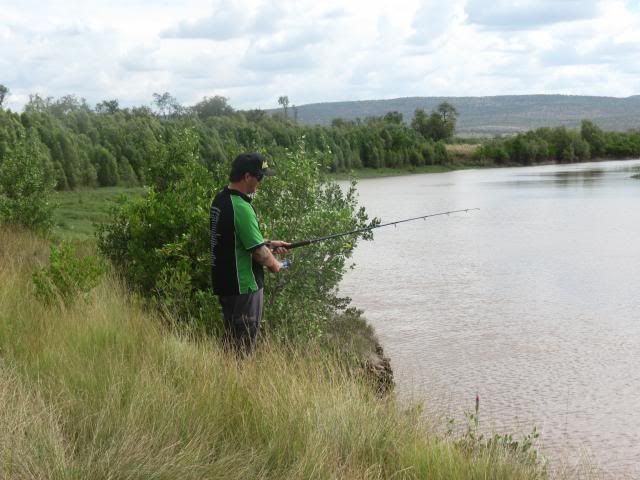 Croc country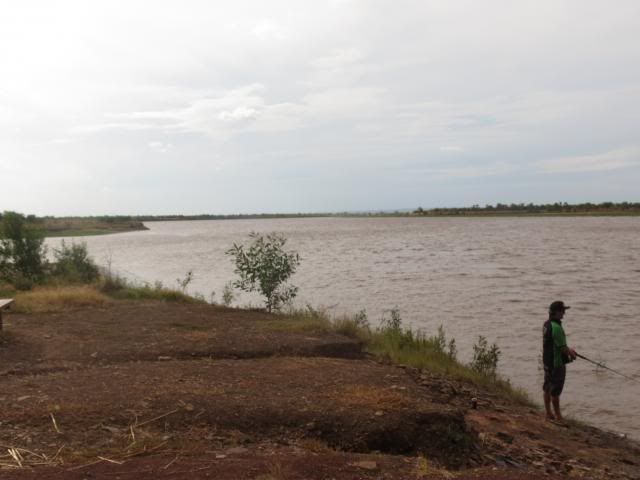 Our solid shade at Home Valley station!