Hey everyone,
I had been doing the full write up for this trip in my build thread. But thought it'd be more appropriate in here, so everyone can have a look and give their input etc.... So I'll just copy and paste everything I've done so far in this thread now.
We left Karratha on Sunday 12th May for Broome, myself and the missus in my car and a mate and his missus in her Hilux towing a small tinny. Another mate was going to catch up with us on Wednesday as he had a course on. Drive to Broome was an uneventful 8 hour drive, followed by a few too many drinks and a feed at Matso's brewery.
Car loaded up ready to hit the road.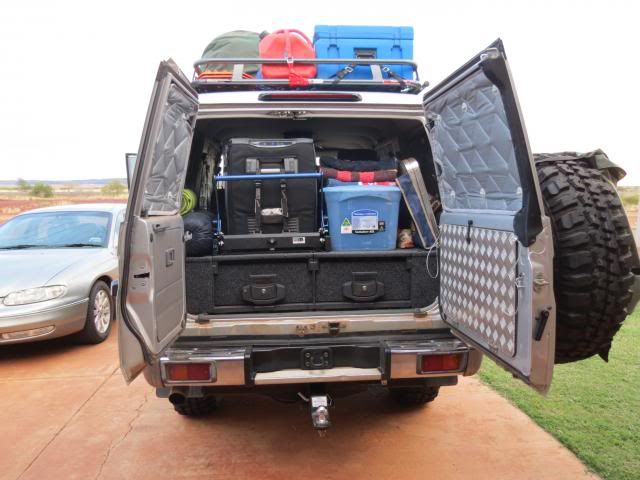 Pardoo roadhouse
Monday morning we were up reasonably early and into the supermarket to get a couple of last minute suplplies (roast chook, bread etc..) And then hit the road, first stop was Derby to see the prison boab tree and top up the fuel tanks before we started on the Gibb
Prison Boab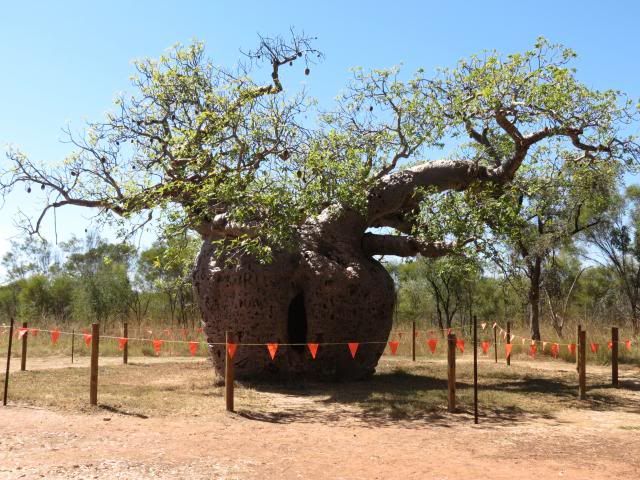 It was about 11am by the time we were done there, and we headed off down the Gibb River Road to 'officially' start our trip!