Here goes a first attempt at writing up a report.
Friday the 8th (last day of school), 3 families packed up the gear..well, sort of and decided to head down to Honeymoon Pools which is located approx 25kms before Collie just off Wellington Dam Rd and River Rd, 2 - 3 hours south of Perth.
The day started out nice and clear and all were in good spirits for the trundle down. The dropouts started calling with various reasons as there were roughly 8 - 10 families coming. At the time, they sounded valid until we got back on the Sunday and heard it was a case of CBF, pity on them.
Anywho, after the last minute supply run off we went, parents keen, kids having a ball....then the missus started feeling off...grrr.
We all called into the bakery in Pinjarra for lunch and a leg stretch. All fed and watered we continued our way down and made our into Potter's Gorge (Just past Honeymoon Pools) for a look around..lasted a whole 10 minutes.
Back into Honeymoon Pools we go, It was like a whole different place seeing as they are around 2km apart and a lot more serene. This was my first time here and the photo's don't do it any justice, it is magic in there.
Everyone all setup and relaxing begins, nice fire going, beers, kids running around having a blast and parents having a coldie and a yarn. Definetely got a bit fresh down there as we woke up the next morning and still minus 1.7 at 7am, glad I took the trailer down loaded with wood
and the wife was happy because I bought the hot water bottles for her and munchkin.
The sites are numbered and have shady clearings for tents. No campertrailer etc were permitted in the area we were at. They also have cement fire rings with bbq plates, flushing toilets which made the wives happy and water on tap but requires boiling first.
Looking at the campsite just after setup.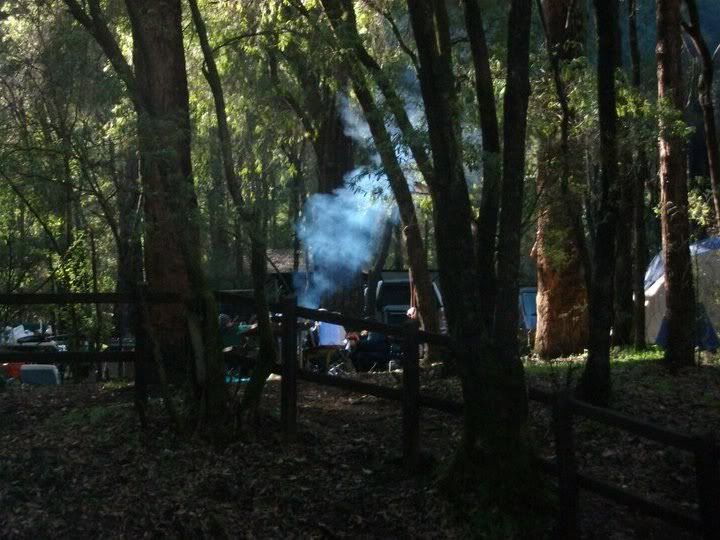 From the side of the site.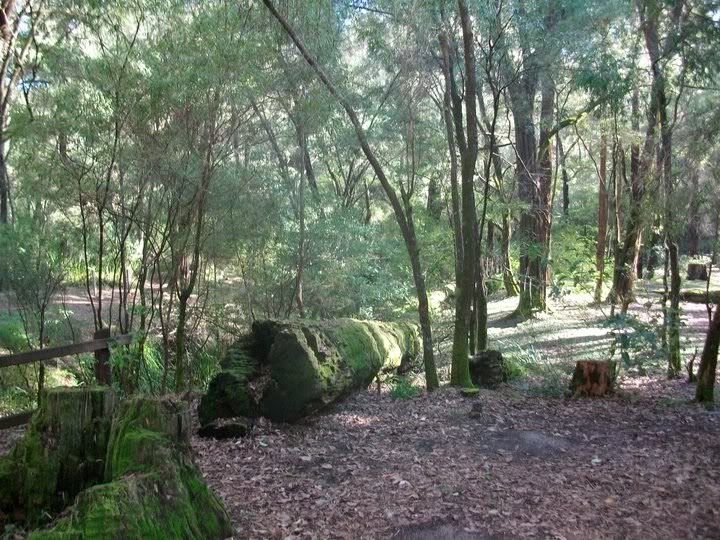 Various shots of the river behind including nice walk trails, decked area and great swimming hole for the kids.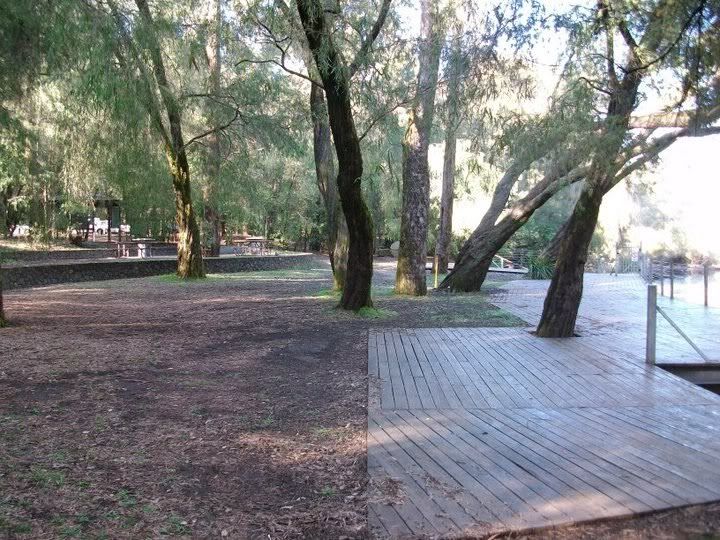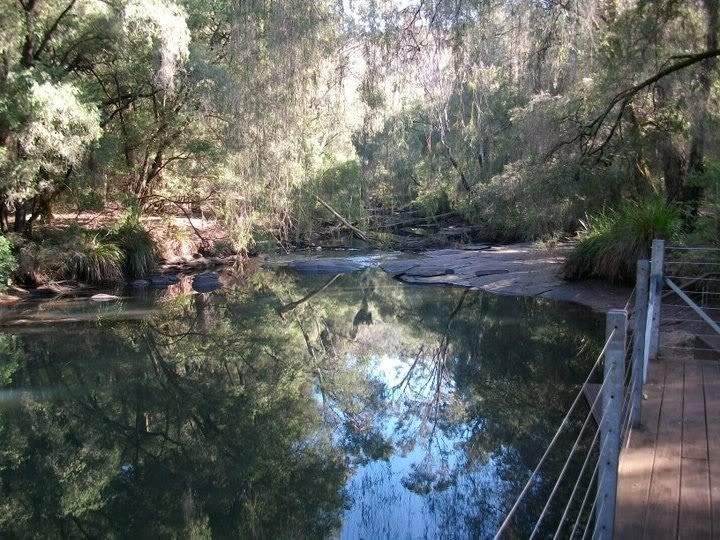 Despite freezing brass ones down there, kids will be kids especially when water is around, hell know's how munchkin could stand it.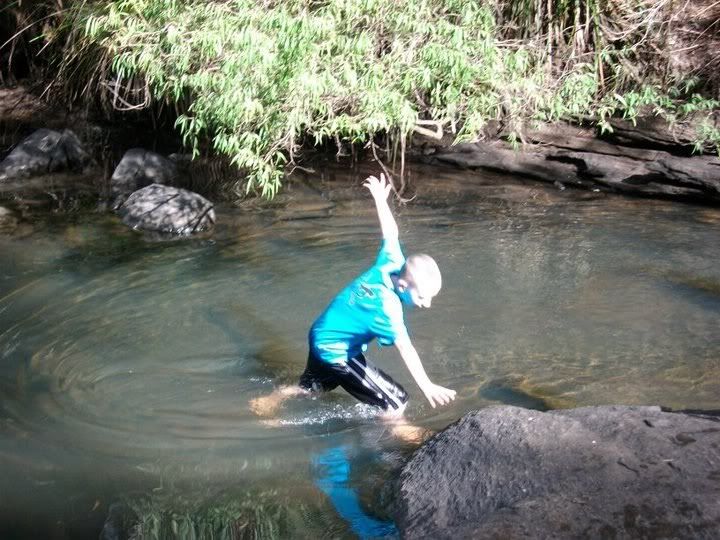 Hence me standing around on kiddie watch at the river behind the campsite.
I hate cameras.