I realise it's May, this report has taken me a while to find the time to sit down and write. But as our next trip looms on the horizon, it's time to get this last one out in the ether.
The plan for this trip was simple enough;
Friday Camp 1
Moroka Junction
This camp is just up from where the Wonnangatta and Moroka Rivers merge, and the fishing is absolutely sensational. Moroka Hut was built back in 1946 and is a couple of hundred metres off the Moroka Road.

Saturday Camp 2
Dargo
Needs no introduction.

Sunday Camp 3
Blue Rag Trig Point
Spend some time winding up Crooked River Track and South Bassalt Knob, and we'll find ourselves at the iconic Blue Rag Trig Point.
Along for the trip we had; myself and Will in the Patrol, 'Scotland' in the JK and Heato in the Disco.
We were leaving from the Mornington Peninsula with Scotland and Heato was leaving from Canberra. We worked out that we would arrive at camp about 4 hours before Heato. So we planned to find a nice spot and then send the details to Heato so we could set up camp. Previously we've met in a town or at an intersection, not so good when arrivals are a couple of hours apart.
Friday morning we were off. All good until we got to the first camp site, we wanted a place to wet a line and none of the huts were close to a decent stream. This meant we continued on, searching for that perfect camp site, each time sending Heato the coordinates, just in case we or he lose reception.
After many failed attempts and with sunset approaching fast we finally settled on a nice spot and sent the details off. Heato also took a lot longer to arrive than anticipated, he did beat midnight though.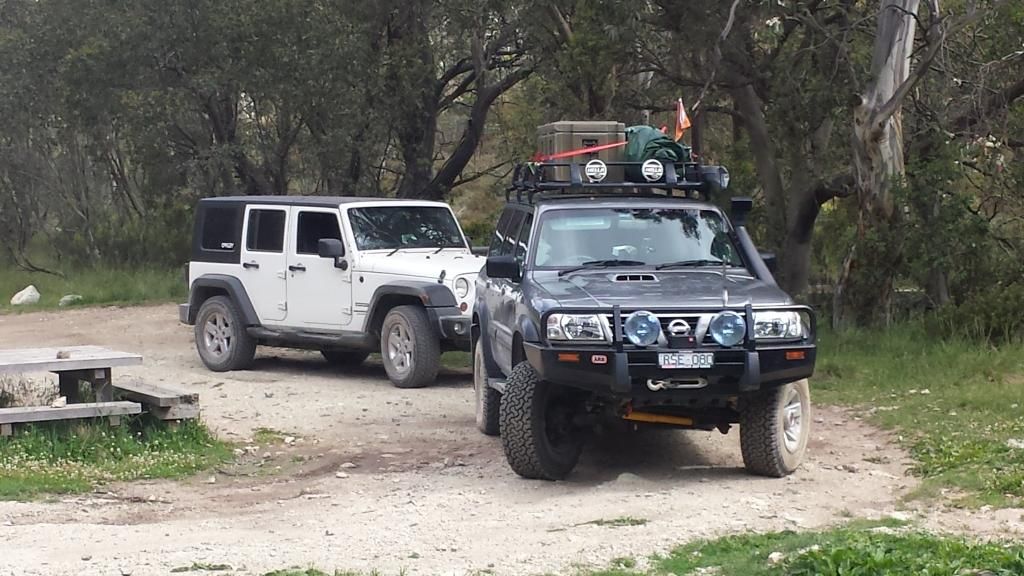 We're finally off road, hubs locked and gates open.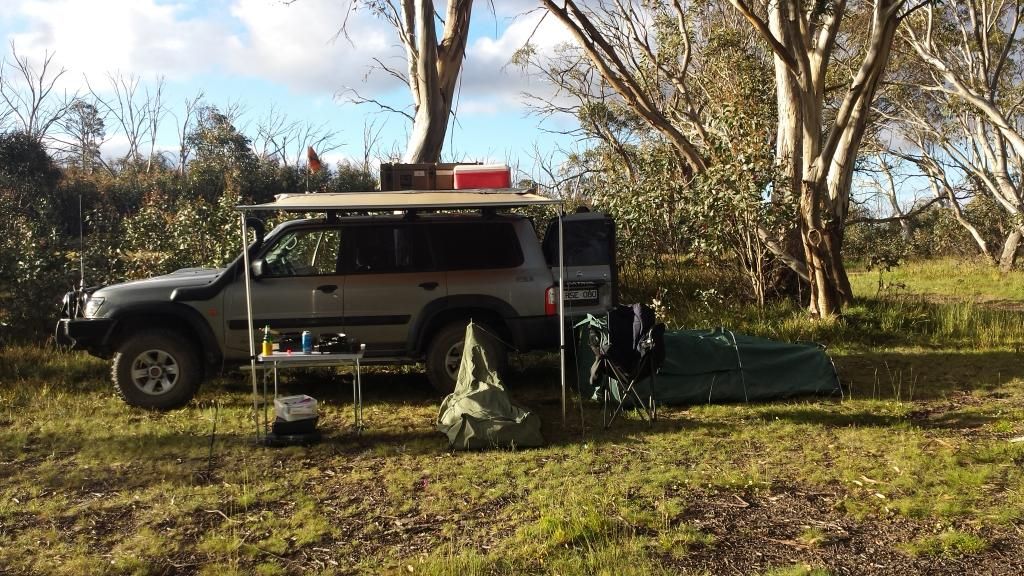 Camp for the first night.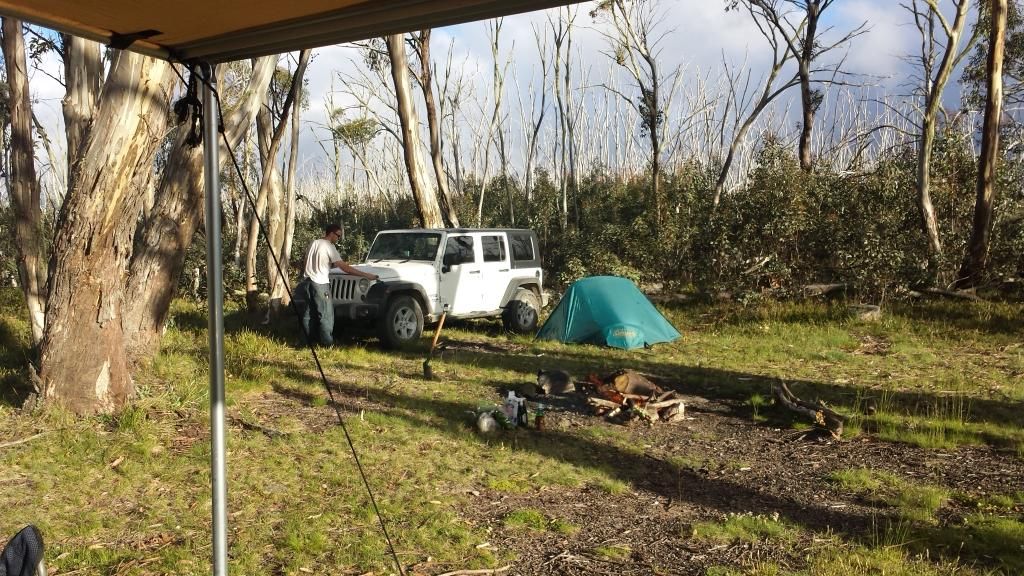 Camp for the first night.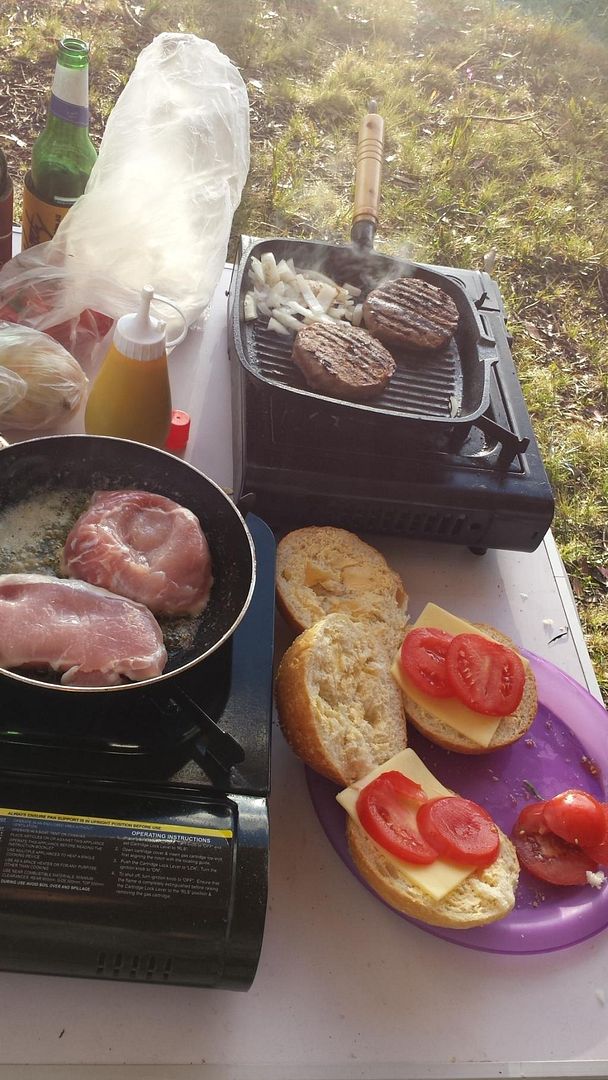 Dinner.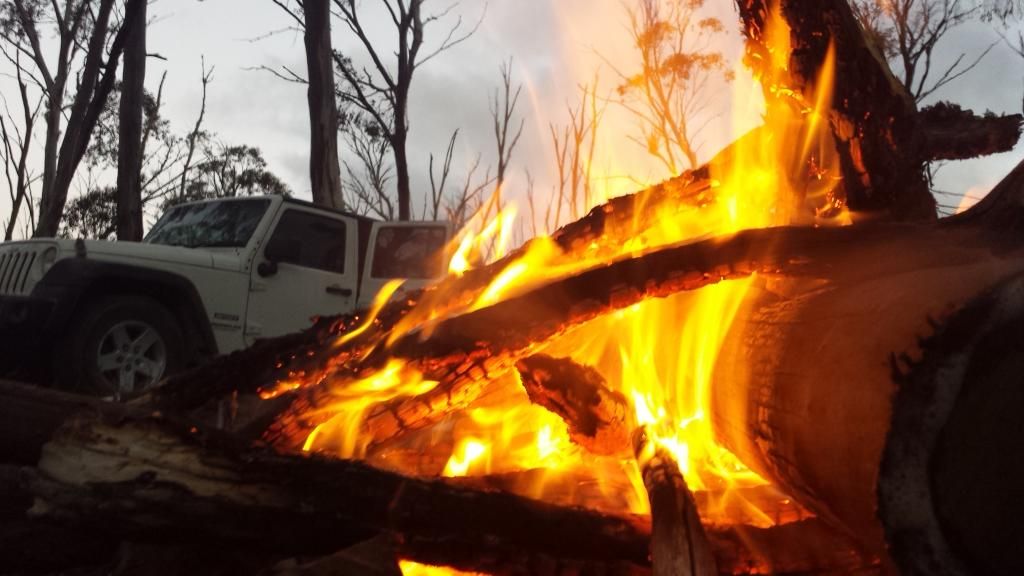 Dinner down and a beverage in hand, time to watch the bush telle and spin em until Heato arrived.