I managed to get friday off work, so we could get a early start on our camping trip this weekend which was great, as our plan was to drive to Mansfield thursday night, friday into Craigs Hut and head south, down to Rumpffs Flat, about an hour NW of Licola.
It was just my wife Shann and I again, which we dont mind at all and can do stuff at our own pace
We pulled into our camping spot about 20mins east of Mansfield at a place called 'Carters Road Camping Area' about 10pm thursday night.
It was a only a little camping area, but had a drop toilet and there was no one else camping there.
The next morning, we did a quick run back into Mansfield to pick up a coupe of items, and top up on fuel and we were on our way.
Low cloud was hovering around, and it was slightly raining as well when we headed up the track to Craigs Hut.
Shann hadnt been here before, so she was pretty excited to see it. Unfortunately the low cloud everywhere, meant no view, which is normally fantastic, pretty much a 360 degree view on the top of the mountain where the hut is situated. Craigs Hut was built for the movie 'The Man From Snowy River' years ago, and has since been rebuilt 4 times due to bushfires etc.
No one else was up there, which come saturday, and the rest of the weekend, the place would be full of cars and people, as it normally is on a long weekend.
We then headed onto Monument Track, which i havent been on for years, and is on much better condition than it use to be.
Heading south we continued down to our planned nights camp near the Upper Jamieson Hut, stopping along the way to have a look at the Bindaree Falls, which only had a minimal amount of water falling from it. We stopped for a look at Bindaree Hut, which is only a small hut, and you have to duck your head on the way in if you are anything over about 4 and a half foot high!
We then continued on coming down 16 Mile Jeep Track, which was a little rutted and steep in some areas, and had a clay surface, so it would of been hard going if it was wet! Thankfully the earlier rain hadnt really been in this area.
We got to the area we were going to camp, and there were already a few campers set up, which had come probably directly from Merrijig, through Sheepyard Flat which is a 2wd track.
There were a few tracks heading to campsites near the river, and we found one all to ourselves, which was good. I checked out the river straight away, as I was keen for some fishing, but it was very low, with rocks sticking out of the river everywhere. Oh well! No fishing here this time.
We soon had the tent up, go a fire going, and relaxing around that before Shann, made a awesome spaghetti bolognese, which we washed down with a tube of red wine. Yummo!
The next morning (saturday) we had a lazy start after breaky, and left about 11am. The plan was to head further south on some 4wd tracks and stay at Rumpffs flat for the rest of the weekend.
Some of the tracks were very overgrown, so there are a few scratches on the car, nothing a good polish will fix up, but I was glad I didnt have a bigger car, like a patrol or landcruiser, as the scrub probably would pulled the doors and panels off on some sections!! There were a couple of steep and rocky bits along the way, which is alway fun to keep you awake :-D
We also stopped off at a couple of future potential camping spots along the way for a look. We continued south, heading past a small camping area called, The Dog Kennell.
This section of the track was a little wetter than the other areas, and there were a couple of bogholes around. Nothing serious, but there was no way around them but through.
After a while, my brake light started flickering. At first I thought it might have been a bit of water and mud etc on the alternator making it play up a bit. I got out where I could to look under the car and bonnet for anything, but at first didnt notice anything, till eventually, when I went to put my foot on the brake pedal.... it went straight to the floor... no brakes what so ever.... FUN!
ops:
I waited till we were out of the overgrown section, and had a better look. The rear drivers inside wheel was covered in brake fluid... looks like a wheel cylinder had let go, so thats where all the brake fluid went! with no brakes, and nearly an hour to go to get to our campsite, I used low range 4wd and the handbrake a lot more, to slow me up. Being a diesel, they have excellent engine braking, so it wasnt too bad. We finally arrived at camp, and I got to work blocking off the brake line.
I have had a bottle of brake fluid, kicking around in the car for years. But took it out a week again, when servicing Shann and her daughters car, and didnt put it back in my car again! What a lardhead I am!! #-o
There was a group of campers further down the creek, so I went down to them to see if they had any. Nope, but one of the ladies there, who was real hopefully, said she would go for a quick drive around to other local campers and see if she could get some. But no one else had any either. She ended up going into Licola, about an hour away to pick up a couple of bottles of brake fluid for me, which I thought was great! She had mentioned she had a headlight globe out, and I happen to have a spare in my tool kit, so I put that in for her, she was rapt, so it was a win win!
After topping up the fluid, and going for a bit of a drive to test it out. There was still plenty of air in the brake lines, but if I took it easy, we should get home ok
Sunday was just a lazy day of us, we had the whole camping area, which is about the length of a football field, but narrower, with trees scattered everywhere, beside a gently flowing bubbling creek, listening to the birds and insects chatter away, it was very peaceful. We fired up the fire later in the afternoon to get some coals ready for our campoven roast dinner, which was yummy!
It was hard to leave the fire of a evening to go to bed, as it was so mesmerising and warm!
The next morning, we made use of the shower and shower tent again, packed up, and heading into Licola, then made our way home.
The car went fine, I just had to make sure I left plenty of space infront of me, and use the gears a lot more. Stopping every hour or so to top up the brake fluid as it was still slightly leaking.
Another awesome weekend away, with great views, awesome scenery, peaceful campsites, and as always, its great to get away with my wife and just take things easy for a few days without any interruptions!
Cant wait for the next trip! :mrgreen:

Thursday nights camp, just out of Mansfield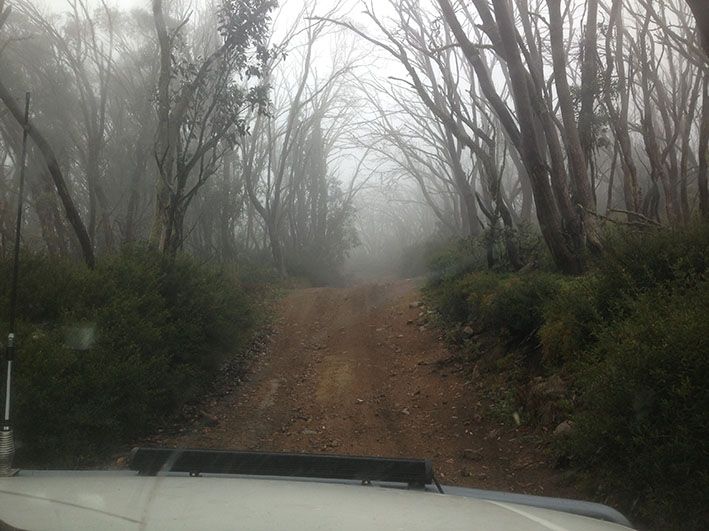 On the way up to Craigs Hut with low cloud around us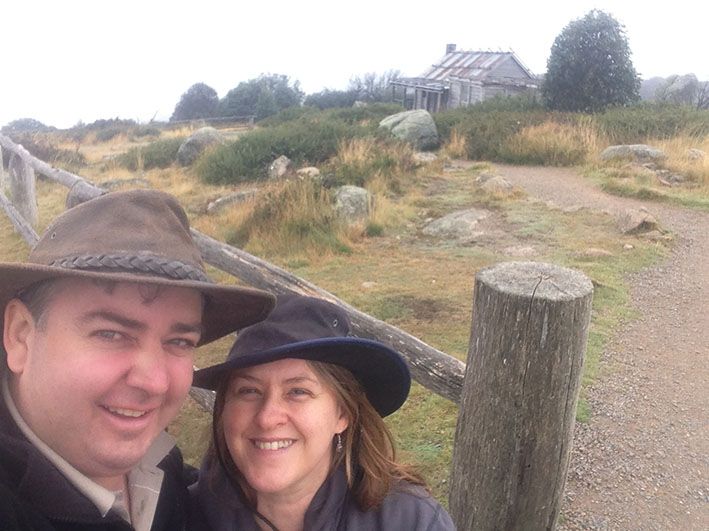 Craigs Hut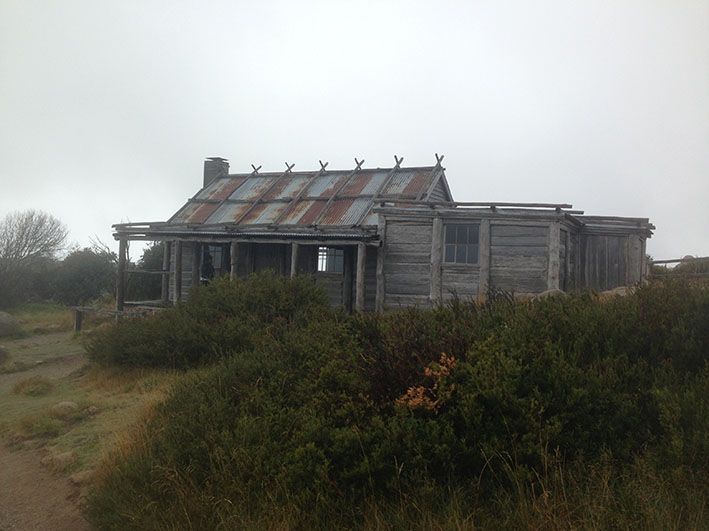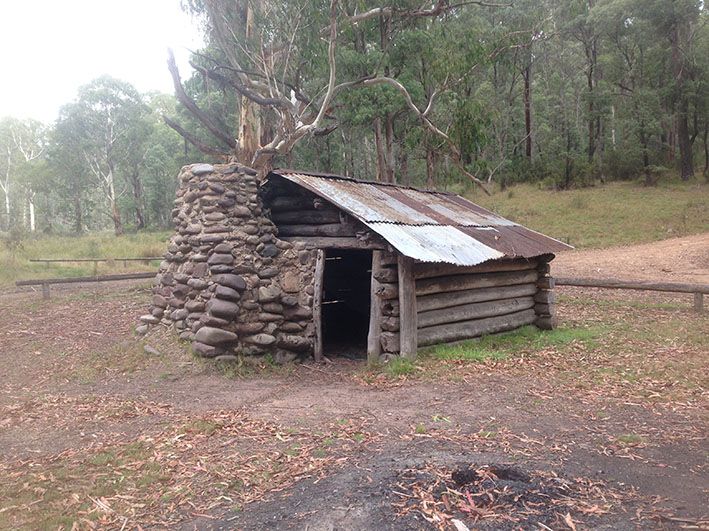 Bindaree Hut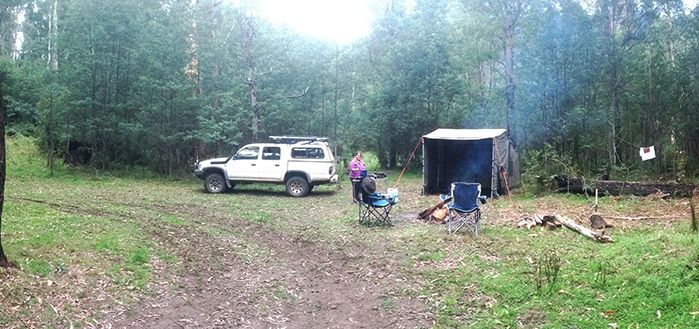 Our 2nd night camp, near Jamieson Hut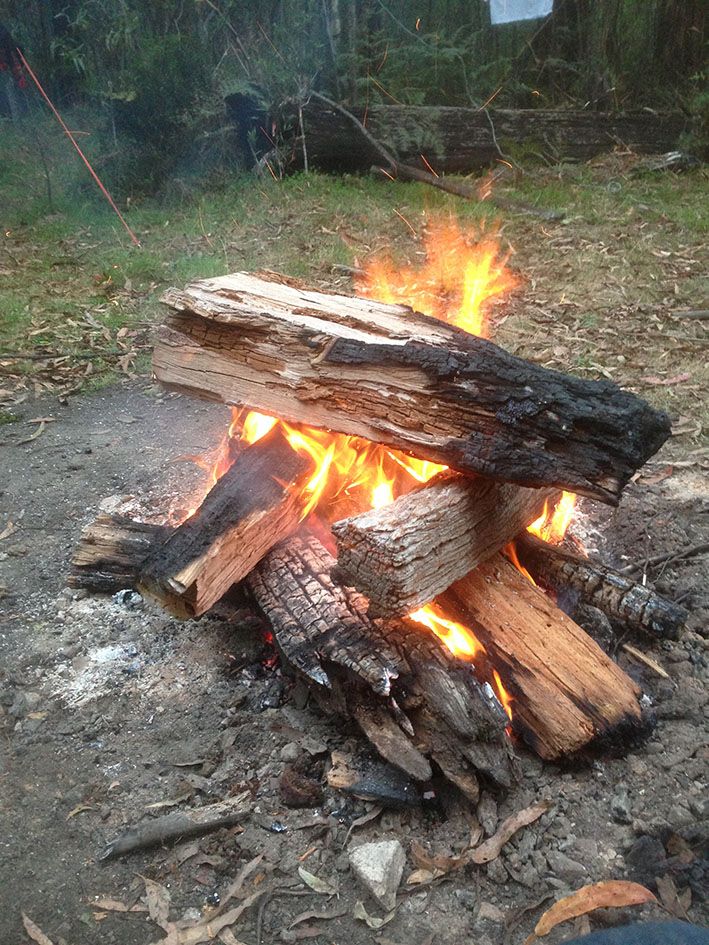 Mmmmm Fire!!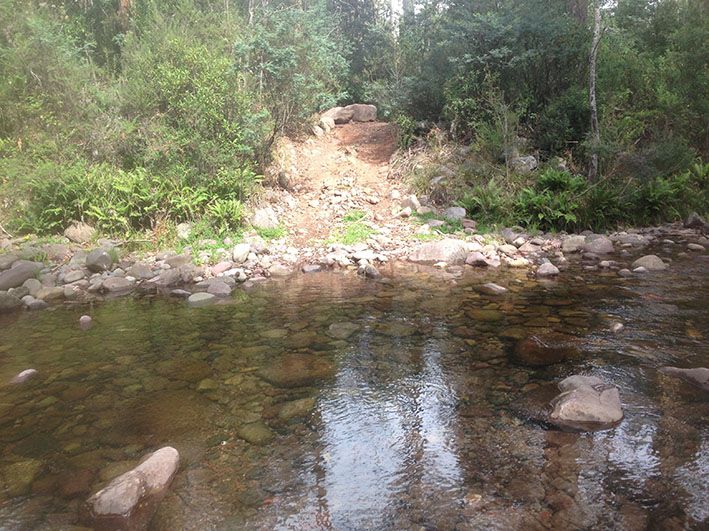 Heading south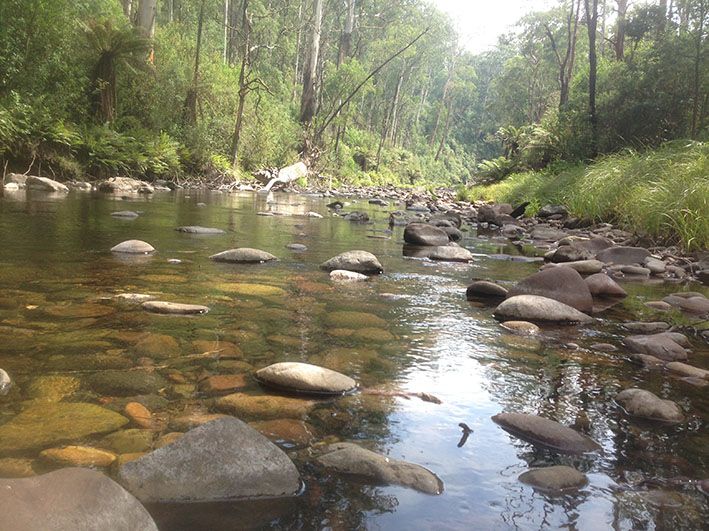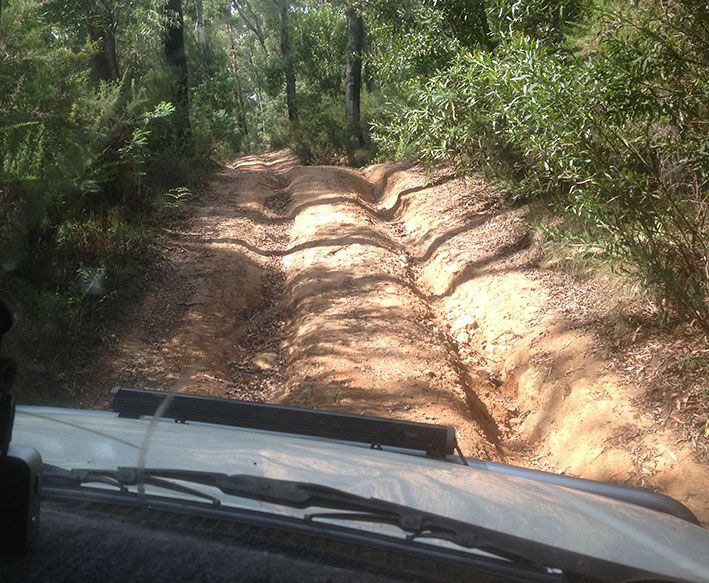 On the tracks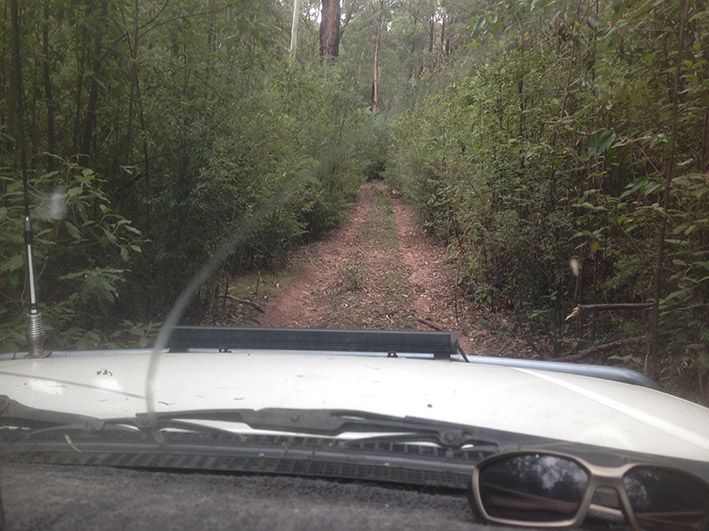 Tight tracks!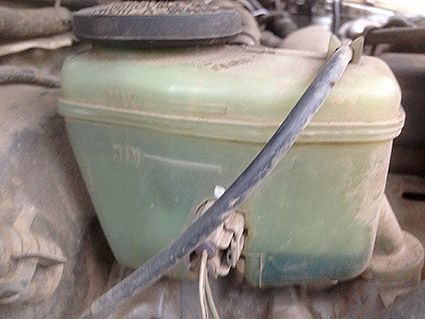 Hmmm.. a bit low on brake fluid I think!!!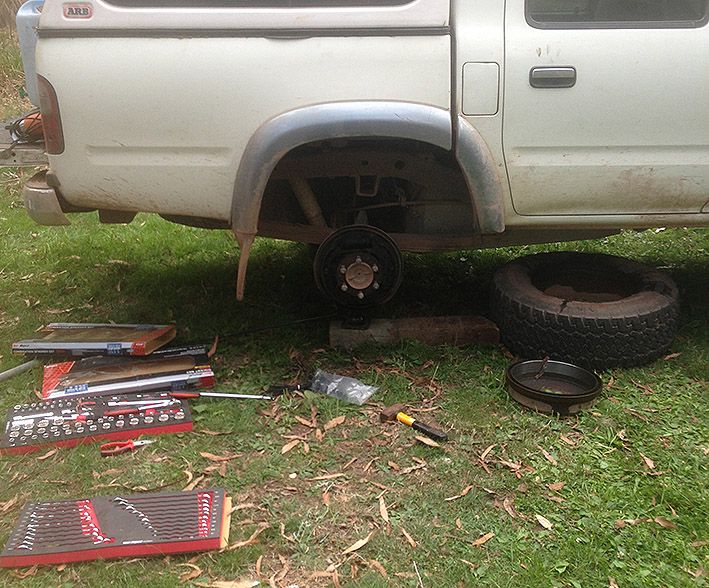 A dead wheel cylinder. Time to block off the brake line!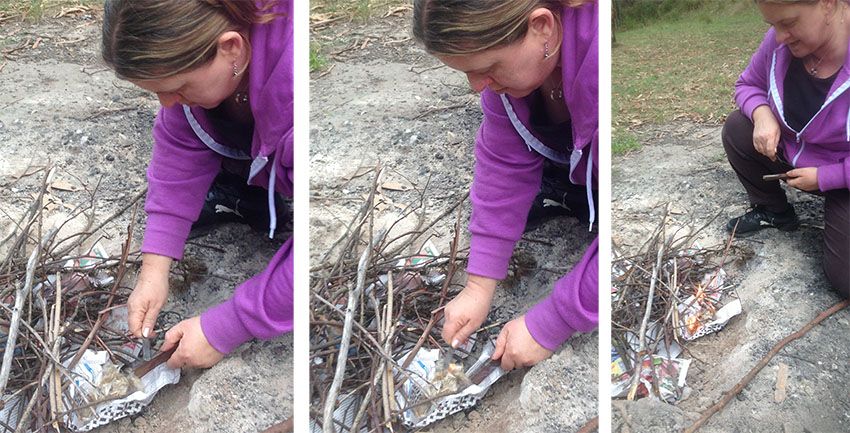 How awesome is my wife! Starting the fire with a flint, 'Bear Grylls' style! 8)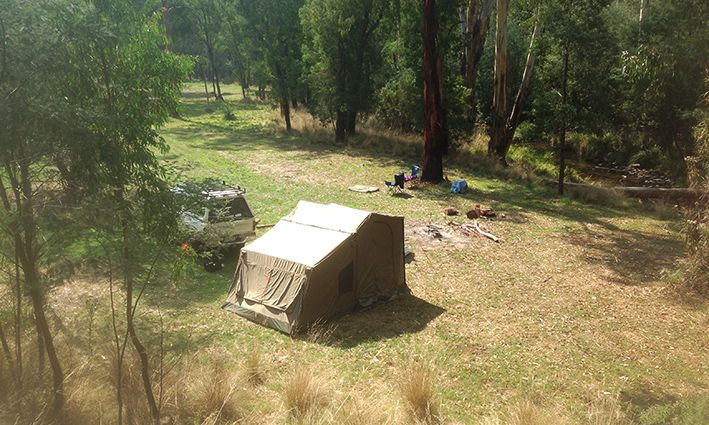 The campsite for the next couple of days... beautiful! 8)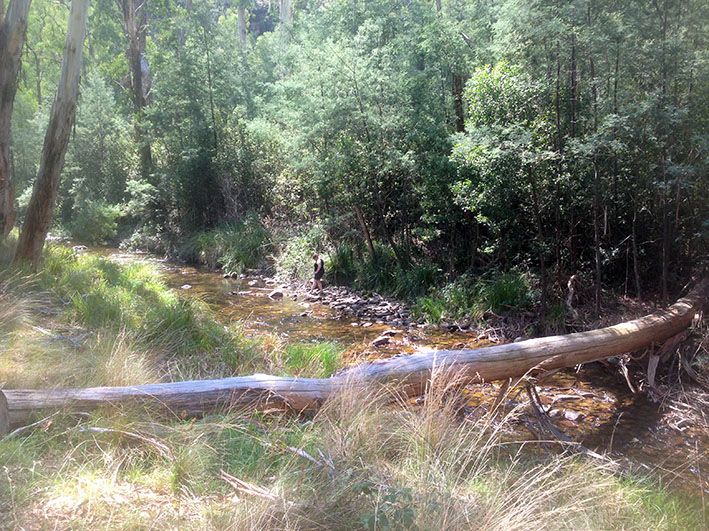 Down beside the creek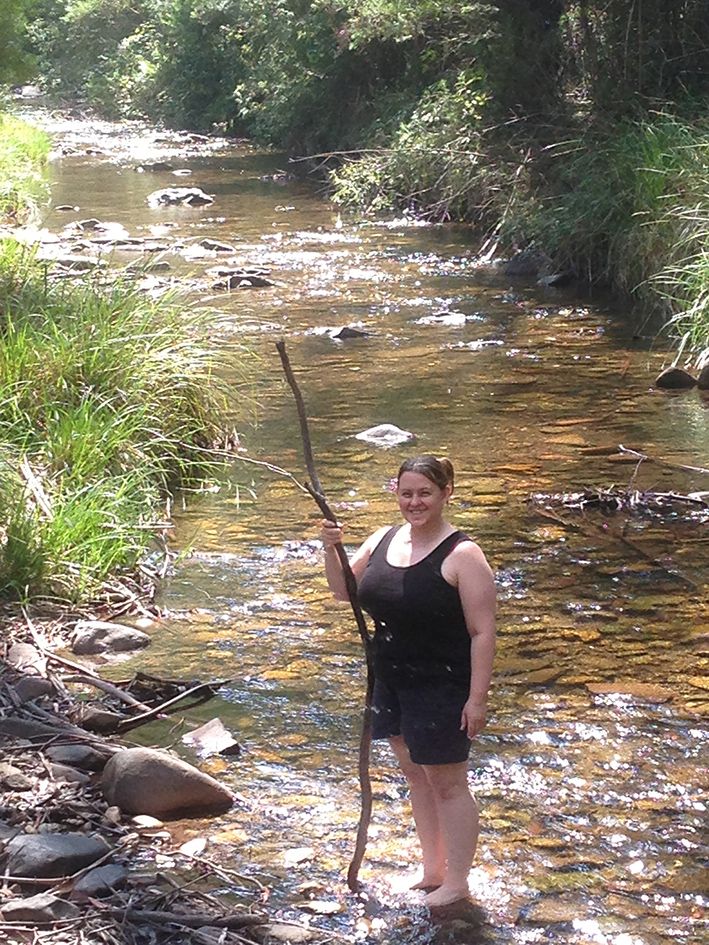 My awesome wife, enjoying the great outdoors :-D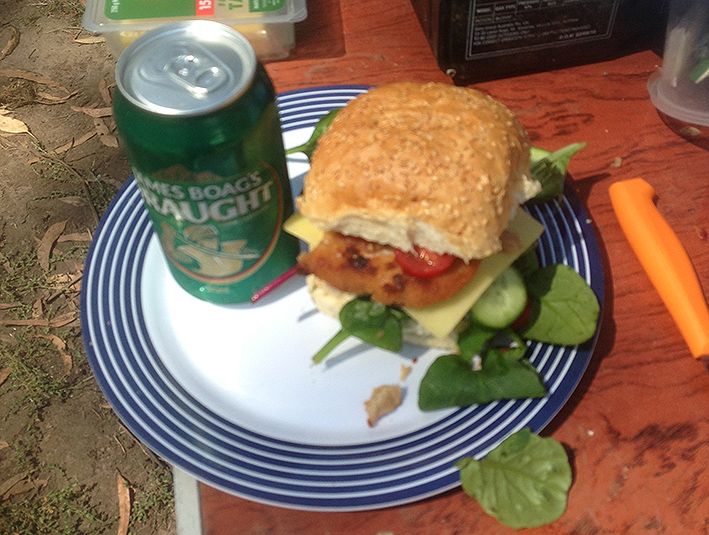 A snitzel burger and ice cold beer... lunch is ready!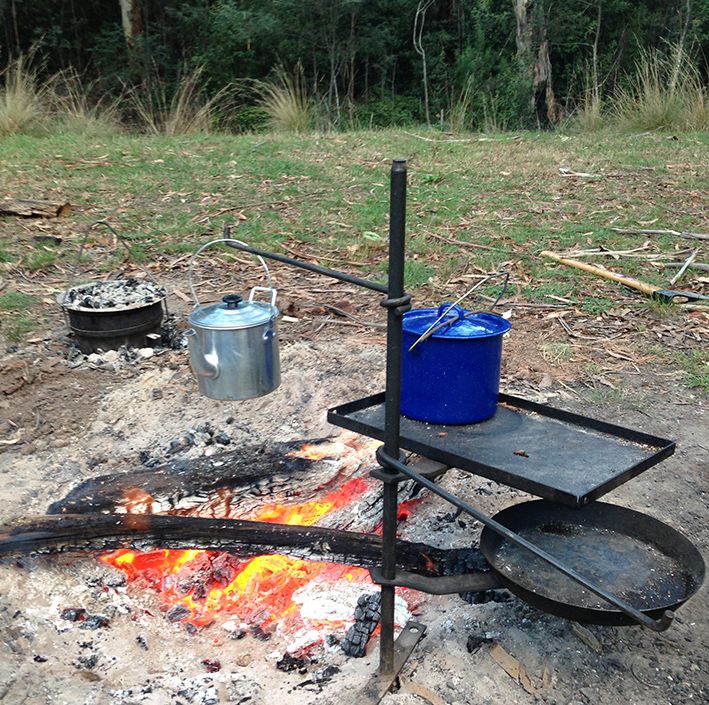 Mmmm more fire!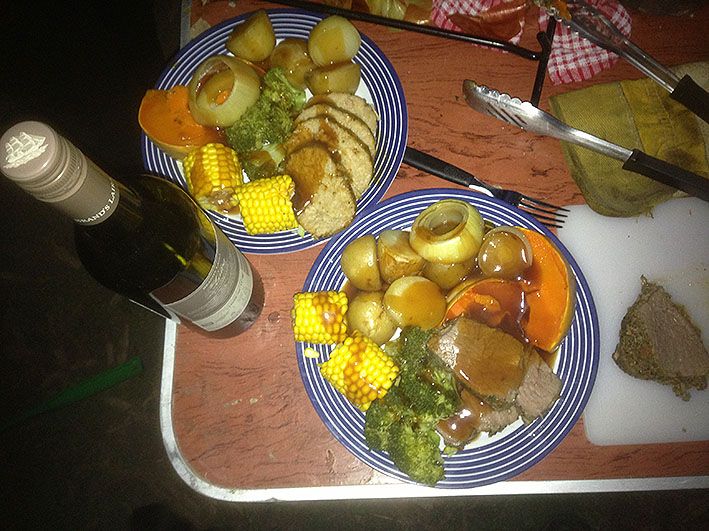 Camp oven roast and vegies are ready! :-D