Sticking to my new years resolution, of a trip a month, I can now tick off getting away camping and 4wdriving for the month of February :supz:
There were 2 cars, a mate Tom and his wife Carla in a Disco, and an old mate who I use to work with, and he also came on the simpson trip with me years ago, Trev.
I got home from work friday, with black clouds loom and proceeded to get smash by the rain as soon as I got home. Had to wait 30mins for the rain to stop before packing the rest of the car, then picked up Trev, and we were on our way leaving home about 6pm headed for Dargo.
It rained most of the way there, but we arrived about 11pm and met Tom at Italian Flat camping area, about 20mins on from Dargo, put up the tent and swag, had a beer, then headed off to bed.
The rain continued throughout the night, and early the next morning. Apparently they had a bit of rain for the later part of the week too!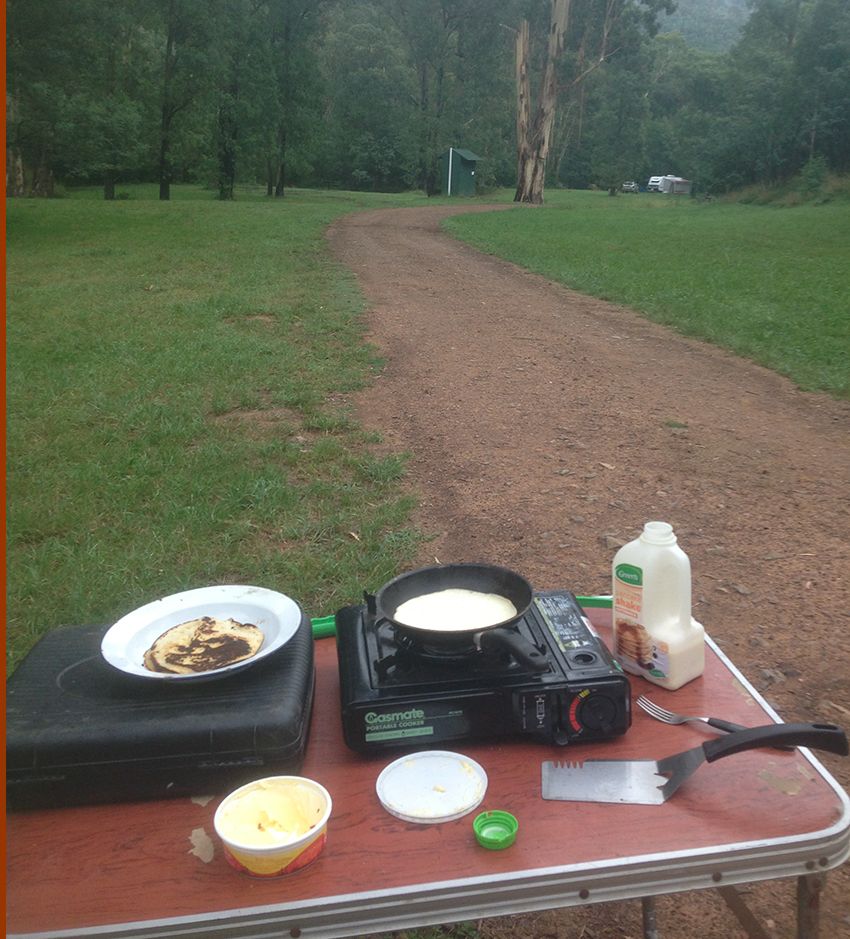 Breaky saturday morning at Italian Flat out of Dargo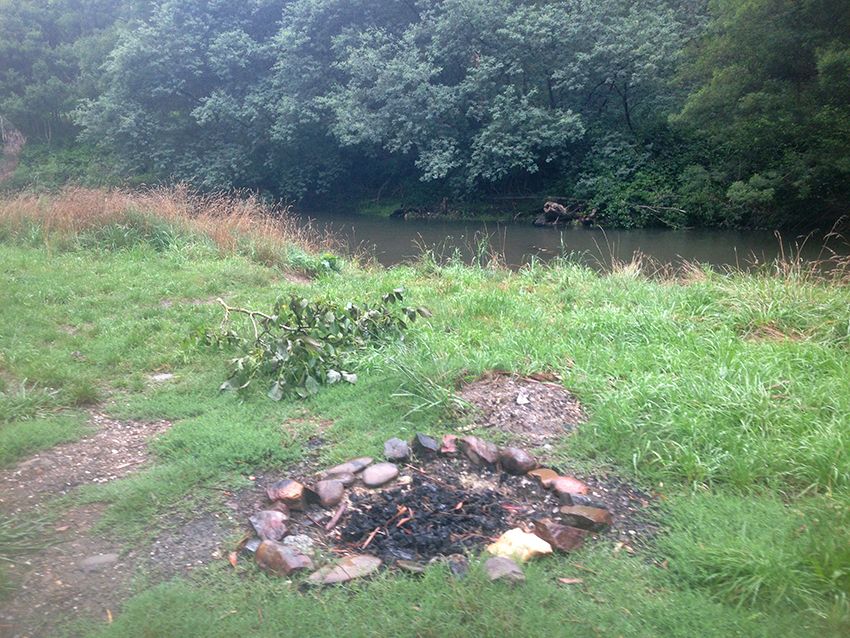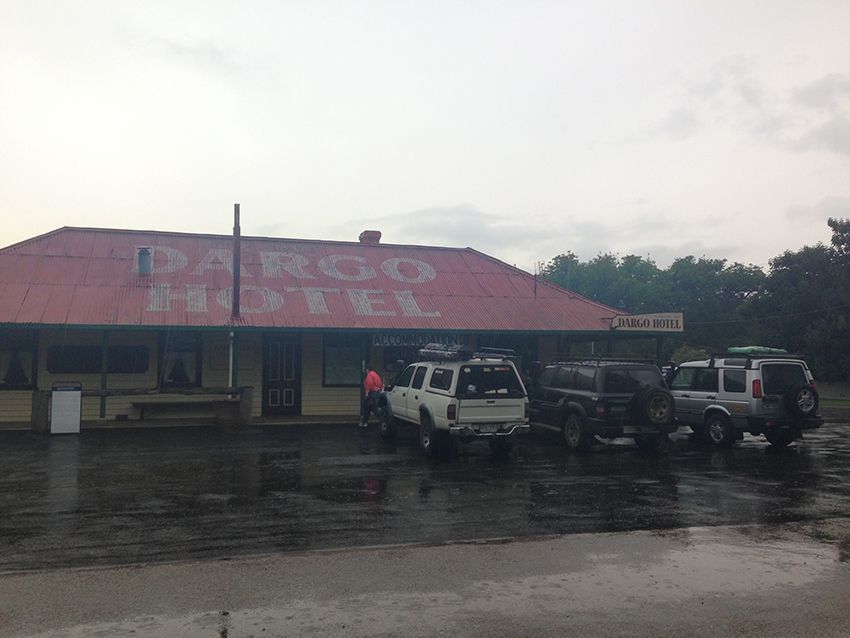 Dargo Pub... yep, its wet...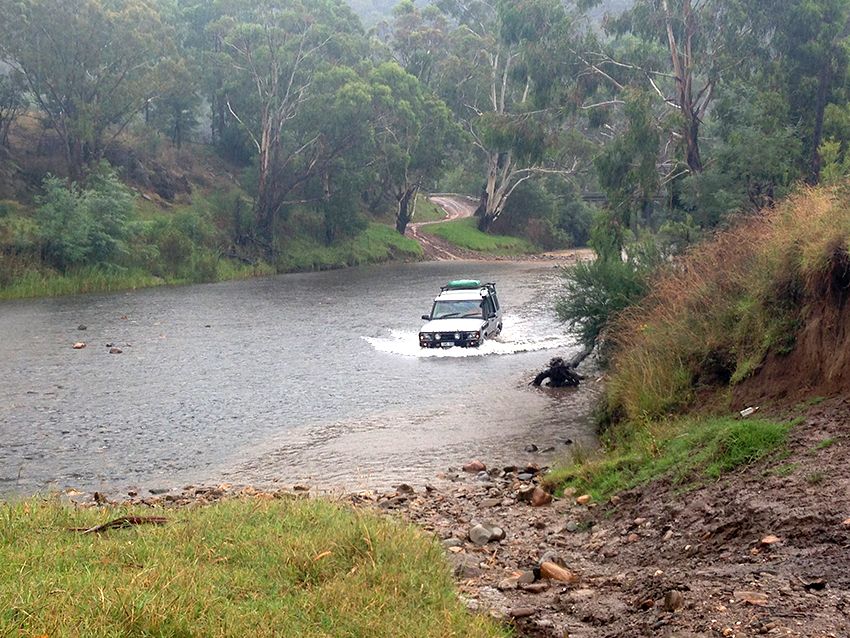 Crossing the river at Kingswell Bridge
Since Tom hadnt been offroad much the last few years, and hadnt been 4wdriving in the disco before, he was a bit nervous about the tracks, as I was planning to do a couple of steep ones, getting to Kingswell Bridge, before the Billy Goat turn off, so we bypassed them.
We headed back into Dargo first, as Trev hasnt been there before, and as it was 10.30.... the pub had just opened, so we had to have a beer of course!
And a wander in the general store.
We crossed the river, which was nice and low, then headed towards the BIlly Goat turn off. It was raining again as we started on the track, meeting 2 cars coming down it almost instantly.
There was plenty of grip on the track due to the rock, and it being recently graded. There was low cloud around everywhere, so getting a view from the top was out of the question.
We met a couple more cars on the helipad on the way up too.
The ridge at the top was completely under cloud, so we continued on.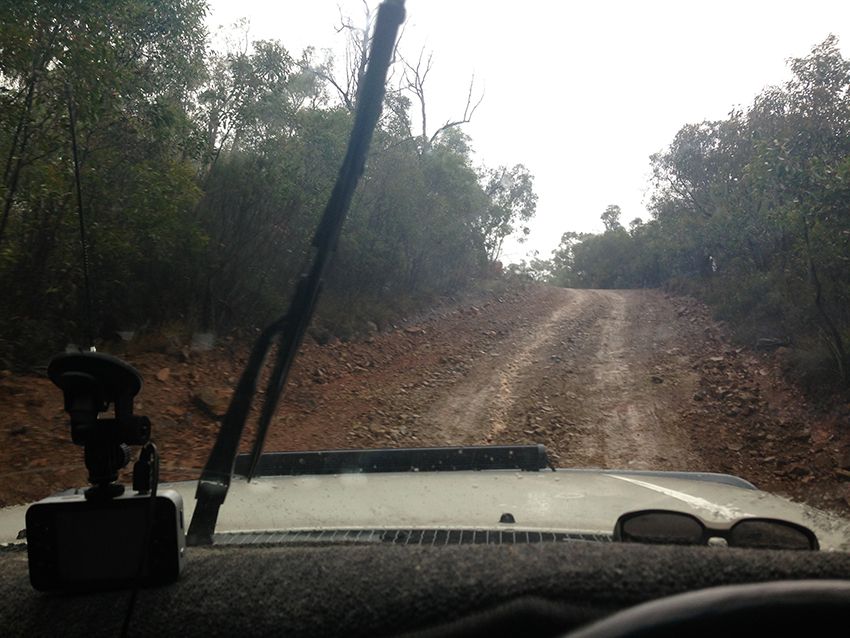 Heading up Billy Goats, with the wipers going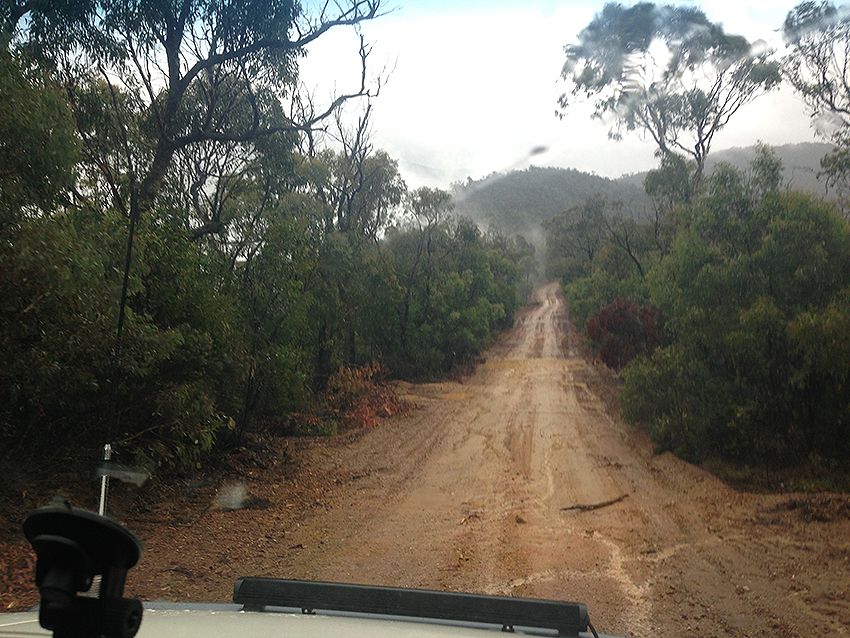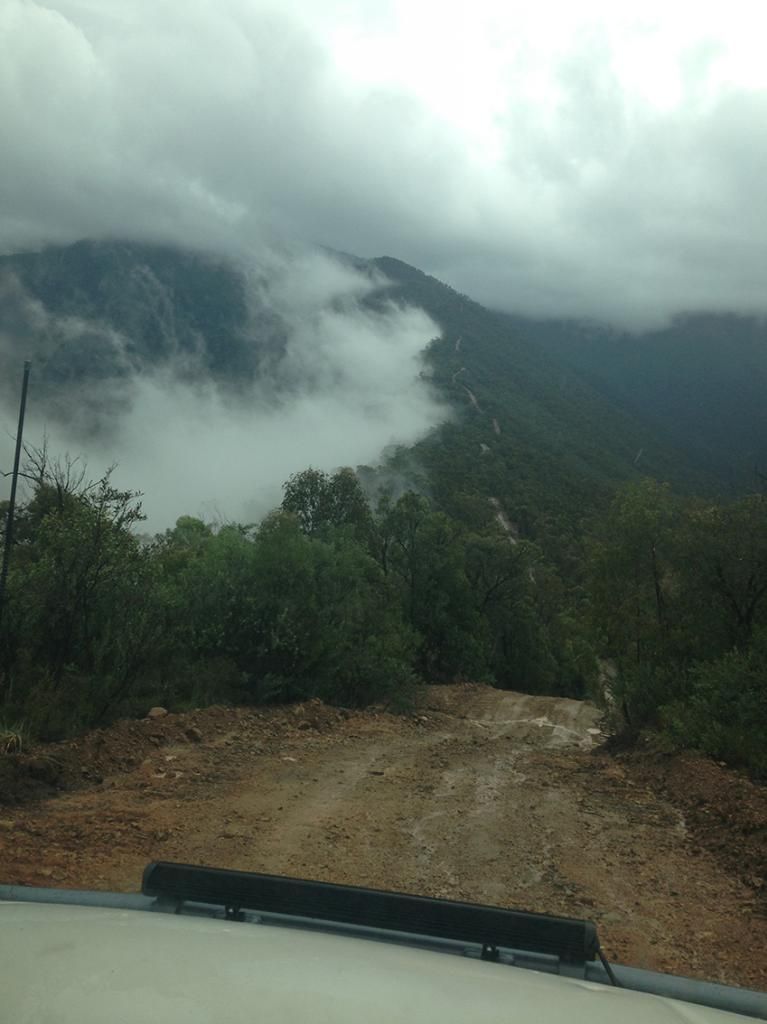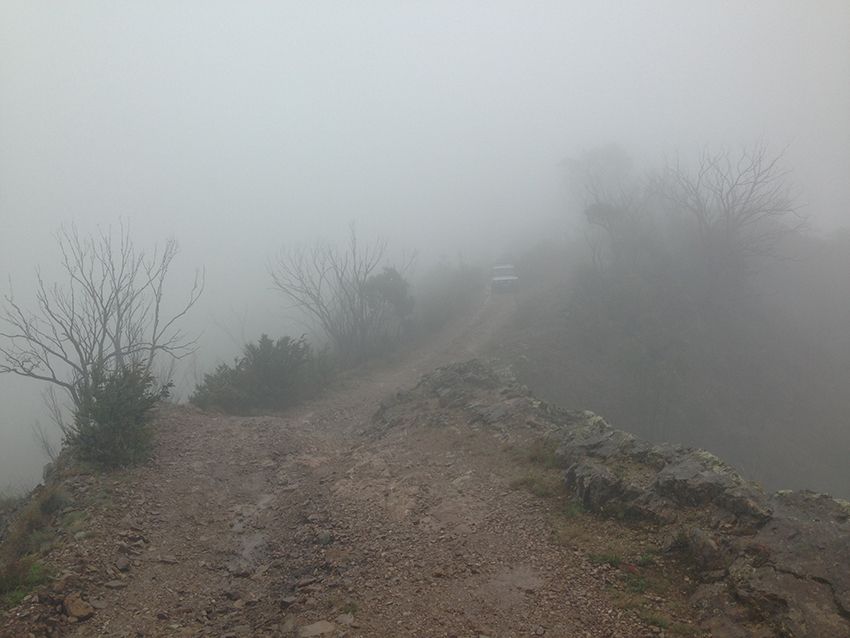 On the 'ridge' of Billy Goats