The trip reports are quiet in here... so I thought I would post a couple to fill in a bit of time for people to inspire them to get out there! Or, if your stuck in a office or at home somewhere.... to dream of getting away!
The last couple of years we havent been away much at all.
So my New Years Resolution for 2015, was to get away for at least one weekend every month.
I have marked one weekend a month on the calander, with a potential trip to do.
January: Walhalla, Victoria High Country.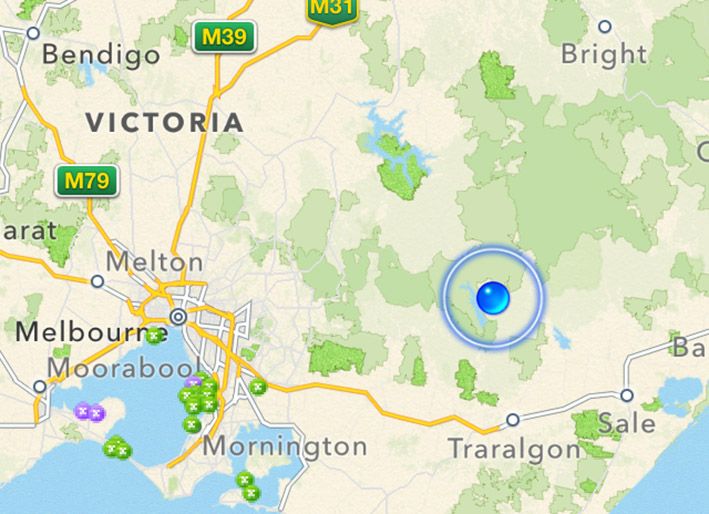 Where we were the weekend!
A couple of weeks ago, Mrs Luxy and I, were looking forward to this weekend for a while. We were meant to do this at Christmas, but due to us coming down with whooping cough which we had contracted (which is no fun at all....) we were stuck at home in a bad way.
But fast forward nearly a month, to saturday and were on our way to get away for the weekend.
We were by ourselves this time, so I didnt want to travel on too many tracks, it was mainly just a weekend to getaway and unwind a bit.
There was a campsite showing up on the map at the top left of Thompson Dam, so I thought we could have a look at.
We came in through Noojee and then headed NE, on a nice little steepish track to get to Thomson River, but the campsite turned out to be a bit of a fizzer. We stopped for lunch at another spot close by, but the march flies and mozzies nearly picked us up and carried us away if we gave them the chance!!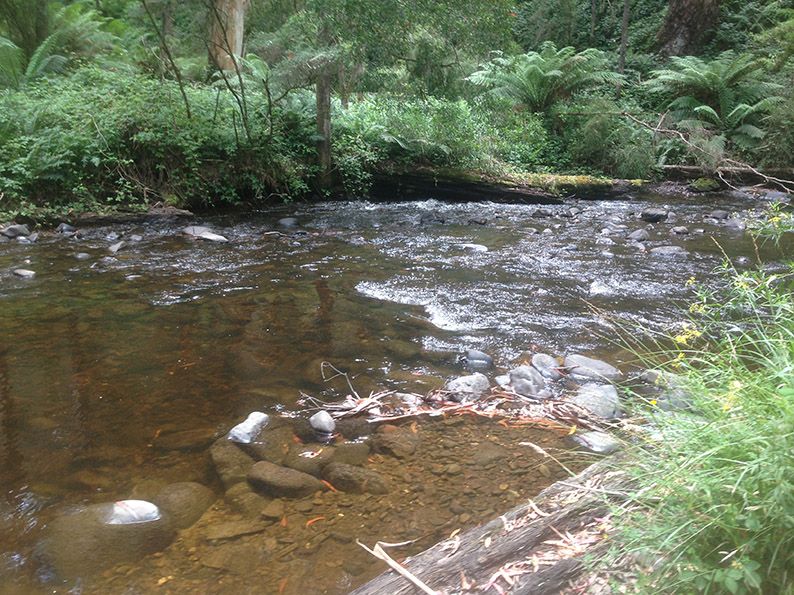 A nice spot by the river for... pity about the march flies and mozzies!
After a quick feed, I then decided to stick with the right hand side of the Thomson Dam for a camping spot, as there are heaps of them.
We followed the Dam south, across the spillway and up the left hand side.
Then turning right onto Dream Creek Track, One Speck then S Track, which all of them have some steep bits on them for a bit of fun. Before find a camp spot near O'Tooles Flat.
It was only a little spot near the river, for a one car. There was a bit of rubbish around from the previous ferals who had camped here, so a quick scout around to clean the area up, and we continued to set up camp.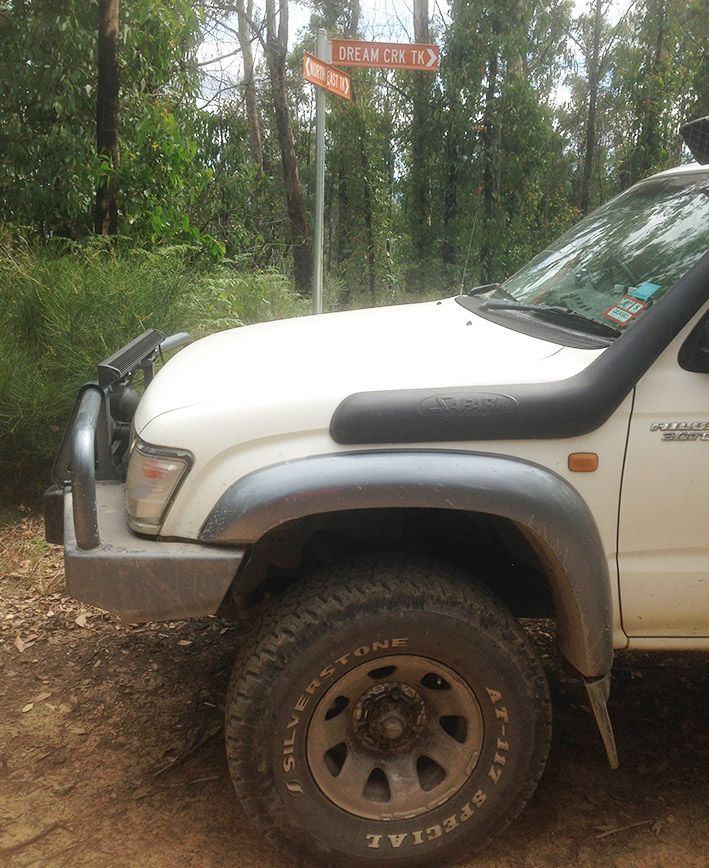 Nice new signs in the area since my last trip here were a welcome and easy for navigation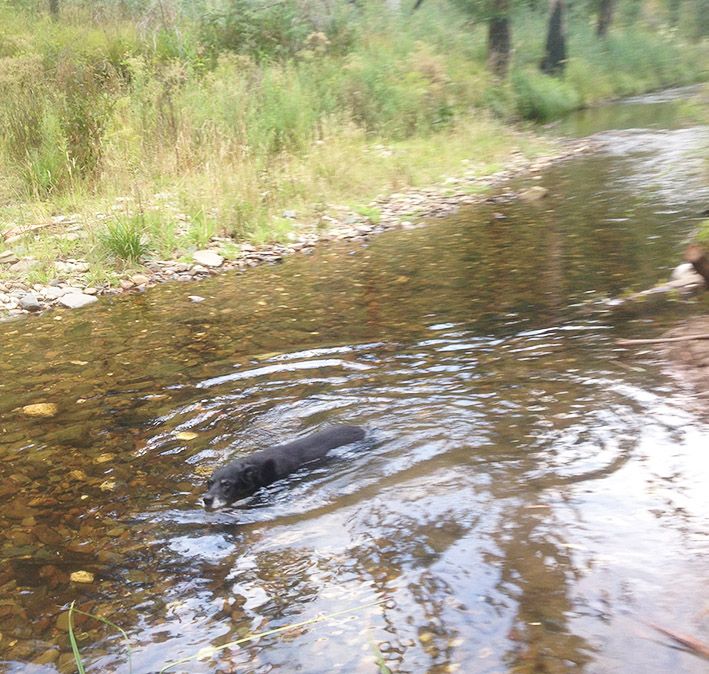 Our water loving dog lurking in the river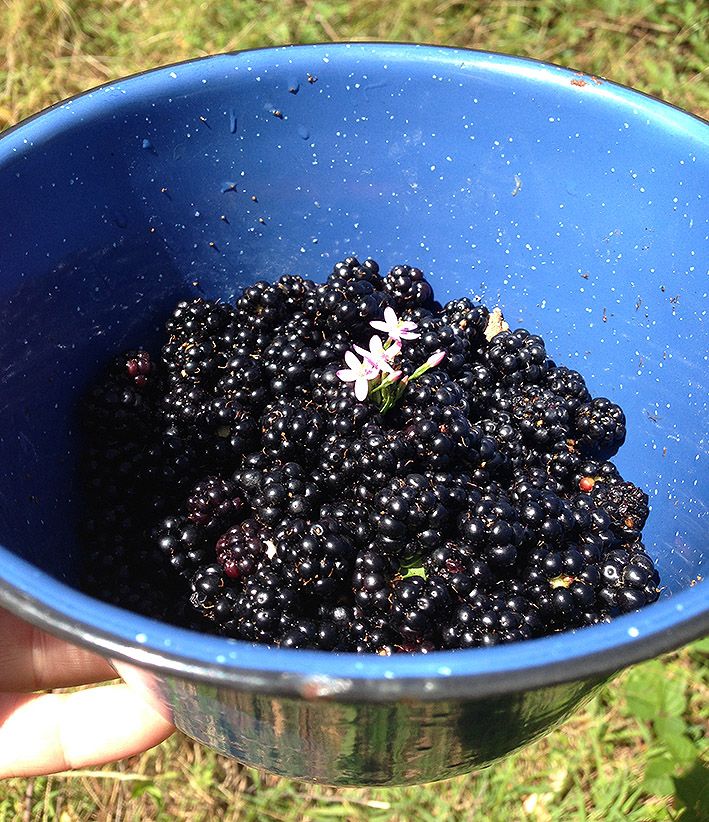 Blackberries anyone!
The plan was to only stay here a night, but we ended up staying both nights and just had a relaxing day on the sunday after driving around for most of saturday.
We went for a walk into O'Tooles to give the dog a run and throw the ball for him, as our campsite was bit small for ball throwing duties, and there were heaps of blackberry bushes around.
O'Tooles has been cleaned up well, as there is always trouble here from hoons getting in and tearing up the place doing doughnuts etc and making a real mess of the area.
It use to be about the size of a football field, and just as open, so it was a easy target for idiots to do their damage on. But there are lots of concrete poles/post laid out now to section off areas, with a nice big covered shelter hut thing with a open fire place in it.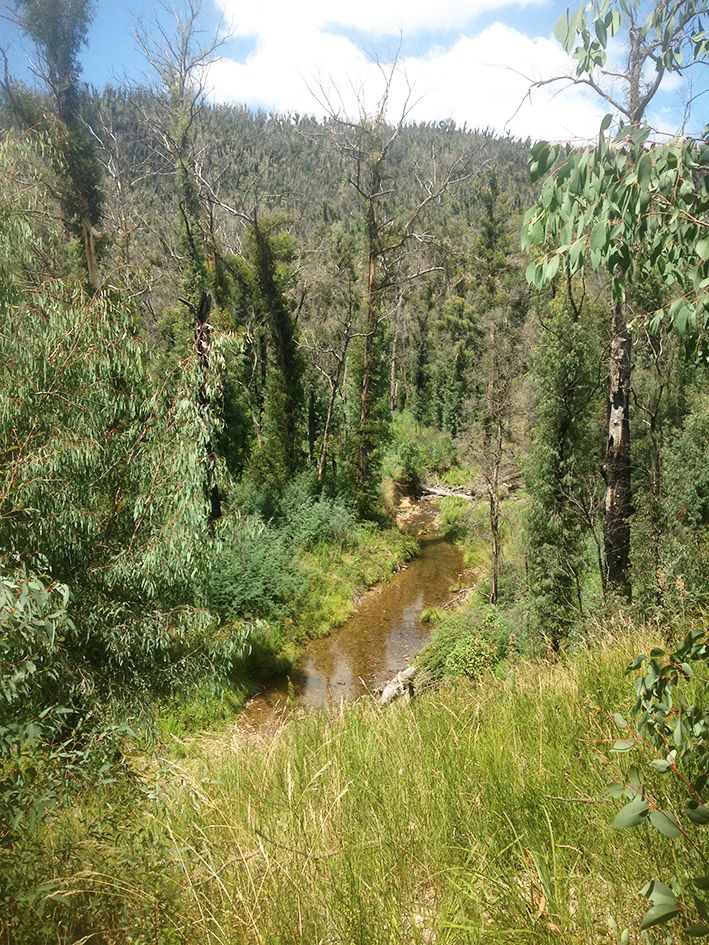 On the way to O'Tooles Flat
Later that afternoon we got the fire going to get some coals happening for the camp oven roast for dinner, which was bloody beautiful! Potatoes, onions, chunk of beef marinated in herbs and black pepper for me (the wife is not a meat eater), vegies, corn, while being washed down with a nice bottle of Wolf Blass 8)
We lasted till nearly 10pm that night, which was pretty good before retiring to bed! We are getting old! haha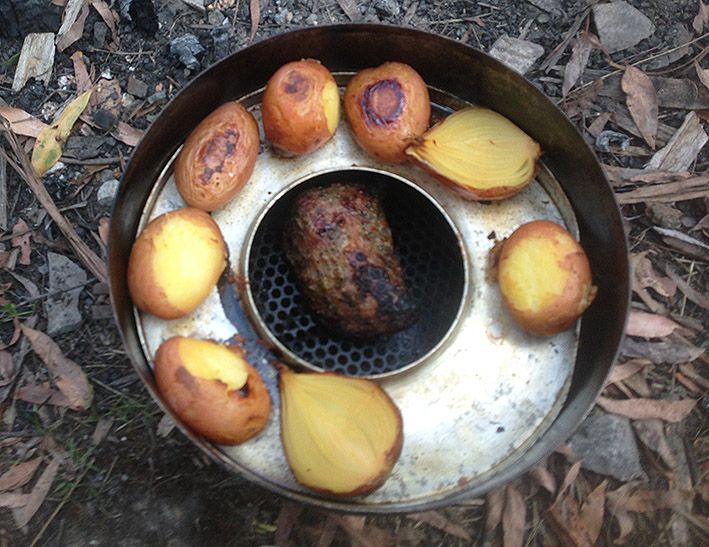 Part of our dinner, it was yummy!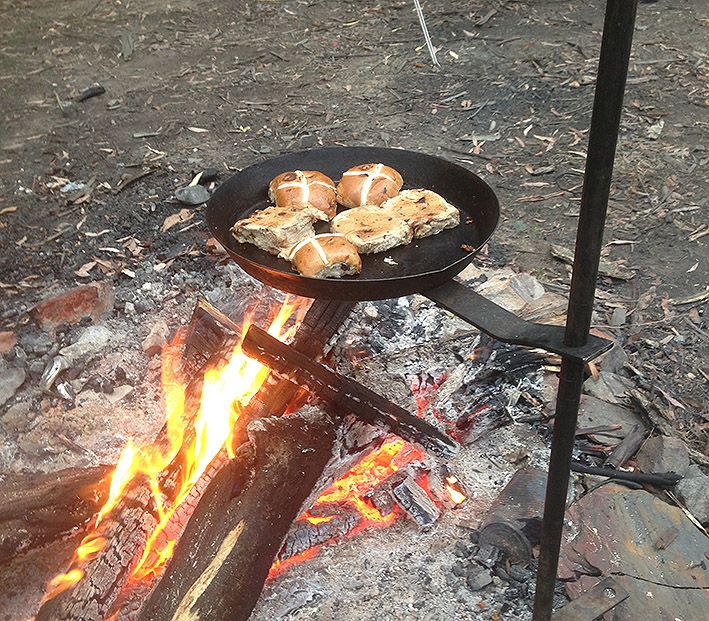 Hot cross bun time!