Hi Guys,
I'd been thinking about going somewhere on the long weekend for a drive (weather permitting) & decided on going up to Dasiy Plains & Mary's view. I took my 2 cousins up with me, who hadn't been before, one of them lives in Sydney so he was pretty excited to go bush for a look.
We left just before 7am & had a pretty good drive up. Our first stop was McMillians Hut, there was a young family there that had spent the night & were just packing up so after a quick look around we continued onto Daisy Plains & we checked out the 2 old steam engines there.
There was a few RFS people at the Daisy plains huts with a display set up about bushfire prevention, we didnt bother stopping & kept heading towards the lookout.
We pulled up & walked the last 100m to the lookout, as you can see from the pics it was a cracker of a day, hardly any wind although it was a bit fresh still. We hung around there for about an hr took a few pics before heading back to the car. The young family that was staying at the hut just pulled up as we were leaving & we had a chat about a few other places to visit.
We went back to the intersection with Mines rd & went down there hoping to go see the waterfall at Felters Creek but there was a massive tree down across the track with no way around it so we headed back to McMillians hut to set up for lunch.
After a nice lay in the sun & some food we headed started to head home, passing a 4x4 club from Newcastle on their way to the lookout.
We stopped at the kookaburra school for a quick look around then we checked out the waterfall just down the road a bit. There's a few trees across the track so we had to walk the last 7-800m to the lookout.
After that we headed back to Kempsey
All in all it was a great little drive.
Check out the pics
My cousin in a rusted out old Lada Niva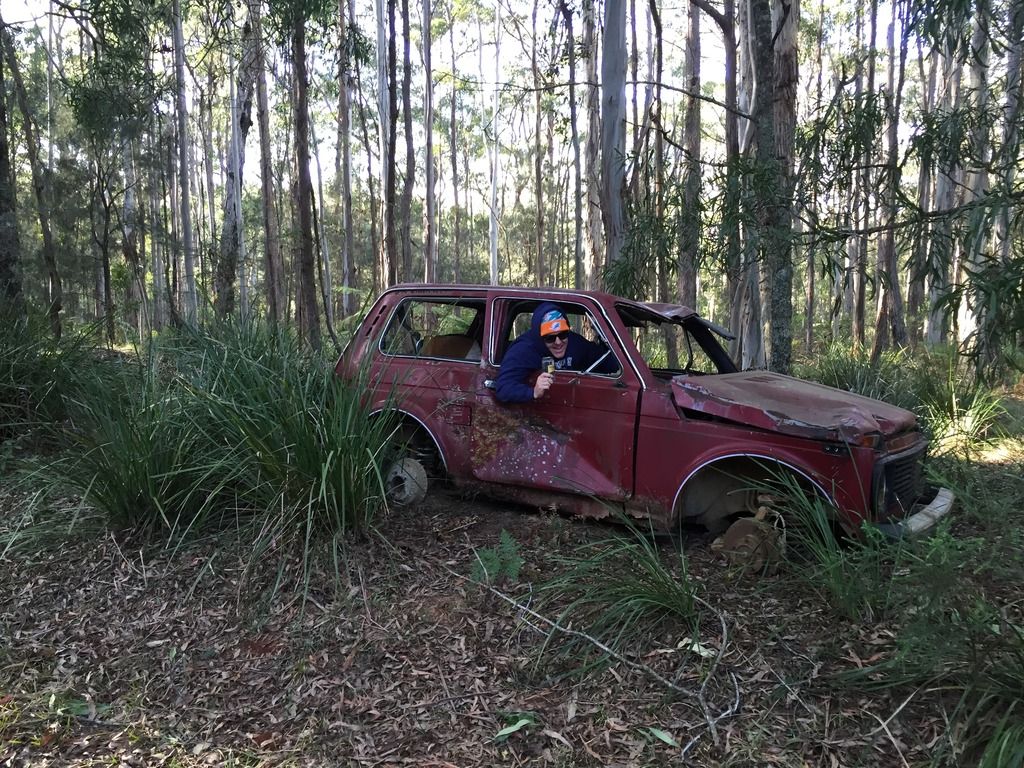 Old Steam engine at Daisy Plains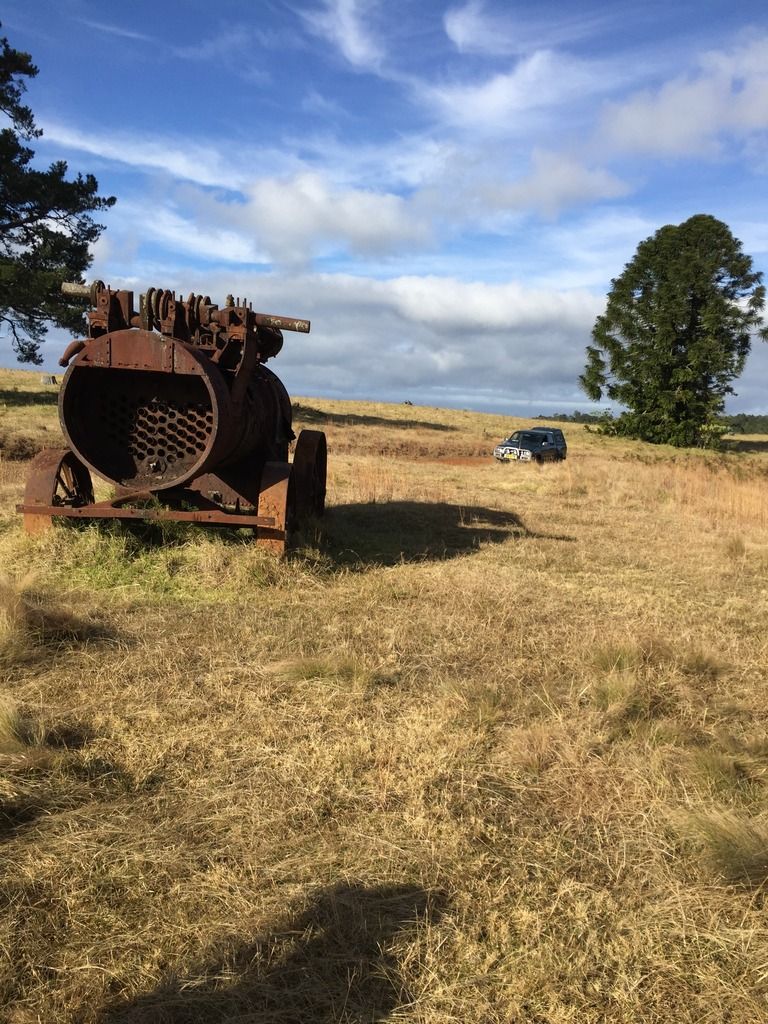 The view from McMillians hut
The cousins checking out the view
The view from South to North
And the waterfall near Kookaburra