A couple of weeks ago a trip to Yalwal was organized between some mates. I put my hand up to go along with them & take pics of the day's fun as my shorty is in no way equipped for the sort of 4wding that was install for the day. After meeting up in Nowra, they guys headed out for a bit of a warm up at Dean's Gap rocks. All the vehicles were sporting with lockers, & either 35" or 37" tyres. Power plants in the cars were 6 cylinder turbo diesels, a big block chev on gas & a v8 diesel with a freshly fitted turbo.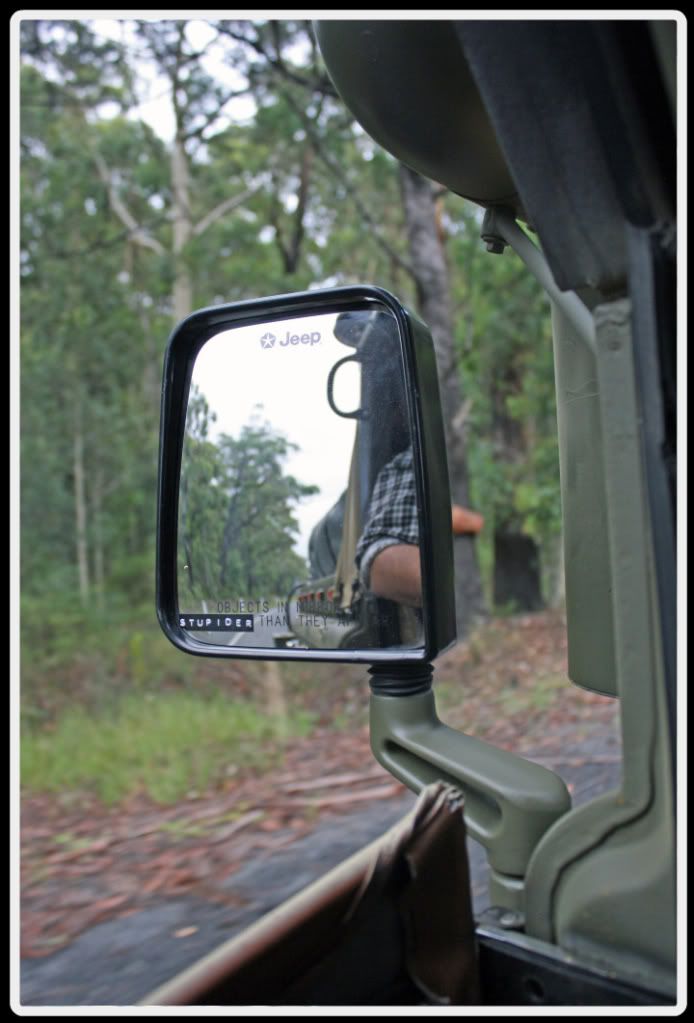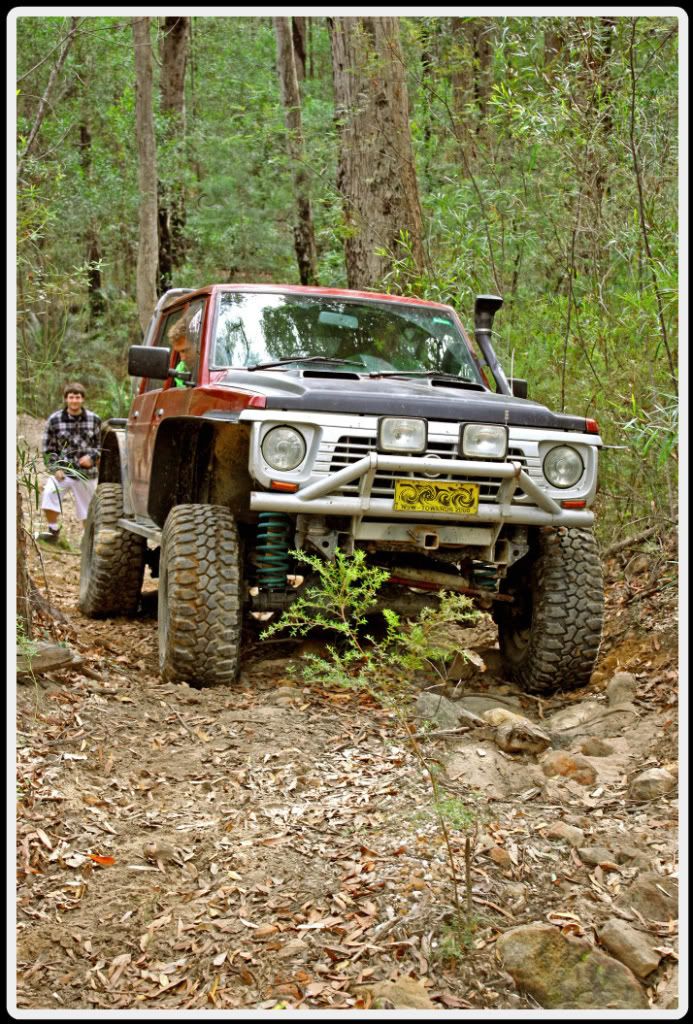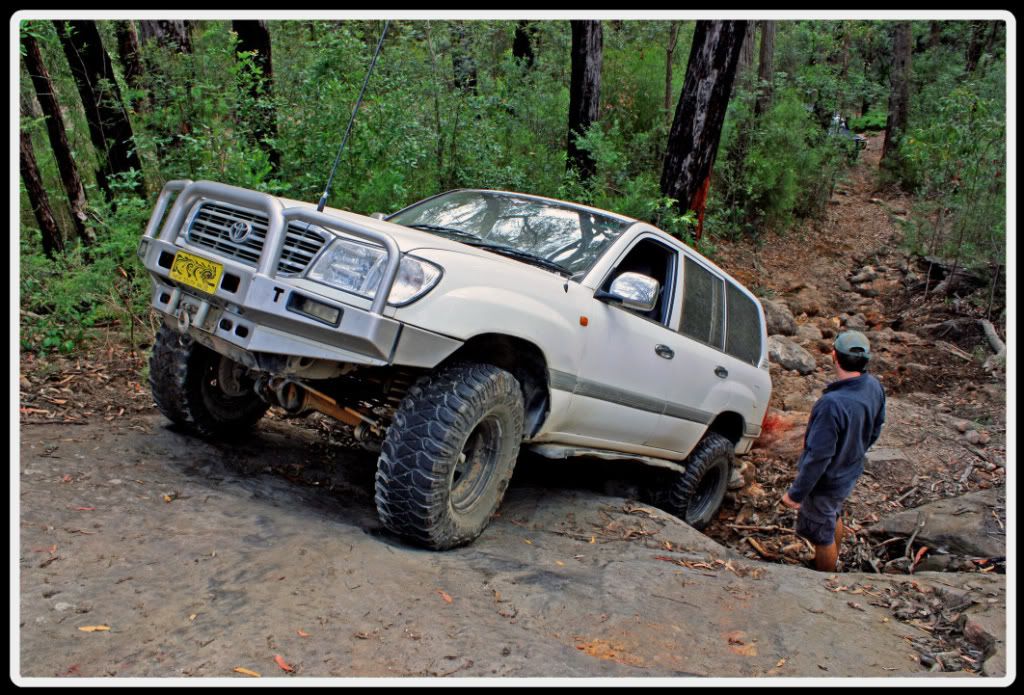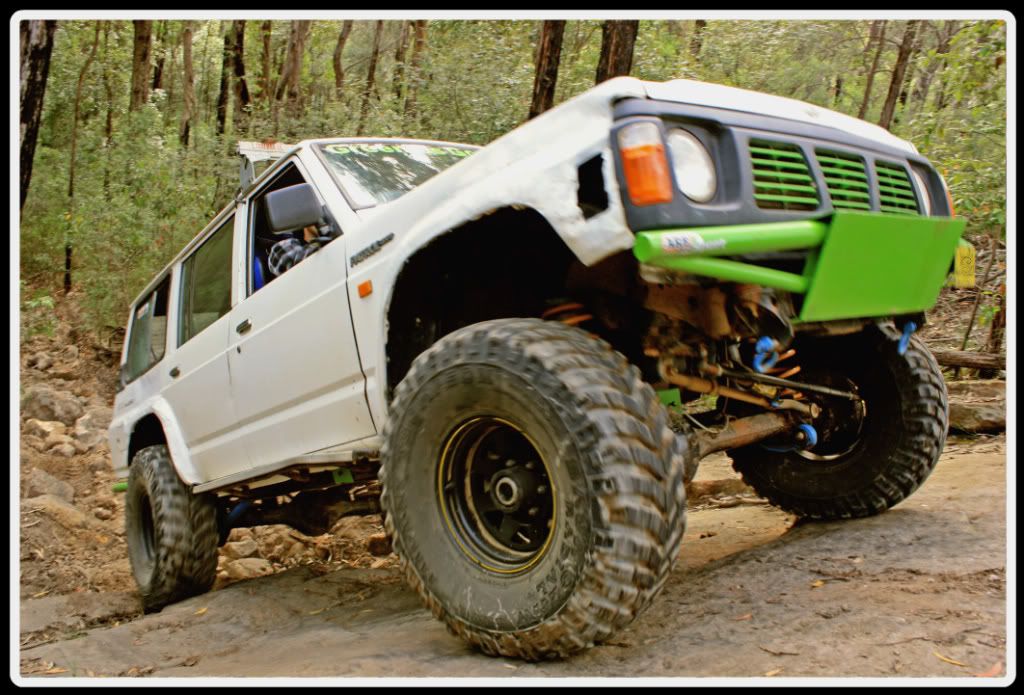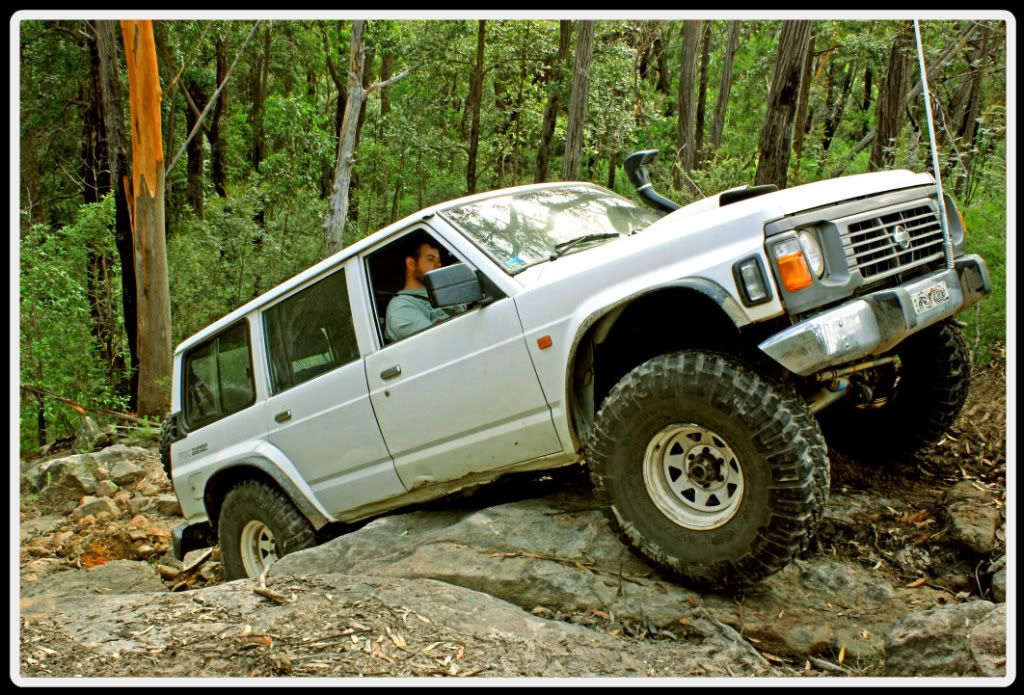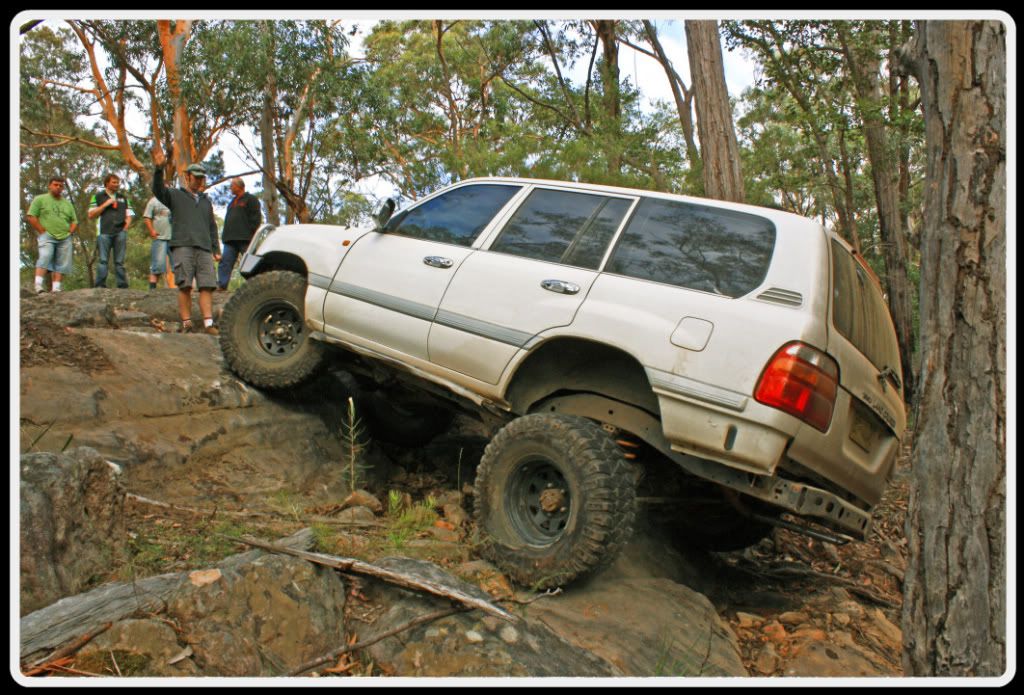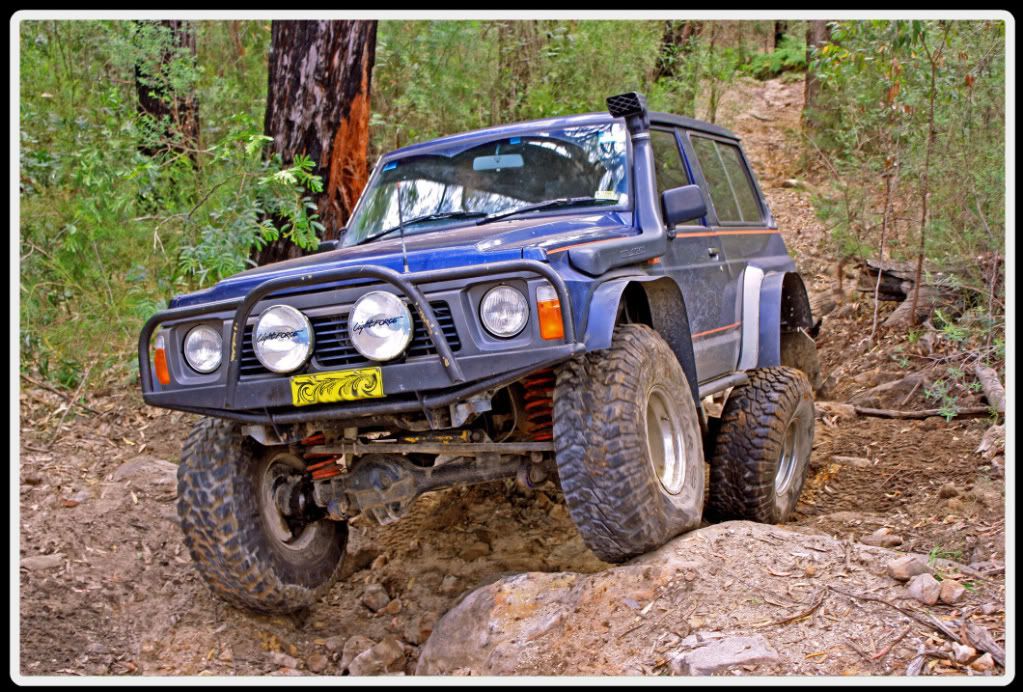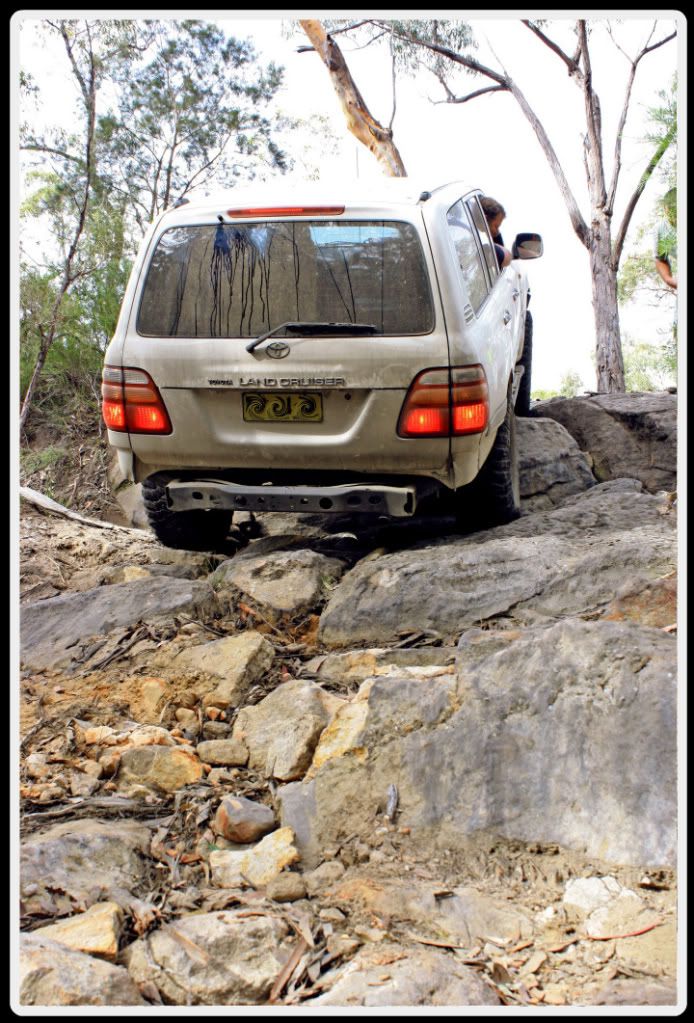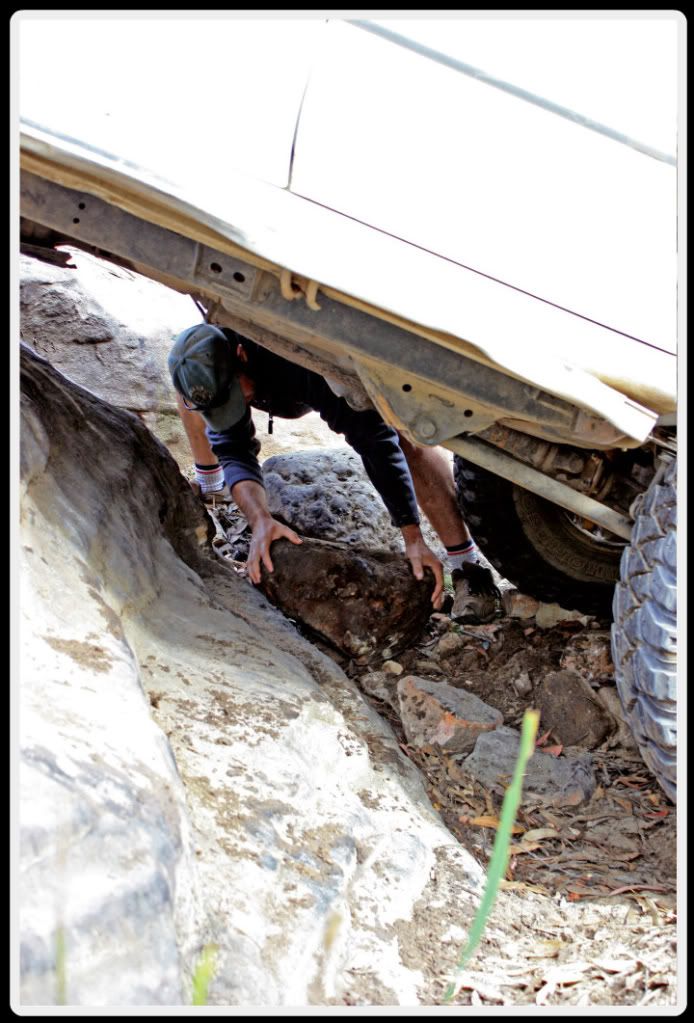 All the guys made it up with pretty easy, just a bit of rock stacking & it also gave me a chance to try & get my camera settings right, as I haven't done much in the way of taking pics for a while.
After a bit of chit chat, we all piled back into the cars & took of for 6 Stage.
One of the guys (Jamie) decided to challenge a water hole on the way but lost the battle.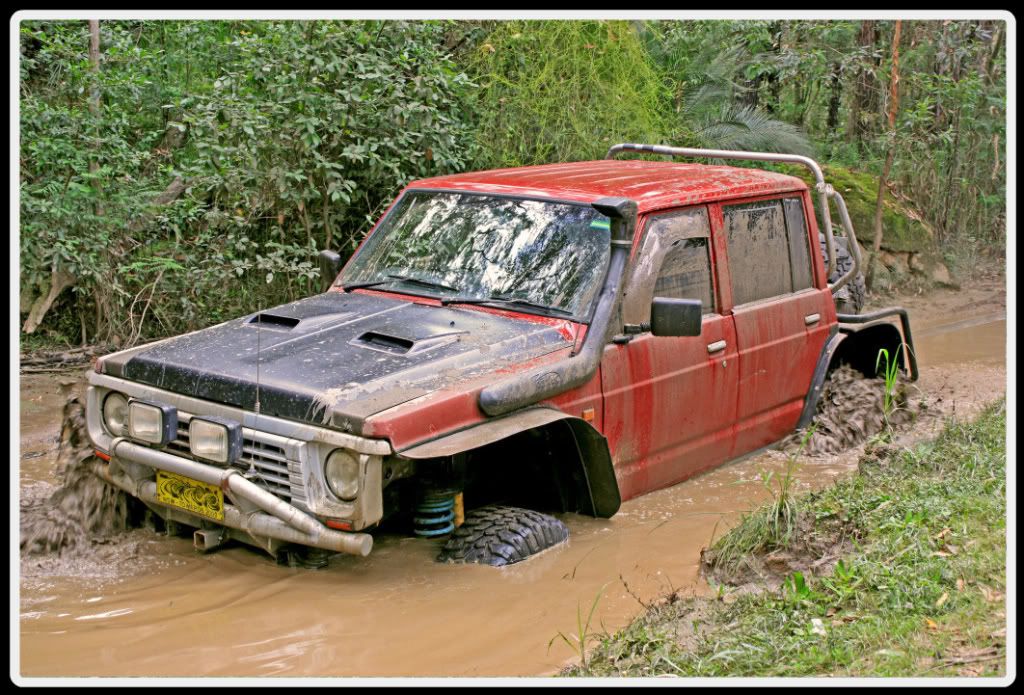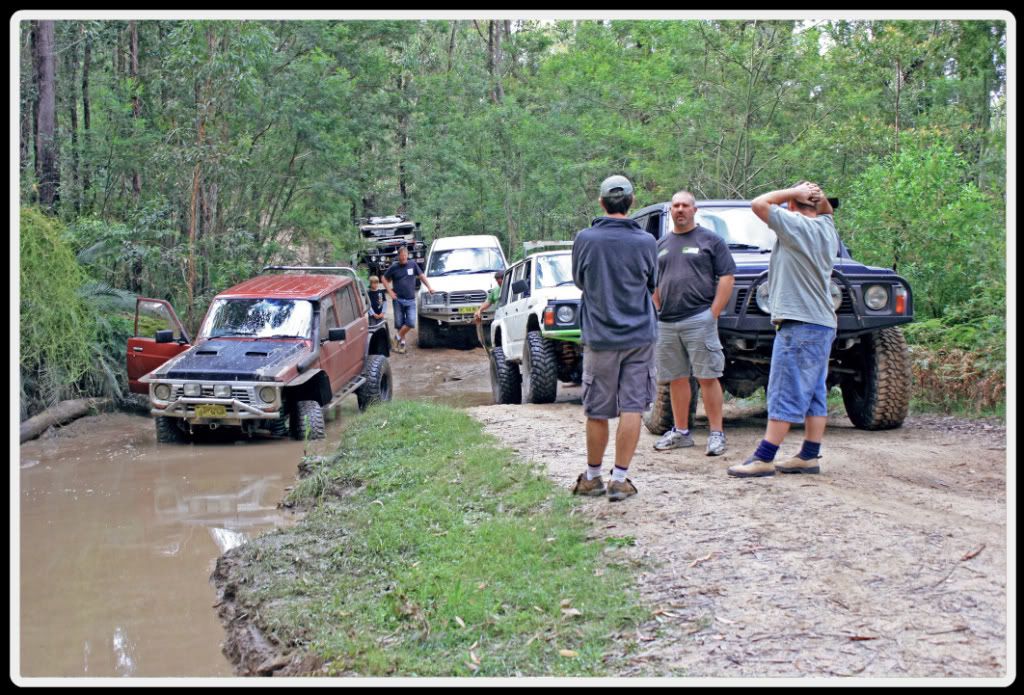 About 20 minute later we got to the base of 6 Stage. After only about 100m we had our first casualty. A right hand uni in a Dana front end decided it didn't like the way it sat in the yoke & decided to relocate itself. After a few choice words with the offending uni, that 4WD was on it's way back out the way it came. So then there were 5.
The rest of us started our climb up heading for the Rock Garden.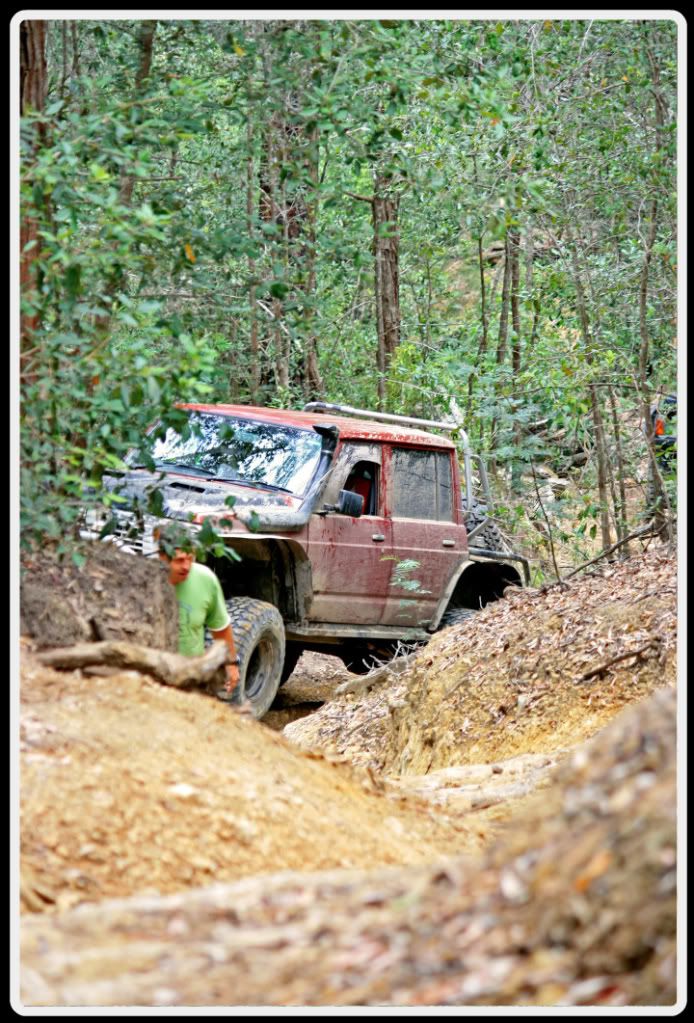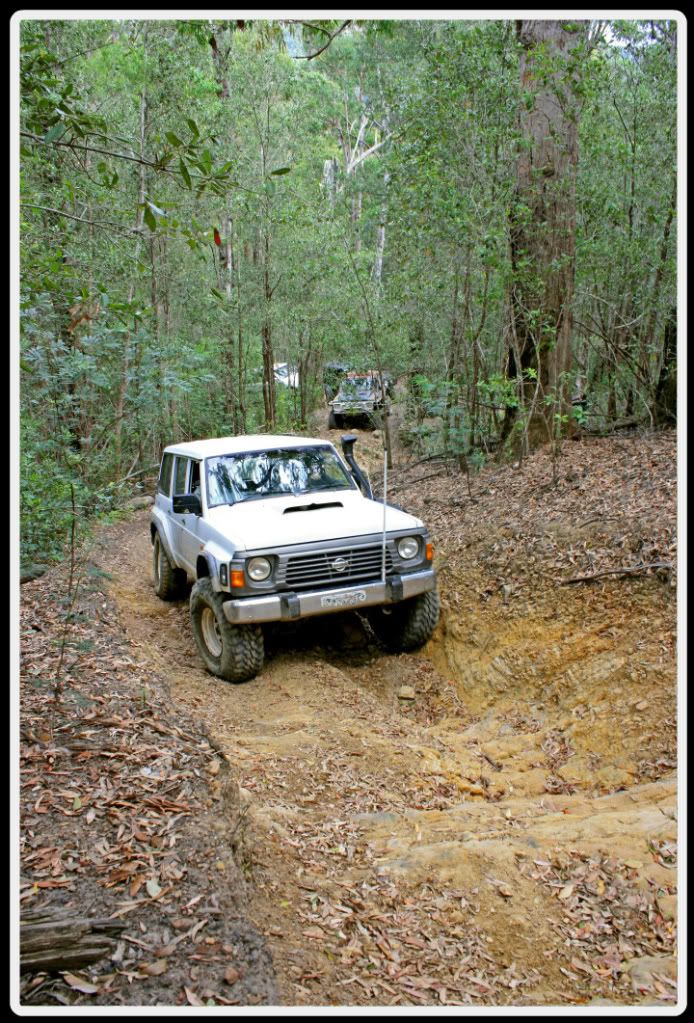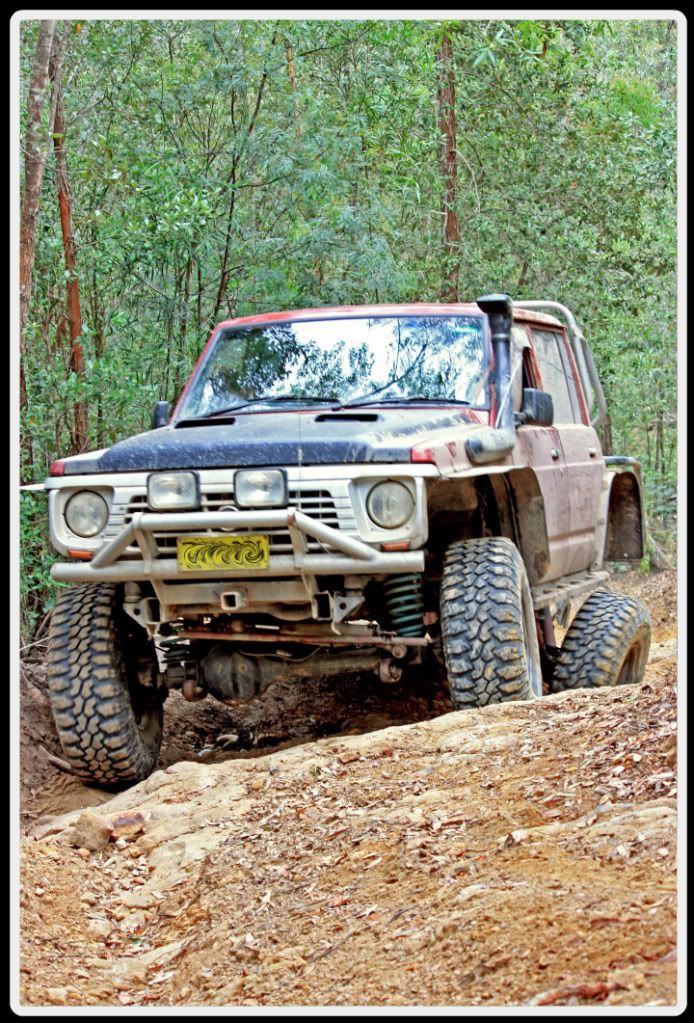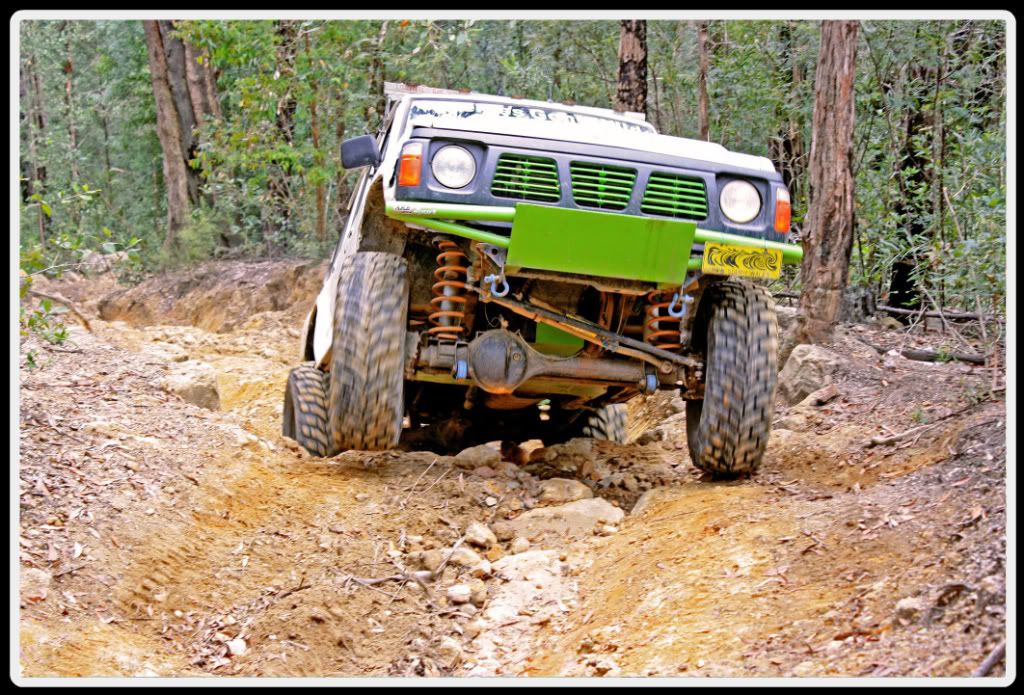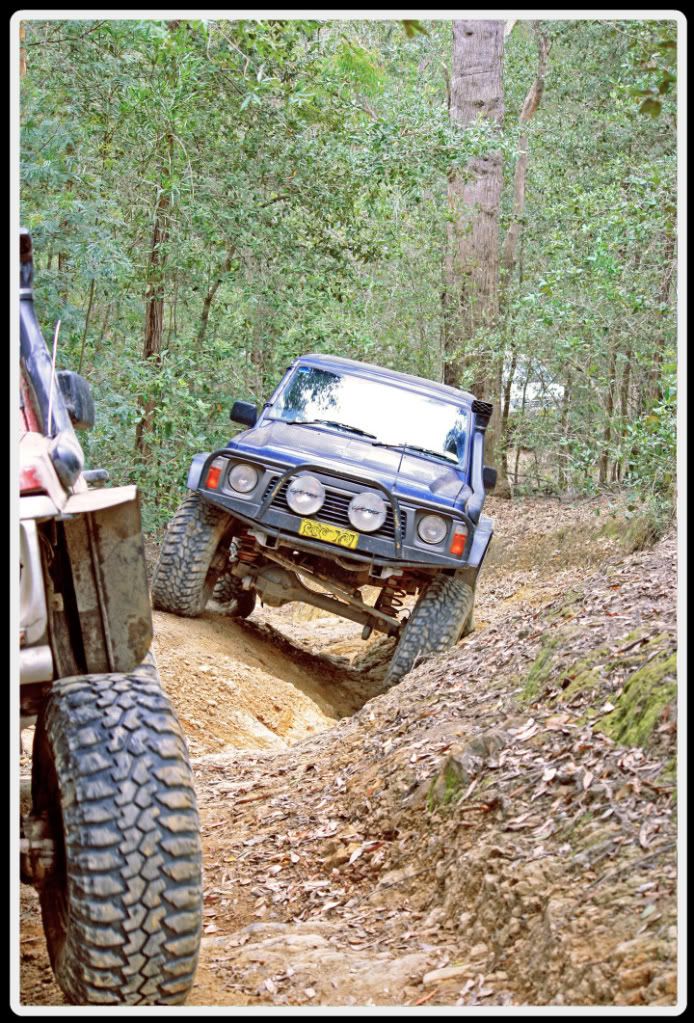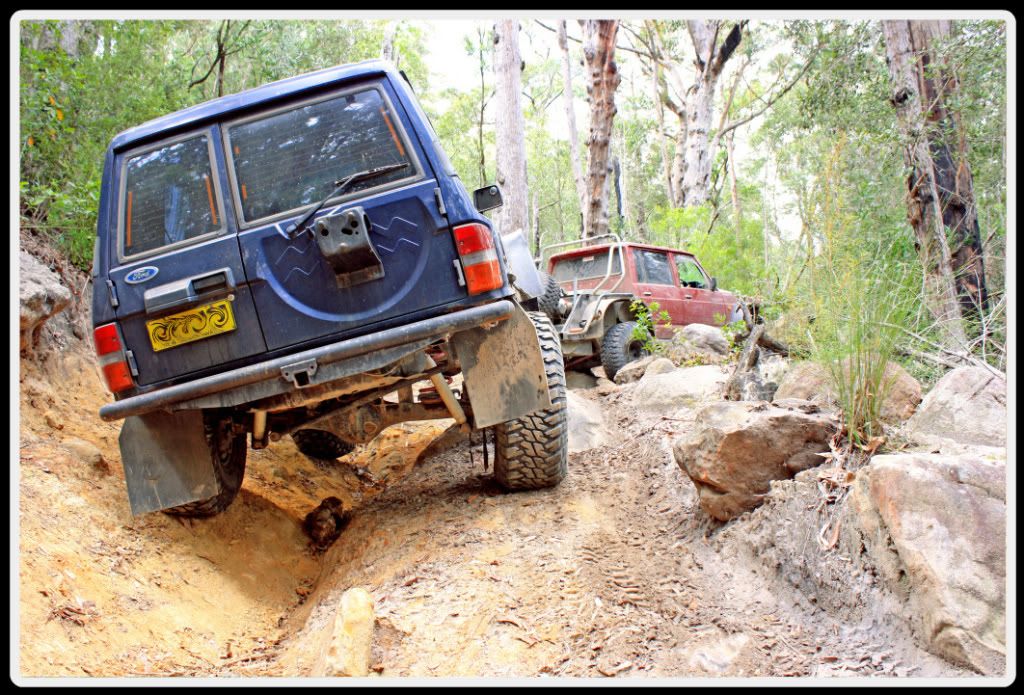 A couple of big boulders & deep ruts made for fun, as each vehicle had a few attempts to negotiate a couple of obstacles, even if it did mean the odd bend is a side step, sill or scrape on a door or rear quarter.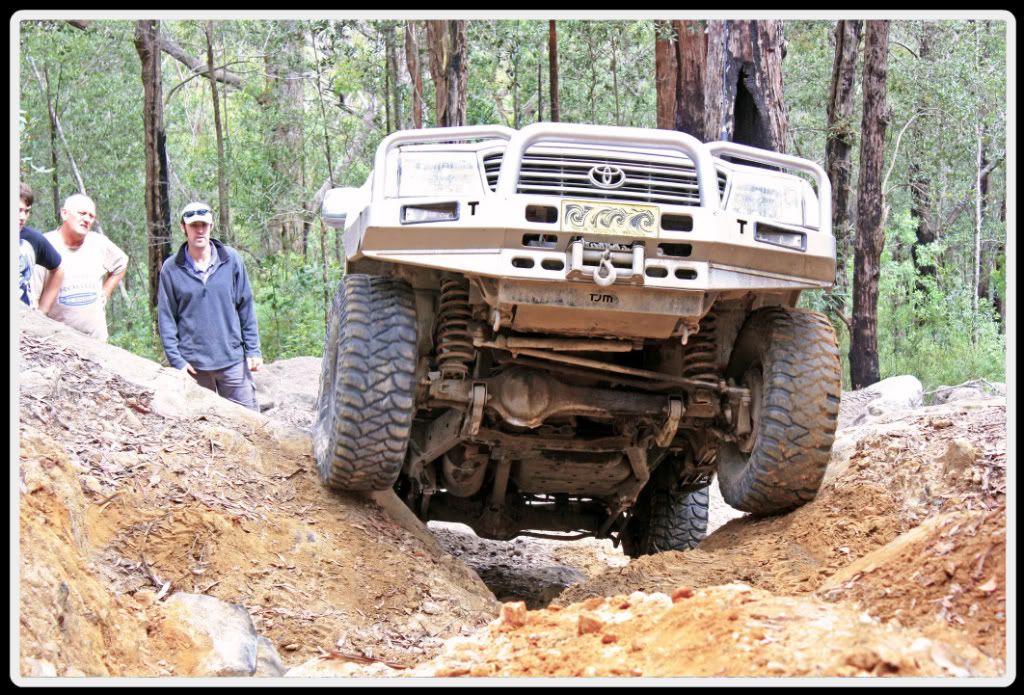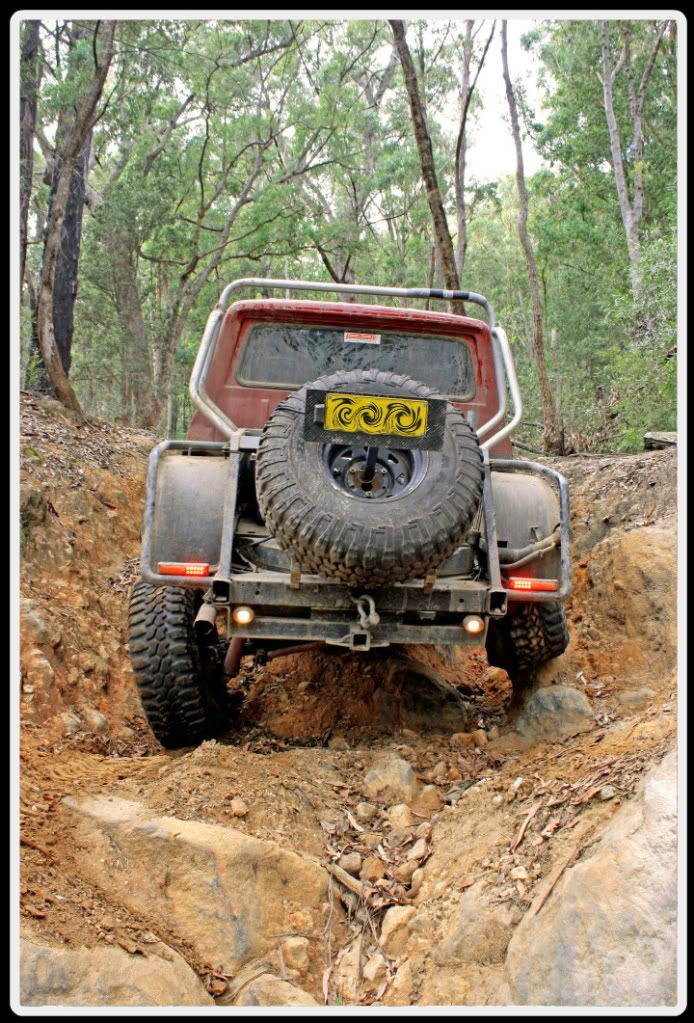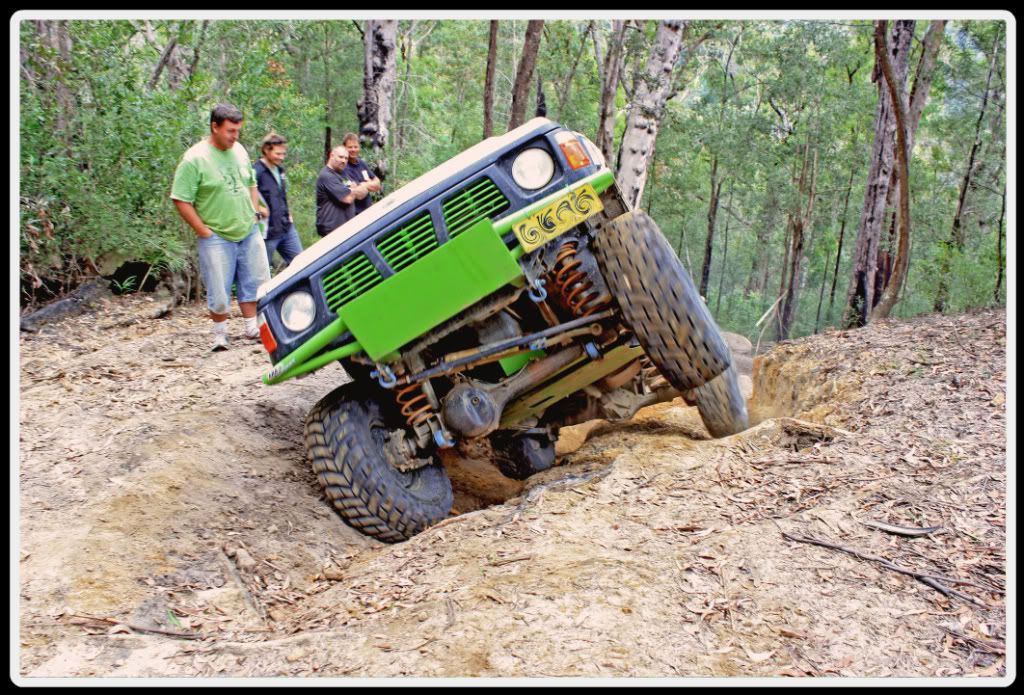 Leaving the Rock Garden is a steep climb up another rutted part of the track, then a short sharp drop to the foot of the last good challenging section. Here there were plenty of attempts to scramble up & over the rocks with just one of the 5 remaining cars making it up on it's own. We another casualty in the form of a busted cv & the SWB GQ suffering from the fuel pick being at the wrong end of the tank for such a steep section meant they need a tow up the hill. The final two 4WD's need help too & it wasn't for the lack of trying either.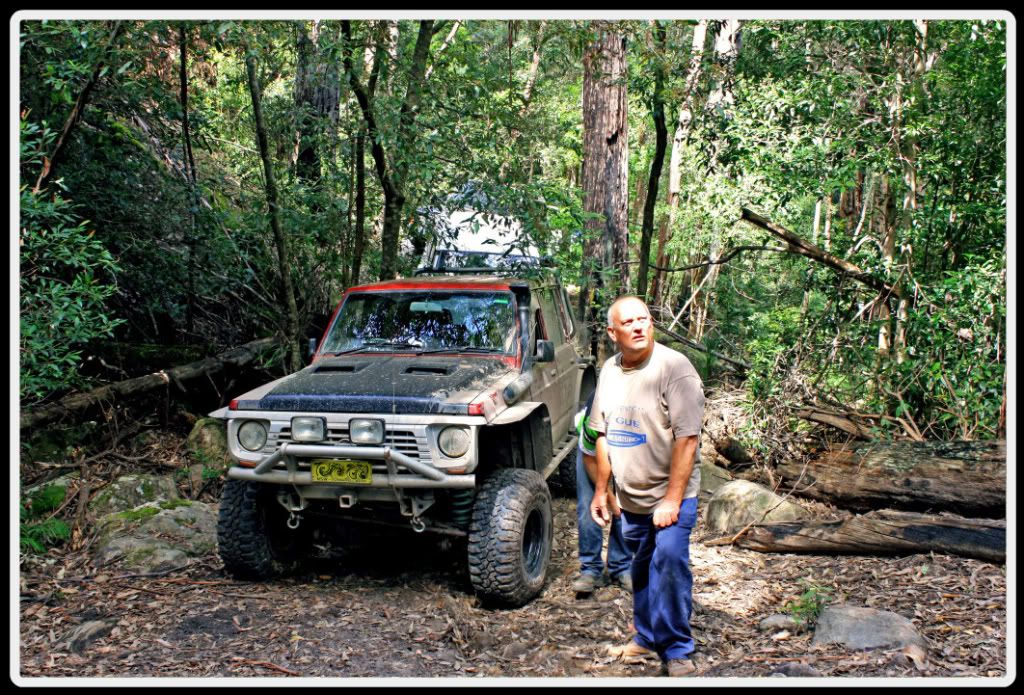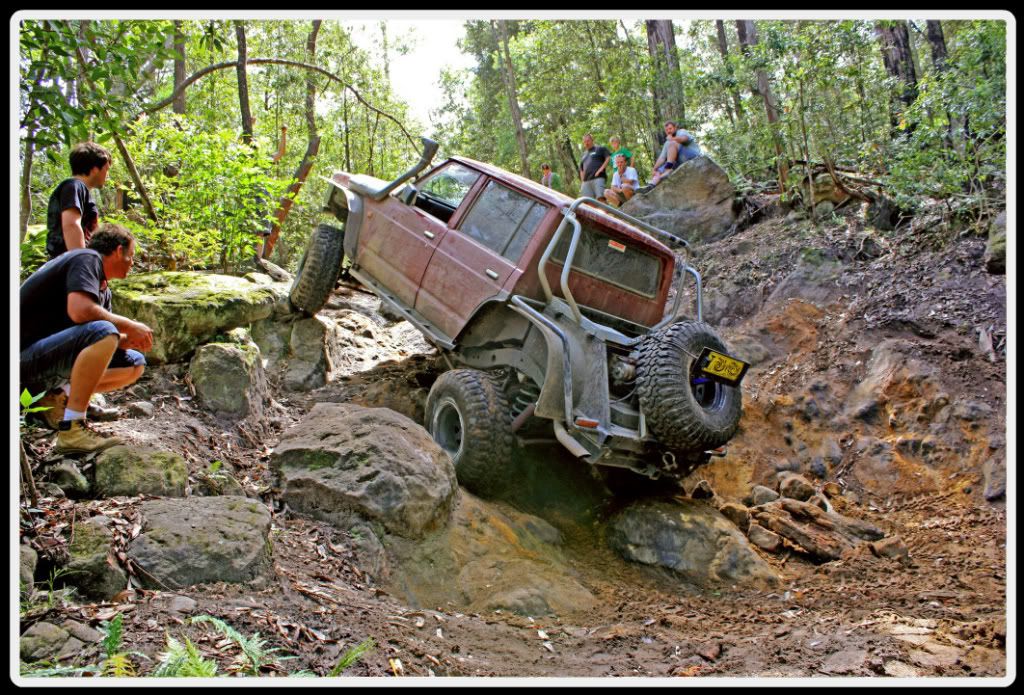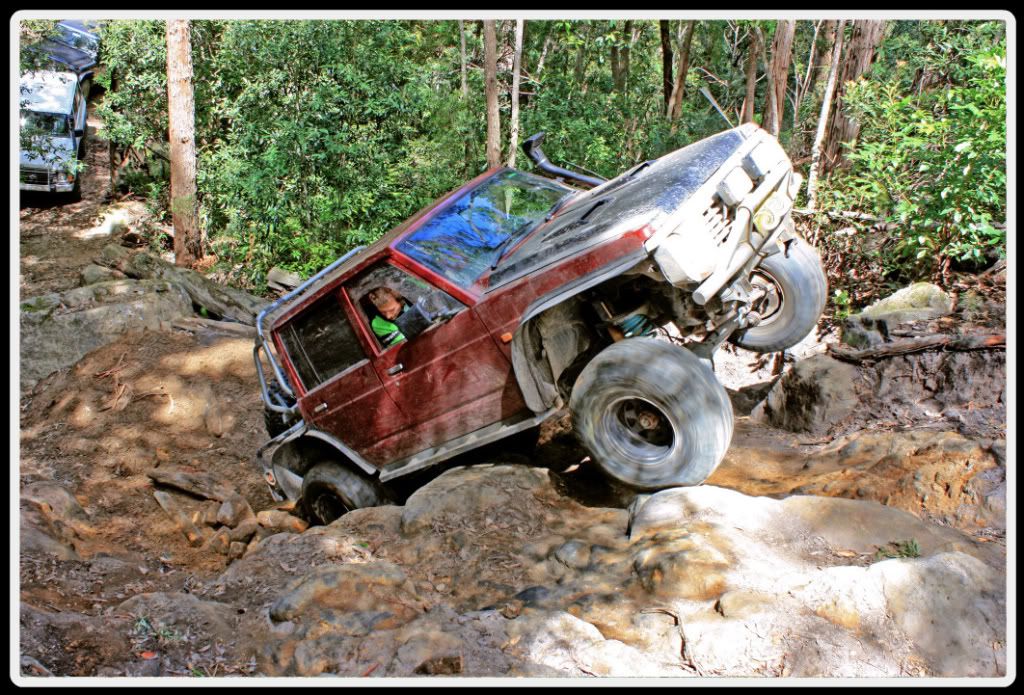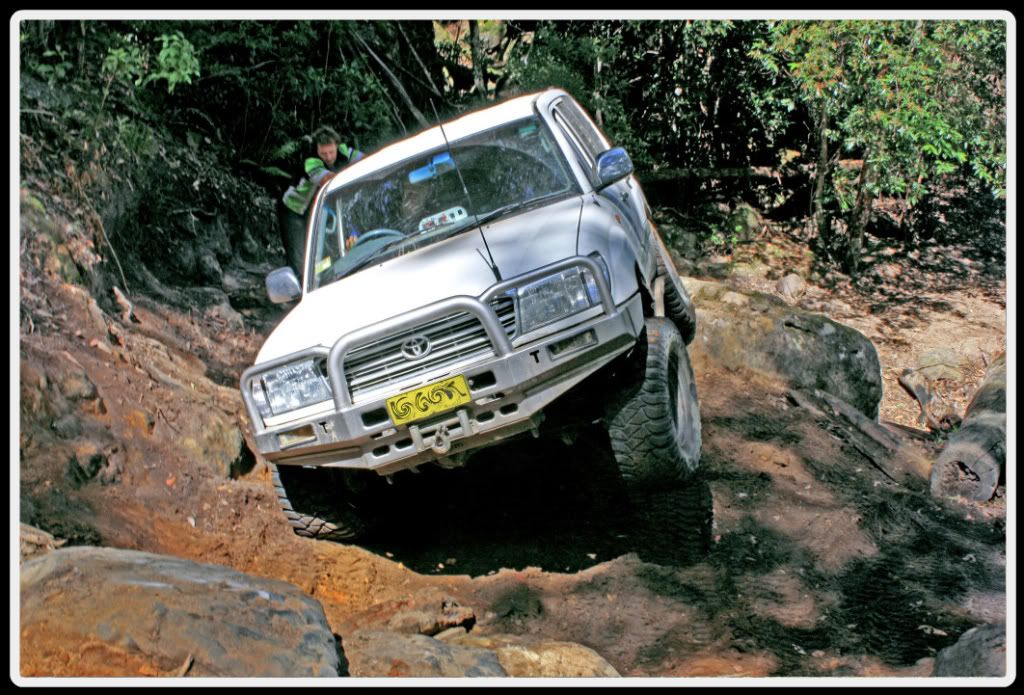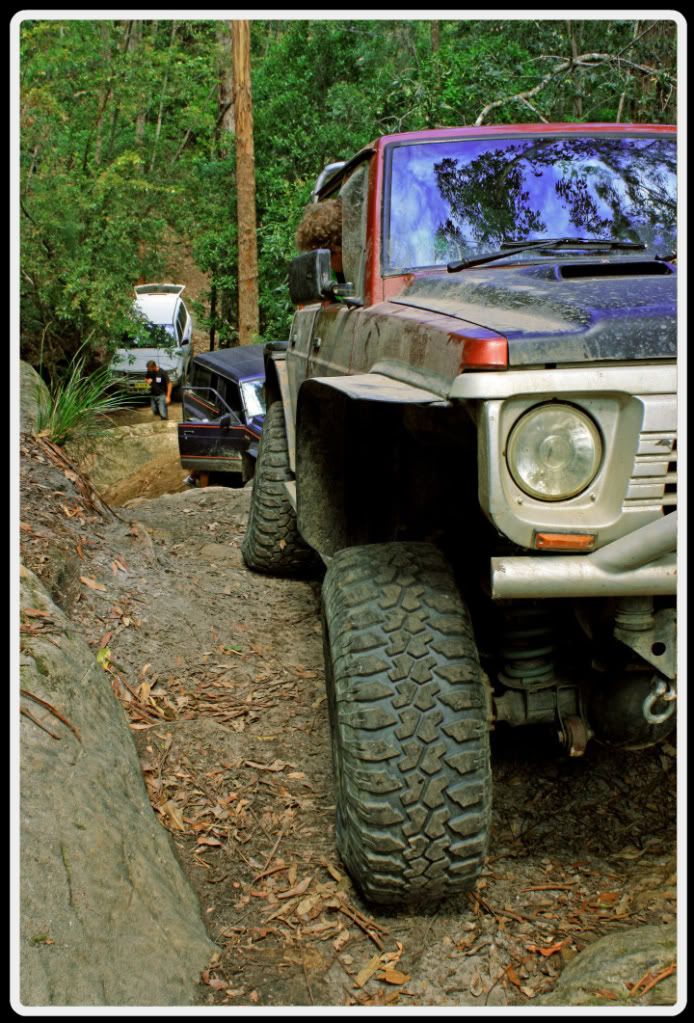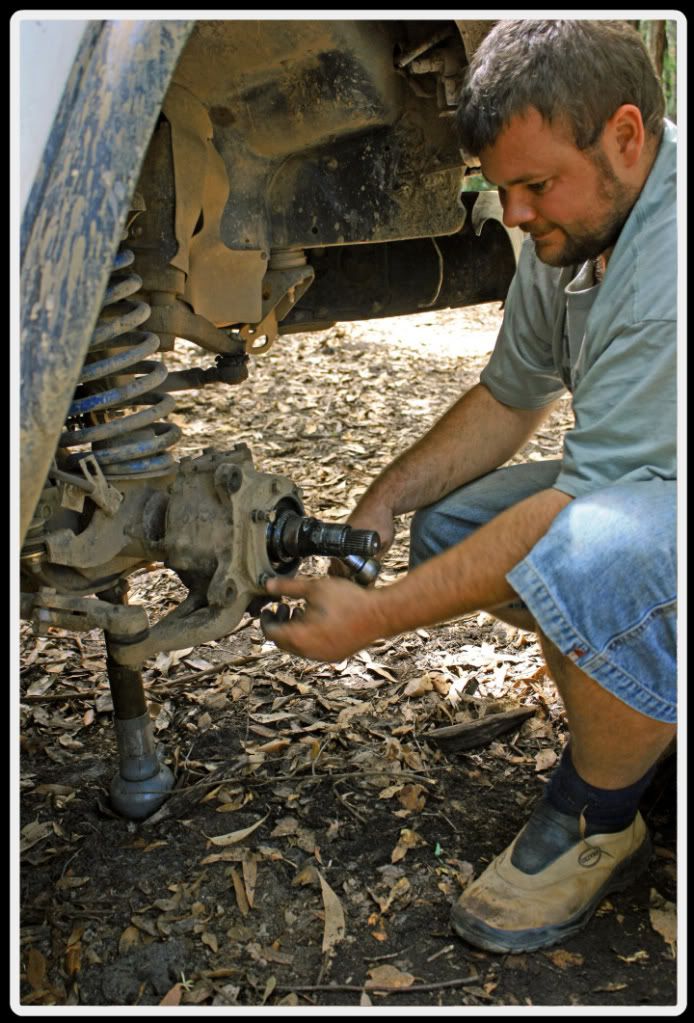 After a quick axle change & the changing of a tyre due to a popped bead we were on our way home. Getting back out to the black top everybody aired back up for the trip home.