After Mitchell falls we headed to Surveyors pool.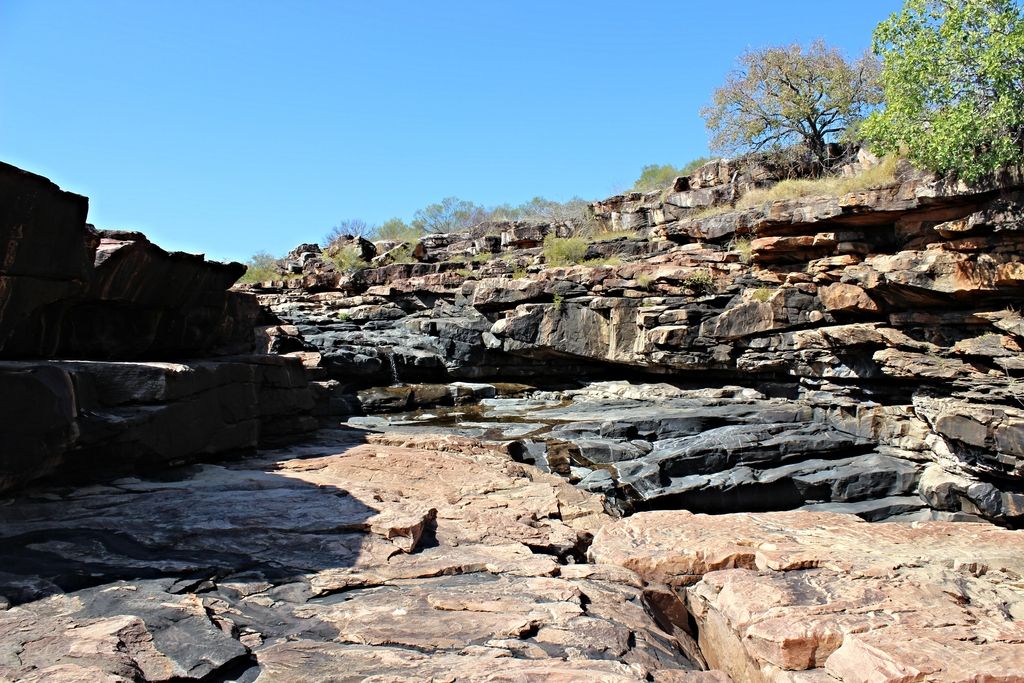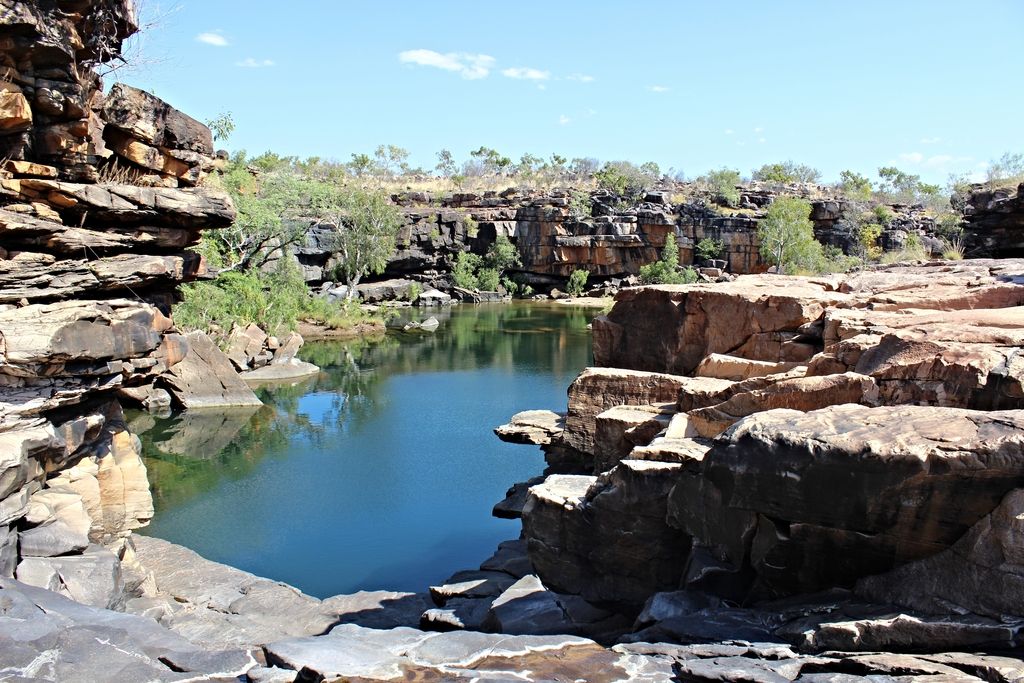 From here we were off to Walsh point at port warrender, the drive out here had quite a tropical feel to it. This is the first view you get of the ocean and it was a welcome sight.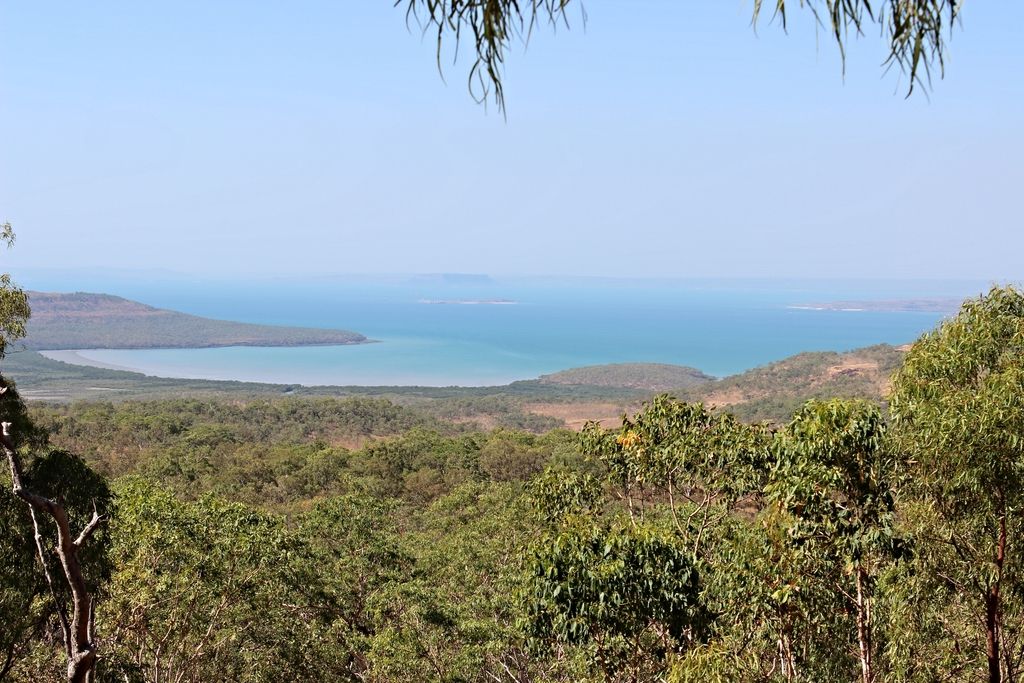 Once you get closer to the end the track gets severely rocky, this was one of the slowest sections of track I've ever driven, it wasn't difficult just rough as rocks for what felt like forever.
Yet again no fish.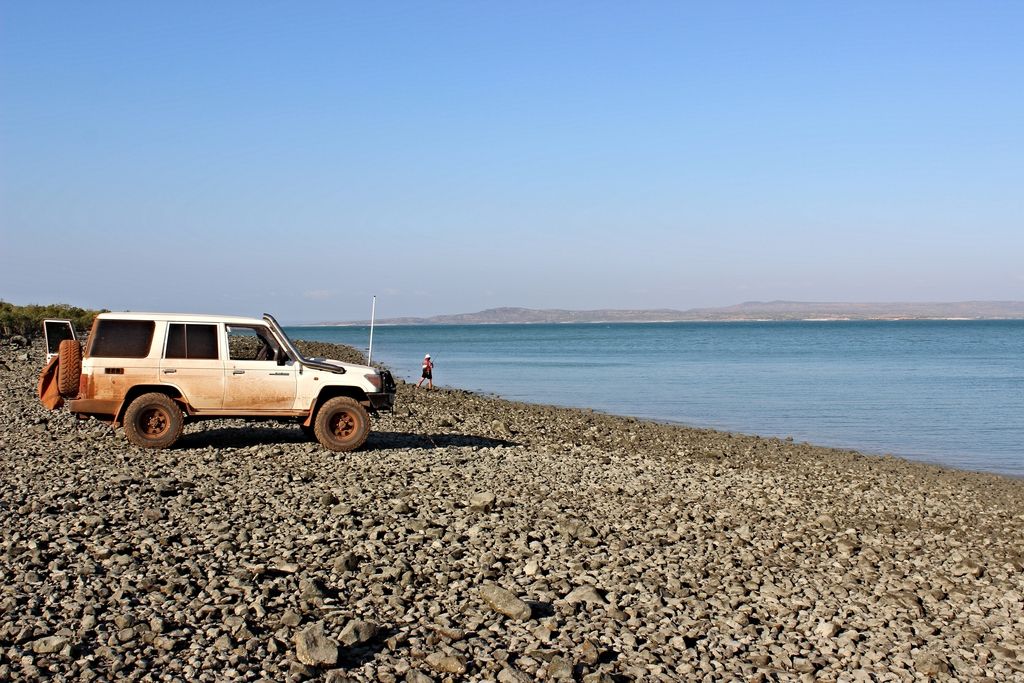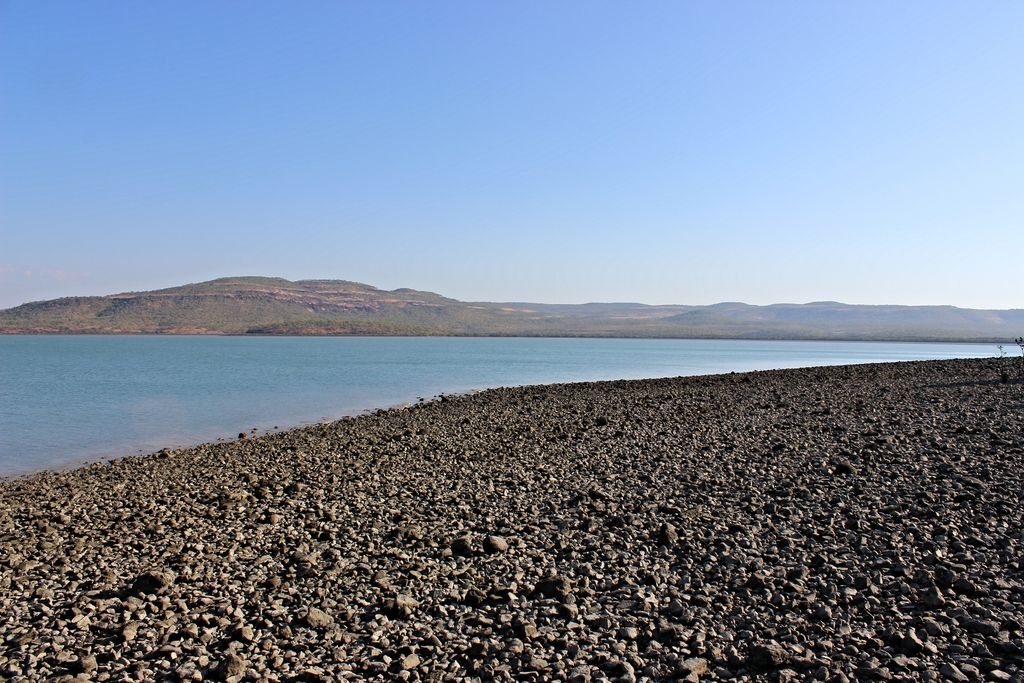 There's a couple of sandy beach spots but aren't accessible without a boat.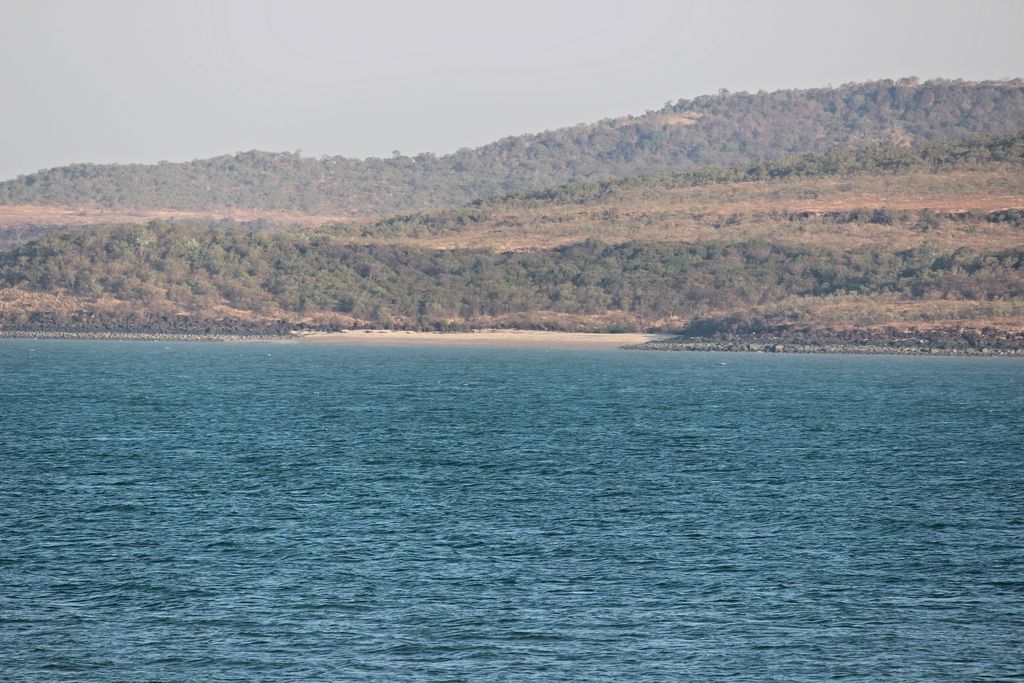 Strange rock off in the distance, looks a bit unnatural with it's squareness.