Day 30 - 3 August
From Poontana Creek it was a straightforward drive out to the Strzelecki which we hit just after morning tea, and pulled in behind a road train, luckily passing it was easy on the wide sections of the track (which is 90% of it). We headed to Yaningurie waterhole on Strzelecki creek for a look around and then tried to find the "old" road that ran along the NSW border projection, (along the 29deg latitude). One in the group had driven this in the late 70s, and it was shown on old maps but we were unable to find any evidence of the road, one promising track in nearly the right place finished at some yards and a fence. We did find a track that was heading NE but was no public access (it came out at Haydons Bore on the Merty Merty road) while it would have saved some kms we didn't know where it went at the time and was private anyhow.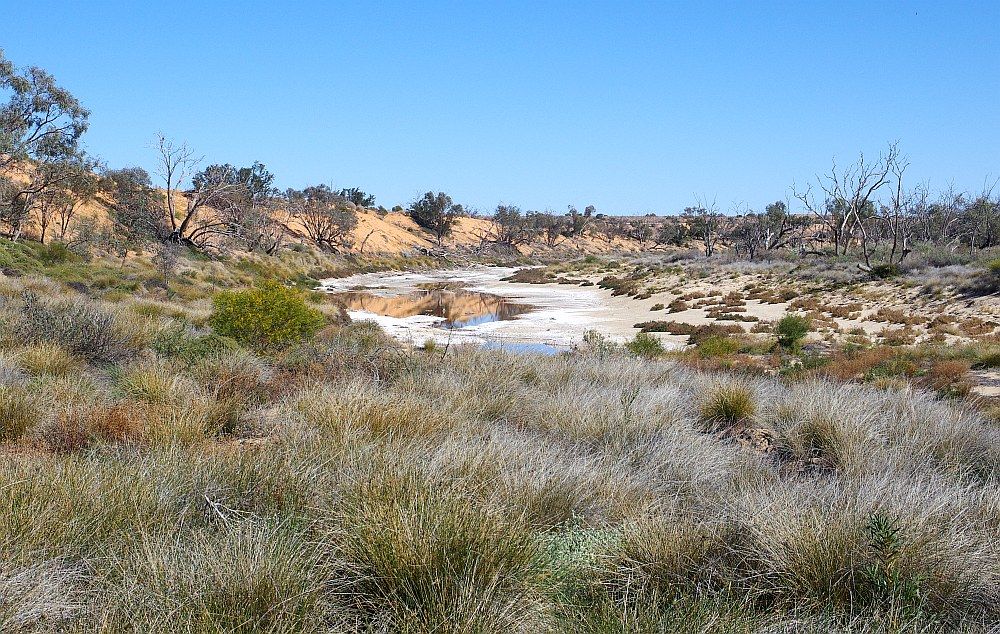 Yaningurie Waterhole
Heading up towards Innamincka we took the Merty Merty road, which was in pretty poor condition very badly corrugated with numerous dune caps 'blown' out resulting in large holes on the crests. We arrived at Cameron Corner, and settled in for a few beers, camping behind a dune not far from the store (in Qld).
http://www.youtube.com/watch?v=EgZEDT7ahtM
A bit rough
Martyn