Day 14/15 - 18th/19th July
After another rather cool night (and no ghost visits) we headed further up the Oodnadatta track, stopping briefly at Warrina siding ruins, there isn't much to see anymore but a plaque has been placed to commemorate the "Elder Expedition" that departed from Warrina in 1891 to begin a 6886km journey that was to end at the Murchison River in WA 12 months later. Some of the feats accomplished by the early explorers just leave me in awe.
From Warrina we headed to Algebuckina bridge for morning tea and a poke around, the Algebuckina bridge is the longest on the old Ghan route.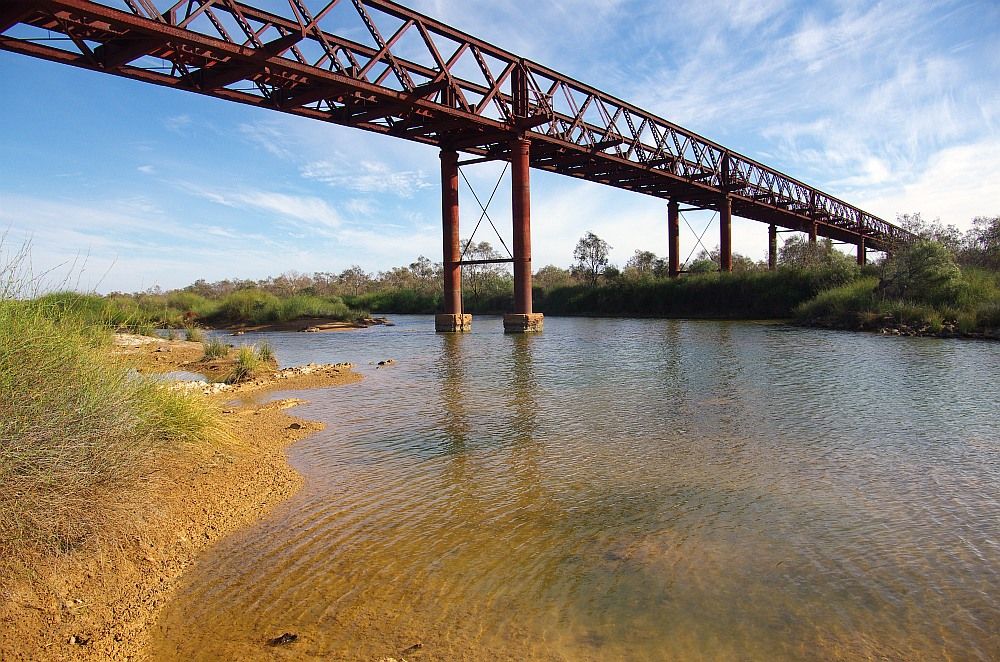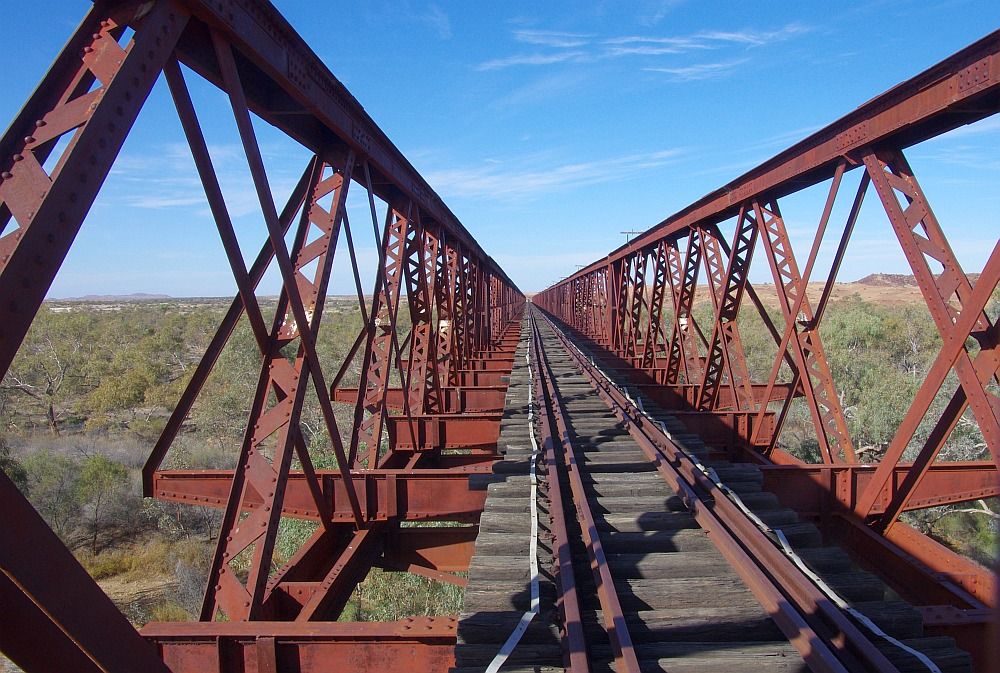 Algebuckina Bridge
From Algebuckina we headed into Oodnadatta to pick up a part that had been posted out, the vacuum pump on the puma was weeping oil and this was a precaution against further problems. As it was the pump made the whole trip in the parts store. We arrived in Oodnadatta to learn the news that Malaysian airlines MH17 had been shot down, this was basically the only news we heard for the whole trip until we reached Copley on the return leg.
From Oodnadatta it was out via Hamilton to Pedirka, where our intention was to head north along the Old Ghan. At Pedirka it was noticed that the 6x6 was leaking oil from the axle cap on one of the rears, it turned out the cap had been cracked, and was quickly replaced.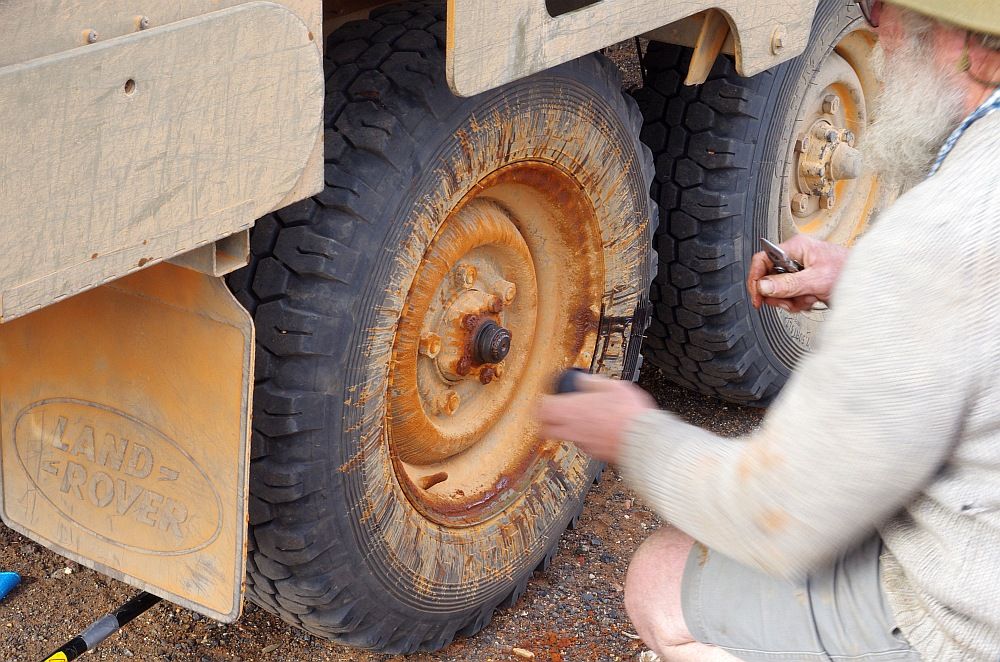 Marking its territory
We headed along the old Ghan but only made some 400m before we were stopped by a fence across the line. We had considered that this may eventuate so decided to head back to Hamilton and continue north to Eringa waterhole to camp.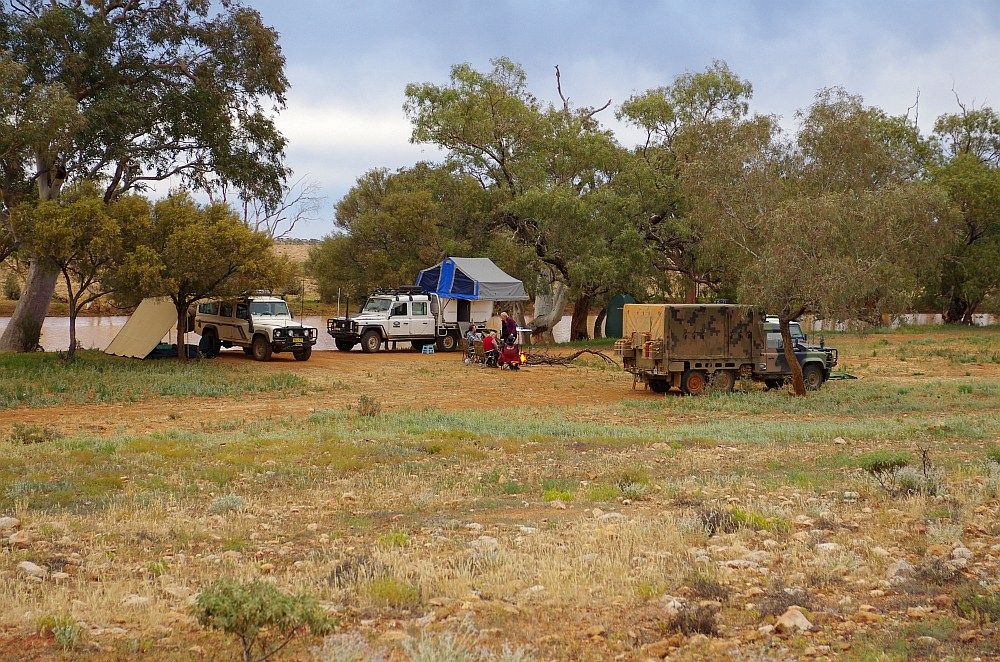 Campsite at Eringa waterhole
Eringa was to be a 2 day camp (for something different) before we headed into the Simpson proper, and gave us a chance for another shower. Eringa turned out to be a very pleasant stopover, with galahs, corellas, and budgies nesting all around us. We had an attempt at fixing the leak in Shortys water bladder in the 6x6 - unsuccessfully, meaning we had to be a little more frugal with water.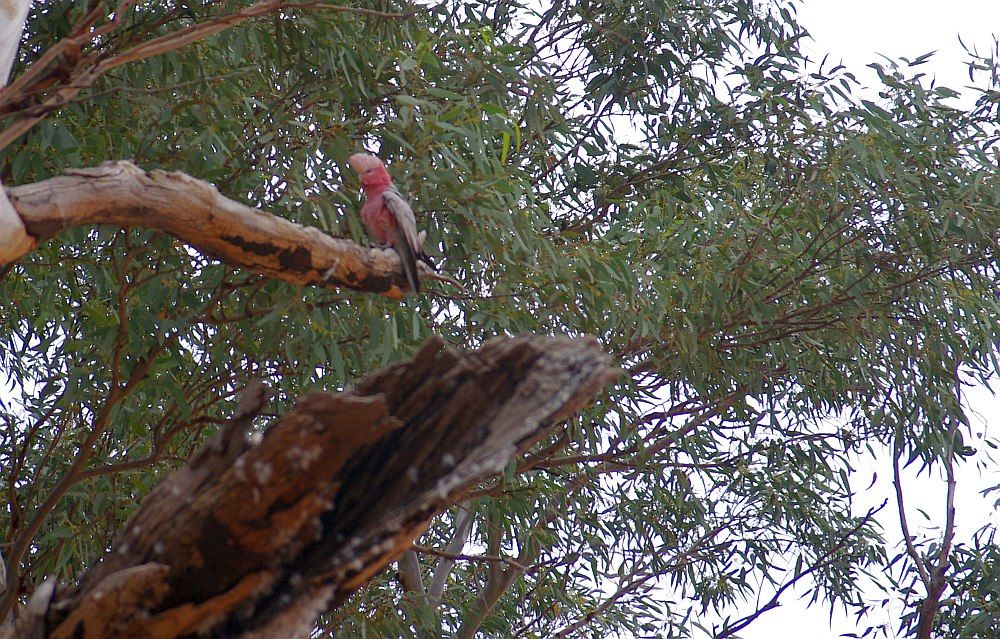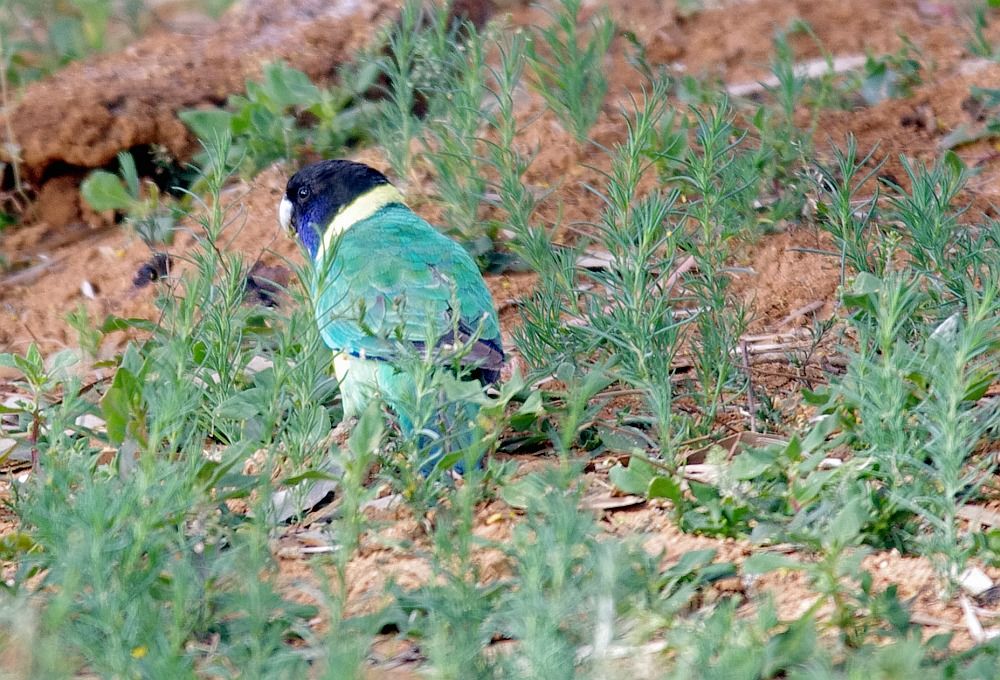 Desert birdlife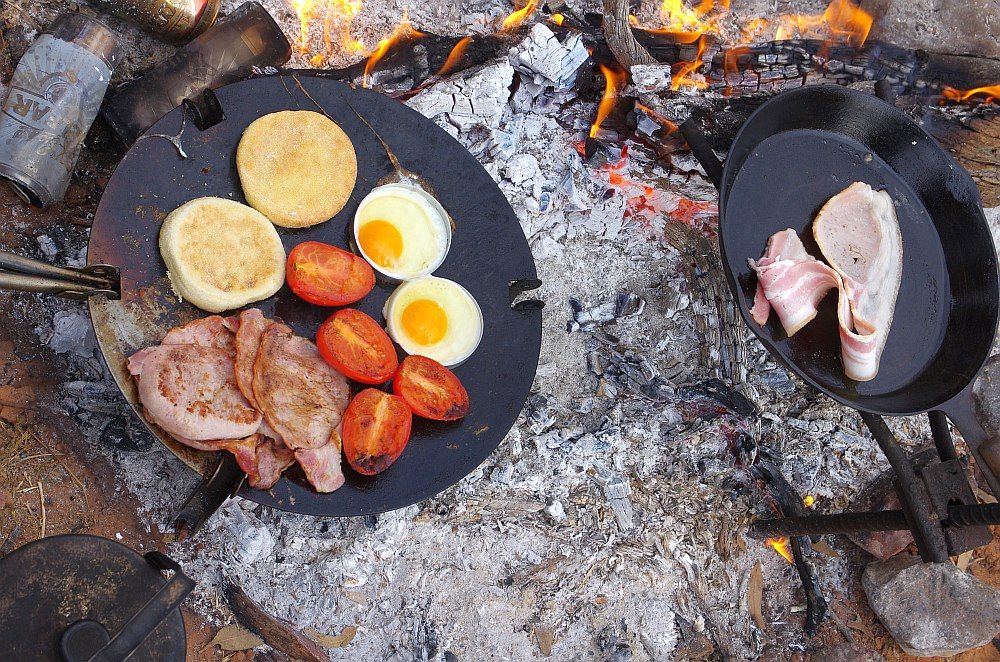 Enjoying life
https://www.youtube.com/watch?v=tPAwh0PUzT0
Eringa waterhole
Martyn