Something the majority of 4wders will admit is they are anal about the tyres the put on their vehicles. And probably more so when it comes to mud tyres. The cost nowadays to shed your 4wd with new boots is enough for your wallet to resign to the fact that it will never be full again. So choosing a mud tyre that you are going to be comfortable with for the next few years with your off road work is a somewhat of a priority.
I have had the Cooper STT's on mine for a few years now and have had a fantastic run out of these tyres. Plenty of High Country work and other trips had seen me clock up near 50 k on these without so much as a sniff of a puncture. The sad news was I was running them full time on and off road so there demise was inevitable. With plenty of time to think about replacements I was really going to go the Coopers again but the opportunity to try some Dick Cepek Mud Country tires was put forward and the general meeting I had with my brain cells said 'why not'.
Bob Jane Traralgon was the designated dealer to supply and fit these boots so it would be a highway run back to Melbourne for their maiden voyage. Scott from Bob Jane down their looked after the wheel alignment and although he stated it was just a tad out the front end was good.
So with the new tyres fitted and balanced it was westward ho!.
I can tell you now within 100 mtrs I knew the car had appreciated the new tyres. It just felt so smoother.
I think the old Coopers had hardened up over time and was starting to feel every bump with them. I honestly thought my suspension needed to be looked at. Now with these Dick Cepek tyres I knew it was the Coopers that was giving the harsh ride.
I had no problems putting my vehicle up to the posted 110 kph speed limit on the way home. The car just felt so comfortable at that speed with the new muds. And of course best of all was the expected roar from a mud tyre was not there. I really thought they would be on par with the Cooper STT in regards to noise but they are the same if not a tad quieter. So on the highway they felt very stable and at speed little noise. The only time I did hear them was on a few roundabouts at speed.
So that was about 200 klms worth after fitting, not a real test of a mud tyre I know but we will be looking at them long term. I did take the vehicle out last night and took it through some roundabouts in the sprinkling rain. They did certainly hang on better than the Coopers but not a fair comparison as the Coopers were pretty well worn.
I have a few trips up into the High Country over the next two months. We will put these tyres to the test on some of the tougher tracks up there and give a report back to you guys. I have about 300klms worth on them now but initial feeling with them on the tar is you wouldn't really know you are running muds.
Let's get some klms under them and see how they go.
The old Coopers sitting in the tyre graveyard
.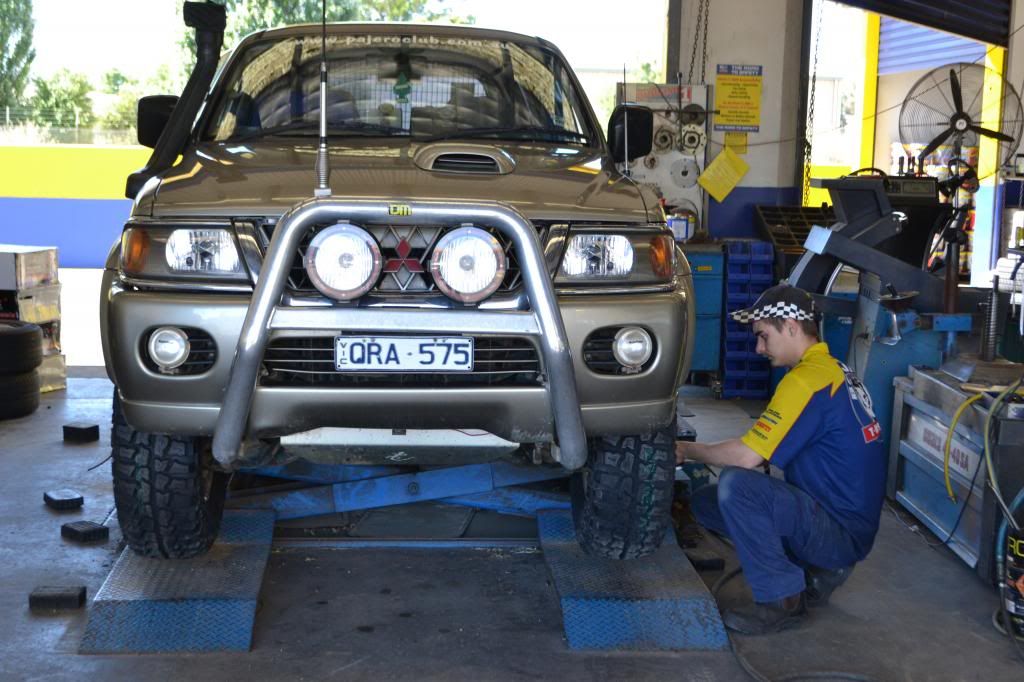 One of the boys fitting up the new muds.
The finished product
.