Hi all,
I have been considering this for a while, see question thread
viewtopic.php?f=7&t=153821
Objective, To build a tough trailer that can be used as a home box trailer, a tough work trailer to haul stuff around when needed and a very basic camper trailer with room for gear and a Roof top tent on top.
The Plan, Basically a 550mm deep, 7' by 4' trailer with a very solid frame. The rear door will swing out and the tent will sit on a removable 25x25x1.6 steel frame. The whole trailer will be under 250kg (Hopefully
) and I wont be worrying about brakes at this point in time, although I can always add them later.
Ill be running a triple draw bar, with landcruiser springs, hubs, bearings, U bolts, hangers, U bolt plates, shocks (If needed
) Bushs, pins ect. So I will have spares when needed. And have roughly the same wheel travel as the new cruiser.
viewtopic.php?f=22&t=152811
The axle will be from a 60 series, the center will be cut out and extended a little to make up the proper width.
Also, like allwyas I will be trying to keep things cheap.
So far I have made up the frame, 50x50x3 RHS and 75x50x3 RHS for the outside draw bars, and 25x25x1.6 RHS for the floor supports. The draw bar came together pretty well, and the frame is now fully welded.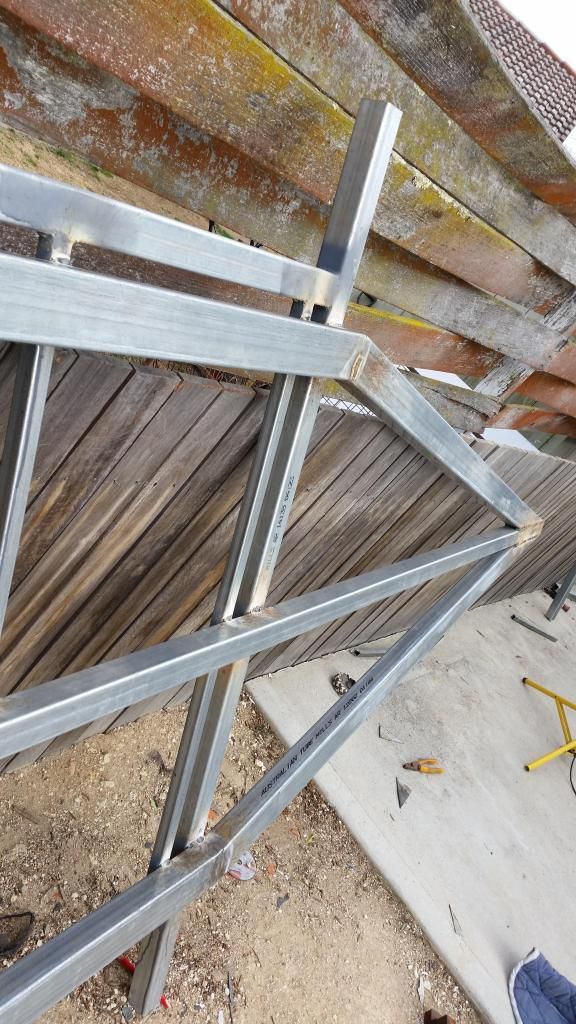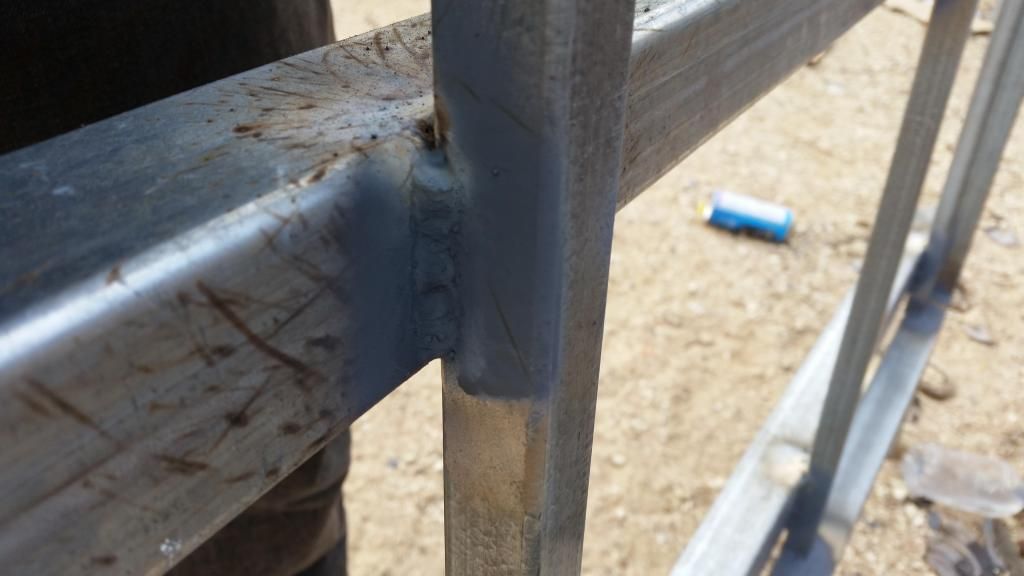 I have also pulled apart the rear springs I will be using for the suspension, I have reduced them down to 5 springs, but I can always add some back.