I've been trying to get around to building myself a trailer for a while now. I wanted something a little different, so I've decided to make one that is the same shape as my 40 series. It will be used as a trailer but will also be used for camping. I already have a Trek camper but will be selling it before too much longer as it doesn't get used as much now due to work & also my young bloke had a pretty huge spinal op this year which has changed the way we will camp when we get the chance. It will also serve as a luggage area when we go away because the shorty isn't big on space once we're all in it.
I put some pics up in my car's buildup thread but thought I put it in here under it's own buildup..
So what I started with was some 20x20x2mm square section for the framework. I had it bent up but the guy that bent it didn't get the size right so I had to cut up the frames & weld them back together. I made a table to start with so I had something to work on. Then I screwed to timber to the table to make a jig so I could make sure the bends were at right angles.
Clamped to the jig.
welded braces over the corners to kep square.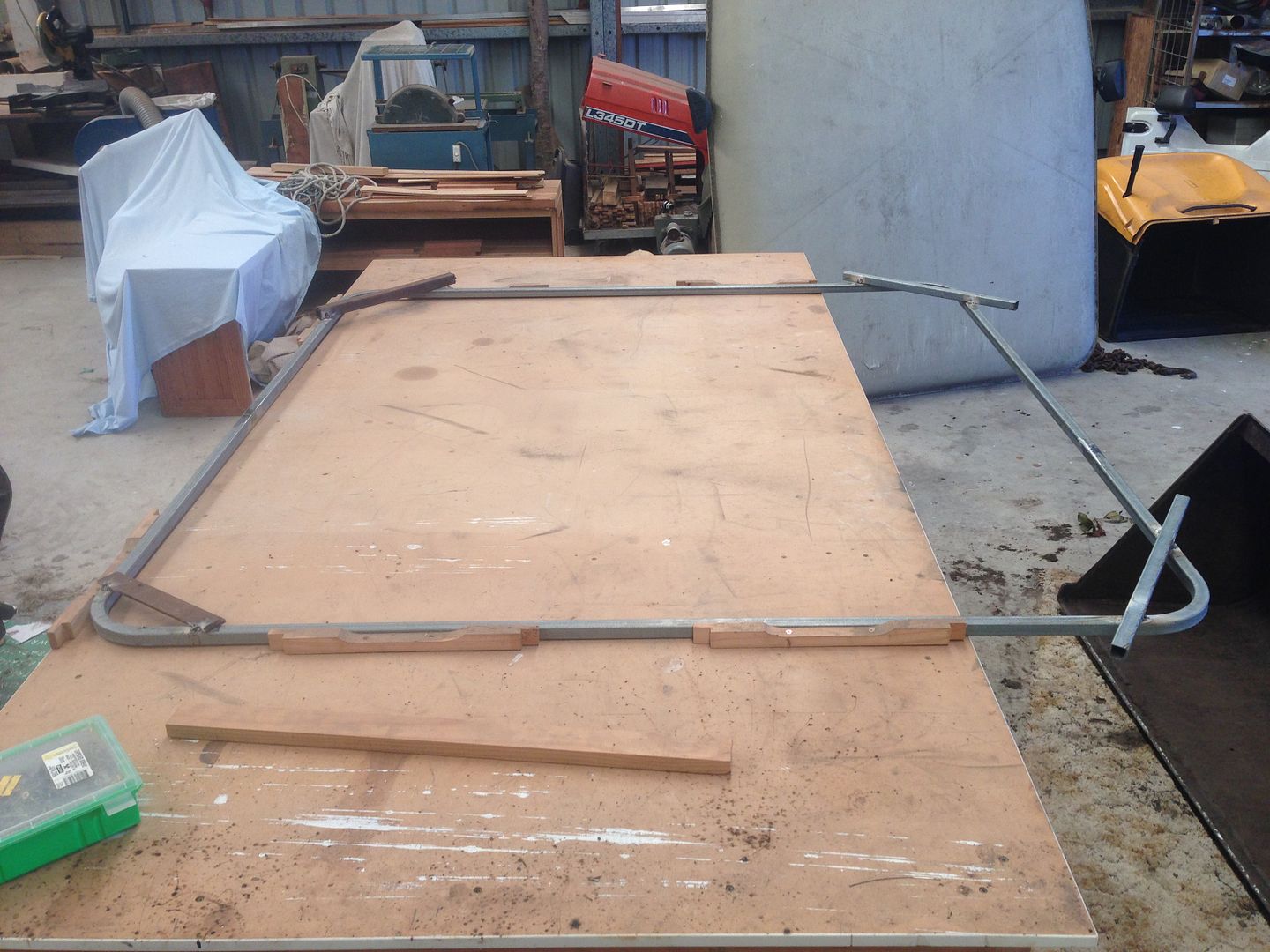 After both frames were welded & squared up I cut some uprights & tacked them in. I made it high enough to be able to fit a fridge in it.
I then welded some more bars in the frame. These will give me something to fix the sheet work to as well as the guard flares.