how did you get stuck??? wat is the most memorable/frustrating bog job you've found yourself in?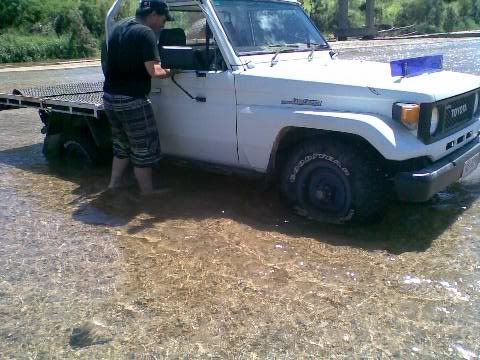 last weekend stuck up to the Diffs in black river...stupid me decided to go across in 2nd gear Low...sand got soft and it stopped forward motion.
HJ75RP- 33x75/16 MTR's, DTS Mitsubishi Turbo kit (9psi), Wrecker special bullbar, stock splitties, EFS suspension kit, bitch lights and more to come!
---
---
---
---
There is a huge thread on this, it was the competition thread. Full of bogged pics
[color="Orange"]smart has the plans

stupid has the stories[/color]
---
---
Who is online
Users browsing this forum: anybot